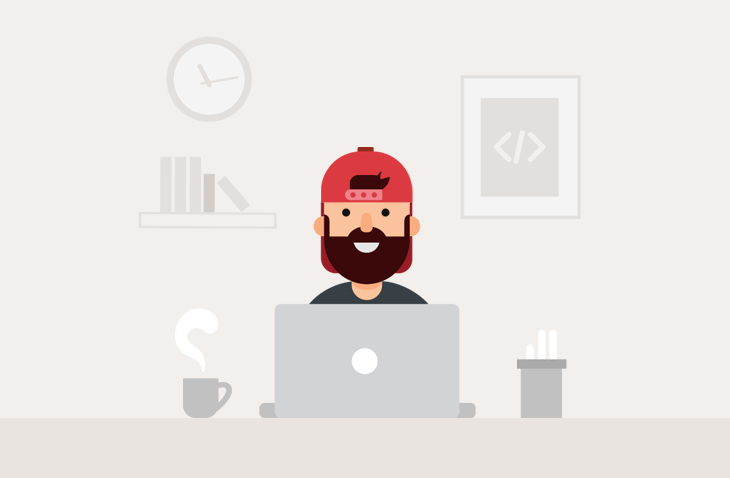 28 WordPress Freelancer Themes Compared - 2023
Last modified: July 19, 2021
When you're a freelancer, how do you market yourself to increase your chances of getting work? Well, one way to do this is to create a website. As a freelancer, you need a place where you can display work so people can see examples of your talent and skills. By having your own website, you can choose which of your content you want to post and have full control of what people know about you. A website increases the chances that anyone searching on the web for your skills will find you. To help you get started with your website, here are some WordPress freelancer themes.
WordPress Freelancer Themes Can Help You
By choosing one of these great WordPress freelancer themes you will be one step closer to creating your own site to showoff your work and talent. These themes help to build your website so you can start getting work sooner. And you don't have to worry about knowing how to design a website. All of these themes are user friendly and come with tons of helpful tools and features that allow you to make a one of a kind website. So let's not waste another minute, check out these WordPress freelancer themes to figure out which one is right for you.
| # | Name | Image | |
| --- | --- | --- | --- |
| 1 | Uncode-Multipurpose Theme for Freelancers | | More Info |
| 2 | Oshine-Creative and Multipurpose WordPress Theme | | More Info |
| 3 | Kalium-Creative WordPress Theme for Professionals | | More Info |
| 4 | Dani- A Portoflio Theme for Freelancers | | More Info |
| 5 | Kudos-A creative Theme for Individuals | | More Info |
| 6 | Jevelin-Premium MultiPurpose Theme for Freelance or Business | | More Info |
| 7 | Gillion-Multi-Concept Theme | | More Info |
| 8 | Pillar-Multi Purpose/ Multi Concept Freelancer Theme | | More Info |
| 9 | Werkstatt-Portfolio WordPress Theme | | More Info |
| 10 | SoyFreelancer | | More Info |
| 11 | Divi-The Ultimate WordPress Multipurpose Theme | | More Info |
| 12 | Pitch-A Theme For Agencies and Freelancers | | More Info |
| 13 | Pile- A Portfolio Theme for Freelancers | | More Info |
| 14 | Lobo-Portfolio Theme | | More Info |
| 15 | Adios-WordPress Portfolio Theme | | More Info |
| 16 | Mikael | | More Info |
| 17 | Assemble- A Contemporary Portfolio Theme for Freelancers | | More Info |
| 18 | Milano-Photography and Portfolio Theme | | More Info |
| 19 | Brando-Multipurpose One Page Theme | | More Info |
| 20 | Berger-Creative Portfolio WordPress Theme | | More Info |
| 21 | Identity-Personal Resume and Portfolio | | More Info |
| 22 | Navy-Flexible Theme for Freelancers | | More Info |
| 23 | Monstroid2-Multipurpose WordPress Theme | | More Info |
| 24 | BreezyCV - CV Resume Theme | | More Info |
| 25 | AyaFreelance-Blog Freelance Theme | | More Info |
| 26 | Stash-Multipurpose Theme | | More Info |
| 27 | Alice-Freelance Portfolio Theme - (No Longer Exists) | | Not Available |
| 28 | Folia-Freelance Portfolio Theme - (No Longer Exists) | | Not Available |
Show More
* This button will show the rest of the post and open up an offer from a vendor
Save 4 Later
Email liked links to yourself