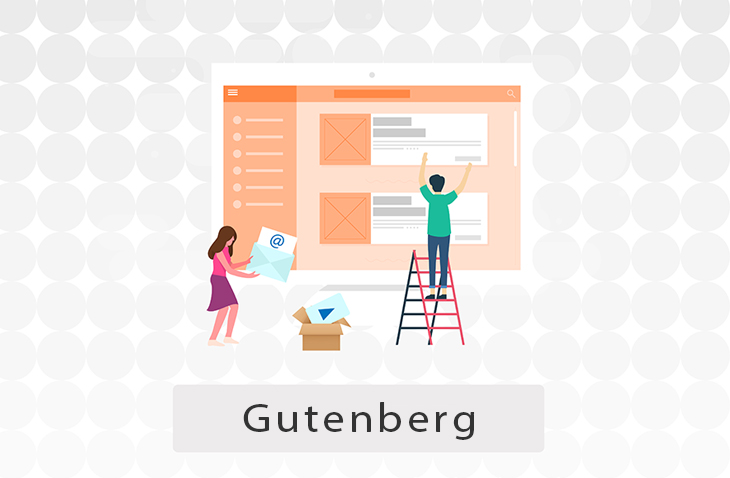 27 Gutenberg Optimized WordPress Themes Compared - 2023
Last modified: July 19, 2021
If you are familiar with WordPress and WordPress themes and keep yourself up to date on what is going on then you may already be familiar with Gutenberg. For those of you that don't know what it is, or don not know much about it, Gutenberg is a relatively new way to edit content in WordPress. It is replacing the old TINYMCE post content editor and as of right now it is only available as a plugin to ad on to your theme. As is always usually the case with newer technology, sometimes it does not always work with older things. Therefore if you want to use Gutenberg you must first make sure that your theme will be able to support it so you can use it. The Gutenberg will be just as easy to use as some of the other visual content editor that WordPress has so you do not have to worry about it being difficult to use if you are not very tech savvy. But how can you know which themes can use Gutenberg? That is why we put together this list of Gutenberg optimized WordPress themes.
Gutenberg Optimized WordPress Themes to Create Your Perfect Website
If you have been using WordPress for a while then you probably know of the Visual Composer or Siteorigin or other page builders. And I know change can sometimes be scary but the Gutenberg plugin will allow you to customize your site just the way you want, like other page builders would. So we have brought you the top 27 Gutenberg optimized WordPress themes so you do not have to go through the hassle of finding out which ones will work with the plugin. So let's check them out back to back to see which one will provide you with the tools that you need to build your own one of a kind website.
| # | Name | Image | |
| --- | --- | --- | --- |
| 1 | Gutentype-Blogging Theme | | More Info |
| 2 | Mae-A Theme for Events, Conferences and Seminars | | More Info |
| 3 | Benue-Portfolio Theme | | More Info |
| 4 | CosmosWP | | More Info |
| 5 | Ink-WP Blogging Theme | | More Info |
| 6 | Princess-Responsive WP Theme | | Not Available |
| 7 | Aardvark-BuddyPress, Membership and Community Theme | | More Info |
| 8 | Drone Media-Photography and Videography WP Theme | | More Info |
| 9 | Shopkeeper-eCommerce Theme | | More Info |
| 10 | Lymcoin-Cryptoocurrency Theme | | More Info |
| 11 | Lamark-WP Portfolio Theme | | More Info |
| 12 | LeGrand-Multipurpose Theme | | More Info |
| 13 | Kleo-Multipurpose BuddyPress Theme | | More Info |
| 14 | Markesia-Digital Marketing WordPress Theme | | More Info |
| 15 | Atik-eCommerce WP Theme | | More Info |
| 16 | Alliance | | More Info |
| 17 | Chap-AMP Ready Theme | | More Info |
| 18 | Om-Blog Theme | | More Info |
| 19 | Cavan- WP Blog Theme | | Not Available |
| 20 | Meth-Minimal Portfolio WP Theme | | More Info |
| 21 | Hoverex-Crypto theme | | More Info |
| 22 | Jacqueline-Spa WP Theme | | More Info |
| 23 | Consultor-Business Consulting Theme | | More Info |
| 24 | Hope-Charity Theme | | More Info |
| 25 | AlphaColor-Type Design and Printing Services Theme | | More Info |
| 26 | Typit-Blog Theme | | More Info |
| 27 | Gutenberry - Clean Blog WordPress Theme for Gutenberg editor | | More Info |
Show More
* This button will show the rest of the post and open up an offer from a vendor
Save 4 Later
Email liked links to yourself