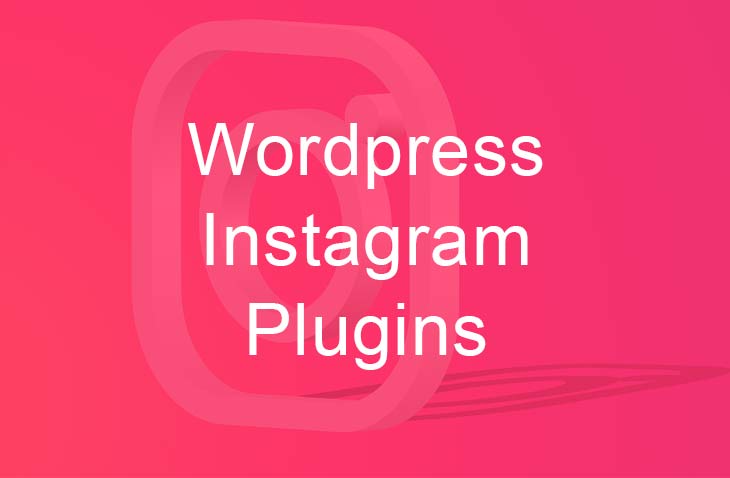 5 Best WordPress Instagram Plugins Compared - 2023
Last modified: May 28, 2023
Social media can be an important part of your blog or business. WordPress plugins that focus on a social media connection can help you share information to a wider audience, thus enhancing your online presence and possibly increasing revenue.
WordPress Instagram Plugins to the Rescue: Stay Connected
 Your website may be the first or only place that consumers or guests are able to see the product or service that you have to offer. WordPress Instagram Plugins allow for your information to reach a much wider audience. Once your Instagram account is set up, the plugin allows everything from your WordPress site to be seen on Instagram. You can also post short bursts of information and photos that are great for grabbing people's attention. These can be used to advertise or simply build a connection to your followers. When your social media is properly linked to your website, there is better communication and awareness of site information.
| # | Name | Image | |
| --- | --- | --- | --- |
| 1 | Grace | | Not Available |
| 2 | Feed Them Social | | More Info |
| 3 | Instagram Feed | | More Info |
| 4 | Tagembed | | More Info |
| 5 | WP Instagram Widget | | Not Available |
Show More
* This button will show the rest of the post and open up an offer from a vendor
Grace
Once this plugin is implemented it is extremely easy to decide what sources to pull images from. Images can be chosen in different ways, such as pulled in by linking to hashtags, liked images, and locations. This detailed plugin allows you to also determine if some information or images should be left out. Versatility with layout options allows for personalized displays, including a slider option. Your Instagram images can be shared from your website without having to reroute through Instagram first, as well. This plugin comes with the ultimate control, enabling you to keep people's information private if they do not want to their name published or attached to an image.
Feed Them Social
Feed Them Social is an incredibly versatile plugin as it works with various forms of social media. This makes it the perfect choice for those who are very active on social media. For Instagram, Facebook and Twitter usage, the free version works perfectly. Your guests won't have any trouble taking a peek at what you have to offer from any device, as the plugin performs beautifully from computers, tablets, and phones. There is no limit to the possibilities when you upgrade to the paid version. This allows you to add in videos from YouTube and Facebook. The flexibility of Feed Them Social is one of its biggest assets.
Instagram Feed
Instagram feed has taken the plugin world by storm as the bestselling premium plugin. There is a free option with a substantial amount of features. The paid version, however, offers a lot more for a small price. For only $19 you can choose from a variety of picture presentation methods, including the popular carousel feature. The easy to maneuver sliding arrangement can be easily set up, and presents the same way on both Instagram and on your WordPress site. This means you have complete control over how your photos are displayed, with no unwanted changes between formats. Locations, color schemes, and adjustable parameters make this plugin both versatile, and fun.
Tagembed
Tagembed is a great option for those who want to add excellent feeds for your social media profiles. The plugin can aggregate, curate and embed feeds from numerous platforms including Facebook, Twitter, Instagram, YouTube and more. There are more than 20 platforms you can use with this plugin that make it versatile and useful for numerous businesses.
There is a great moderation system that allows you to maintain control of the content on your website. And you can anaylze the results from the social media content.
The plugin is very easy to use and there are clear instructions on the plugin page. Therefore, you can build the website of your dreams within minutes.
Tagembed Highlights:
Add feeds from several different platforms.
Showcase your reviews or social media content.
Keep control of your content through moderation.
Simple building tools with powerful results.
WP Instagram Widget
If you are looking for simplicity, this is the plugin for you. There is no reason to feel overwhelmed when linking your website to social media. The WP Instagram Widget allows for your information to be entered and then you make a quick decision about where to place the widget. A positive aspect of a basic program is that there is very little drain on the speed of your site. Your site does not get loaded down with complex data. Customer reviews present a high rating for this easy to navigate plugin.
Final Thoughts
WordPress Instagram plugins can easily expand your outreach to a wider audience, while also making your site more expressive. There is a wide range of options when it comes to plugins that are compatible with social media. These plugins are meant to bring all of your media sites together for added convenience in advertising and social endeavors. Many have free versions that you can use to make sure you like the features before purchasing. Some are simple, while others offer complex attributes for more detailed sites. All of the Instagram plugins offer a chance to share more of yourself with the world.
Recap:
Save 4 Later
Email liked links to yourself