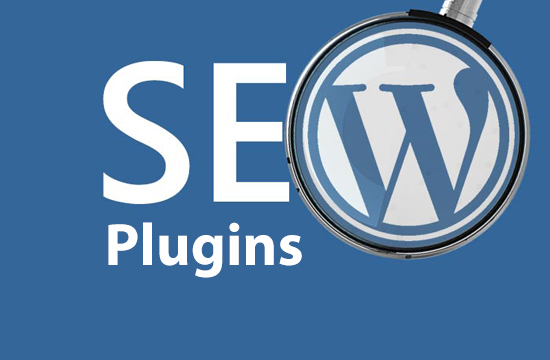 4 Best SEO Plugins For WordPress – Compared - 2023
Last modified: May 28, 2023
Increasing traffic to the website is what every business owner would like. Search Engine optimization is the most critical part of ensuring optimum traffic and growth of organic users. Here is a list of the best SEO plugins for WordPress for you to explore:
| # | Name | Image | |
| --- | --- | --- | --- |
| 1 | Yoast SEO | | More Info |
| 2 | All in One SEO Pack | | More Info |
| 3 | Broken Link Checker | | More Info |
| 4 | SEMRush | | More Info |
Show More
* This button will show the rest of the post and open up an offer from a vendor
Filter between free and paid
Yoast SEO
Rated the best in many portals and by users, Yoast is a top of the line choice as the best SEO plugin for WordPress.  Yoast also has the distinction of maximum number of downloads.
It is easy to see why Yoast is the best SEO plugin for WordPress. All the solutions you require for SEO optimization are included in Yoast. You can add an SEO title, meta keywords and meta description on each page. Using Yoast, you can create custom titles for tag pages, archives, categories and any type of custom post type.
There are premium and free versions of Yoast available. The free version allows one keyword per page, while using the premium enables you to use up to five keywords per page. The premium version shows the user a preview of your post on Facebook, Twitter and Google, while with the free version only shows a Google preview.
The preview is a great feature as it lets you view the page as the user would see it on Google or Facebook when they search on mobile screens or other devices.
The premium feature also has many other add ons including link suggestions,  Internal links is a very crucial aspect in ensuring high ranking sites, and Yoast makes sure there are enough links to enable Google to find and rank your page. Also provided by Yoast are insights into content to see if most commonly used words tally with the keyword and easy redirect. The redirect option is a critical one that can avoid the dreaded 404 for users.
Yoast also checks the readability of the content using Flesch Reading Ease score. Yoast is also deserving of its "best SEO plugin for WordPress" title because it can prevent duplicate content concerns with a canonical URL. The use of canonical URL is important if you have 2 identical pages for some reason or if you copied an article from an external site. Instead of risking getting penalized, just add a canonical to the original content and you are safe.
Yoast enables adding Twitter Cards, Open Graph meta data, and even notifies search engines when there is a change on your website such as a new post / page, content upgrade etc..
For all the reasons above, we voted Yoast as the "best SEO plugin for WordPress". With that said, there are a few more really good plugins that we have used and produce pretty good results as well.
All in One SEO Pack
The All in one SEO pack belongs in the best SEO plugins for WordPress list because it is easy to use even if you don't know much about search engine optimization.
The features that are the hallmarks of this plugin include:
Support for Google Analytics
The plugin automatically optimizes titles for search engines
Provision of XML Sitemap
META tags are automatically generated
Help with avoiding duplicate content
There are many similar features in this plugin that exist in Yoast too. These 2 plugins are basically head to head. We've worked on many websites that use All in One SEO Pack and the SEO results were just as good as other sites which used Yoast.
Broken Link Checker
Making it to the "best SEO plugin for WordPress" list is the Broken Link Checker which has had close to 400,000 downloads. As the name suggests, the plugin eliminates the concern of broken links that majorly affect the SEO of your site. It is a free plugin, and although it does not have the comprehensive list of features like Yoast, it is easy to use.
The noteworthy features of Broken Link Checker include:
Easy detection of links that are not functional.
Using the plugin you can prevent search engines from going behind the broken links
You can also give a different appearance to broken links on posts.
The plugin enables you to check for broken links on comments, pages, posts and other custom fields as well.
Although this plugin is very different that the first 2 plugins and its features and functionality are very different, this is a must have plugin for your site's SEO efforts.
SEMRush
Although SEMrush is not a WordPress plugin, we thought it would be best to add it in the "Best SEO Plugins For WordPress" list because it is a must for anyone serious about doing SEO on their website.
SEMrush's premium membership offers features including:
Ideas to generate more organic traffic
Backlink and technical SEO audits
Competition research
SEMrush is a very popular and powerful SEO tool which could give you a lot of insight about what your competitors do and how you can get more organic traffic.
Conclusion
We all know how important SEO is for our sites in able to gain better rankings and organic traffic. The above plugins (and tool) will help you get there. There are many aspects of SEO to consider and these plugins will help you with all that.
No matter if you need help generating your site's titles & descriptions, generating an XML sitemap or even need help with ideas about how to market your product better than your competitors. The above are all you need.
Good luck!
Recap:
Save 4 Later
Email liked links to yourself