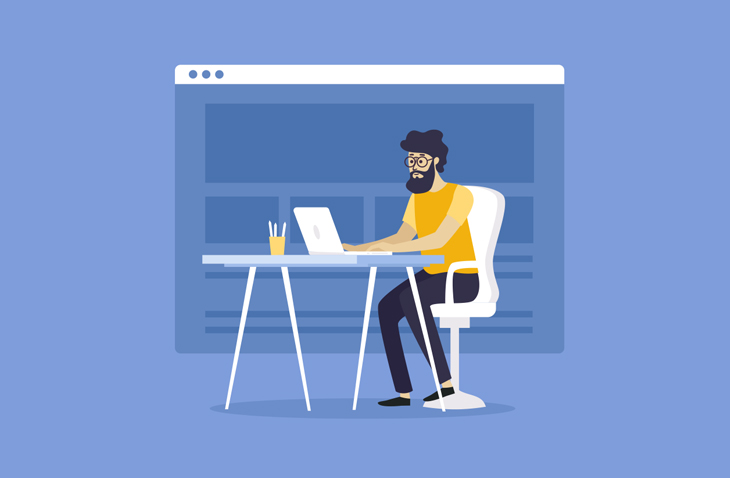 27 One Page WordPress Themes Compared - 2023
Last modified: July 19, 2021
When most people think of a website they think of something that has a lot of content and usually many pages in which that content is displayed. But have you ever thought about a one page site? Can you think of a site that you have ever visited that was just one continuous page? While they are not as common as multi page sites, one page websites exist. In some cases, one page sites are preferred. By having one page that continuously scrolls down, it creates a straightforward and logical experience for the user to follow. So now that we have your attention about one page sites, lets talk about the top one page WordPress themes you could potentially use.
One Page WordPress Themes to Create a Visually Appealing Site
There are some benefits to having a one page site. To begin with it allows for a very easy flow of information to come to the person accessing your site. They don't have to bumble around your whole website to see what you are about. They can clearly see your content in a straight forward and logical way, which can be more appealing than having a giant website to search through.
Another benefit is that it prevents visitors from bouncing when transiting across your site. The less pages they have to load, the more time they will spend on your website.
So let's check out some one page WordPress themes.
| # | Name | Image | |
| --- | --- | --- | --- |
| 1 | Divi-Multipurpose Theme | | More Info |
| 2 | Jevelin-Premium MultiPurpose WP Theme | | More Info |
| 3 | Uncode-WordPress MultiPurpose Theme | | More Info |
| 4 | TheGem-MultiPurpose WordPress Theme | | More Info |
| 5 | One Page Pro-Multipurpose Onepage Theme | | More Info |
| 6 | X-WP Theme | | More Info |
| 7 | Intact-Premium Multipurpose Theme | | More Info |
| 8 | TheOne-Parallax WP Theme | | More Info |
| 9 | Brooklyn-Creative and Responsive MultiPurpose Theme | | More Info |
| 10 | Massive Dynamic-Visual Website Builder | | More Info |
| 11 | Sole-One Page Theme | | More Info |
| 12 | Crane-Customizable Multipurpose Theme | | More Info |
| 13 | The Moon-Theme for Creatives | | More Info |
| 14 | Redfolio-One Page WP Theme | | More Info |
| 15 | Phoenix-Minimal Multipurpose Theme | | More Info |
| 16 | Bridge-Creative MultiPurpose WP Theme | | More Info |
| 17 | Kallyas-MultiPurpose WordPress Theme | | More Info |
| 18 | Swenson-Creative WP Theme | | Not Available |
| 19 | Scalia-MultiConcept WP Theme | | More Info |
| 20 | Newave-Parallax Theme | | More Info |
| 21 | Shore-Creative MultiPurpose Theme | | Not Available |
| 22 | Brando-One Page WP Theme | | More Info |
| 23 | Softino - Multipurpose Software Landing Page WordPress Theme | | Not Available |
| 24 | Majed - Business Consulting WordPress Theme | | More Info |
| 25 | Pofo-Creative Theme | | More Info |
| 26 | One Page-Free WP Theme - (No Longer Exists) | | Not Available |
| 27 | BizOne-One Page WP Theme - (No Longer Exists) | | Not Available |
Show More
* This button will show the rest of the post and open up an offer from a vendor
Save 4 Later
Email liked links to yourself