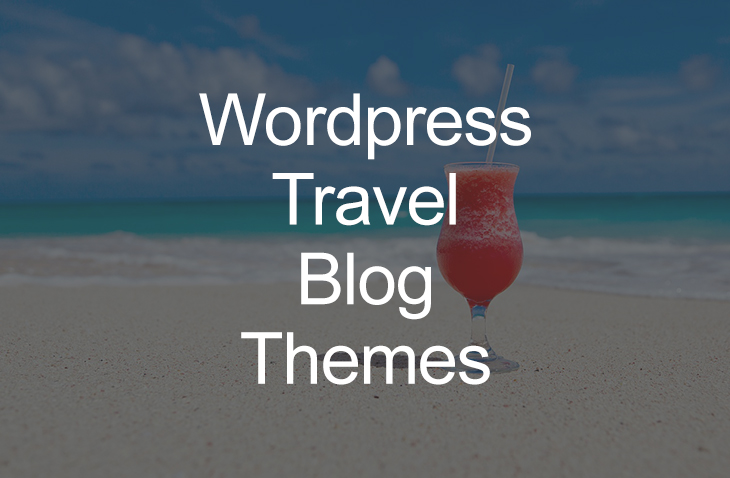 25 WordPress Travel Blog Themes Compared - 2023
Last modified: May 28, 2023
Anyone out there not like traveling? Well if you don't then this post is not for you. This post is for the adventurous travel loving people who enjoy seeing the world and everything it has to offer. Are you on of those kinds of people? If you are, keep reading. If you are any kind of traveler you probably take pictures and document your journeys so you can share them with friends and family upon your return and cherish the memories forever. But have you ever thought of doing it all online in a blog? With a travel blog you can constantly update your followers so they can see exactly where you are and what you have been up to (provided you have internet access of course). Travel blogs are a great tool to accompany the modern adventurer on his/her many travels. Now you may be thinking, "well that sounds great but I don't know how to get started". Well you don't have to worry about that because we will tell you how to get started…It's with one of the best WordPress travel blog themes.
WordPress Travel Blog Themes – Make a Personal Travel Blog
We are about to tell you. We have compiled a list of 25 of the best WordPress travel blog themes so you can choose which one is right for you and your needs to accomplish your perfect travel blog. Want something easy to use? Looking to focus on images instead of text? These themes come loaded with features and tools to make the process of getting your blog started super easy so that you can focus on your blogs great and unique content.
So lets keep reading so you can decide which of the following themes can help you make an online documentation of your world wide journeys.
| # | Name | Image | |
| --- | --- | --- | --- |
| 1 | Voyager | | More Info |
| 2 | Embark | | More Info |
| 3 | Travelista | | More Info |
| 4 | The Traveler | | More Info |
| 5 | The Essence | | More Info |
| 6 | Travelogue | | More Info |
| 7 | Penamoo | | Not Available |
| 8 | Trawell | | More Info |
| 9 | CheerUp | | More Info |
| 10 | Bjorn | | More Info |
| 11 | Vlog | | More Info |
| 12 | Travel Blog | | More Info |
| 13 | WPVoyager | | More Info |
| 14 | Travelog | | More Info |
| 15 | Desert | | Not Available |
| 16 | Journey | | More Info |
| 17 | Travelmatic | | More Info |
| 18 | JNews | | More Info |
| 19 | Nova | | More Info |
| 20 | Divi | | More Info |
| 21 | Luxury Travel | | More Info |
| 22 | fTravel | | More Info |
| 23 | Soledad | | More Info |
| 24 | MagPlus | | More Info |
| 25 | Gillion | | More Info |
Show More
* This button will show the rest of the post and open up an offer from a vendor
Save 4 Later
Email liked links to yourself