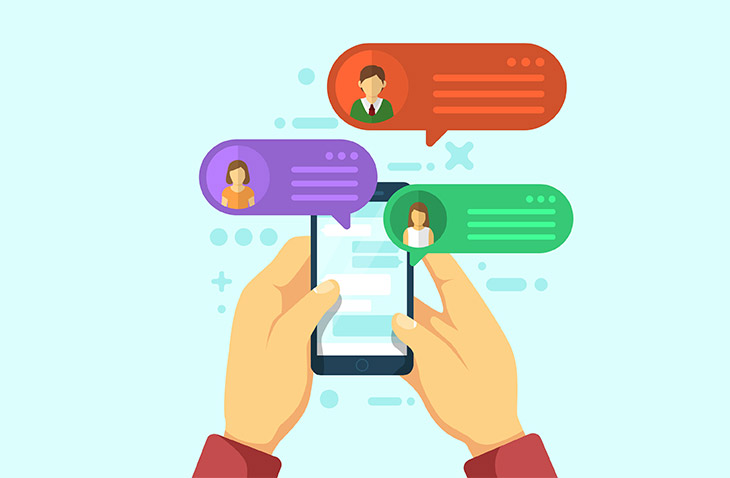 10 Best WordPress Live Chat Plugins Compared - 2023
Last modified: July 18, 2021
When it comes to customer service, there is nothing like having one of the WordPress Live Chat plugins on your website. They offer you instantaneous communications with customers, to help you resolve issues and make sales. Their importance is so high, that if you don't have any live chat system on your website, you should look to install one now.
Why Is Having One Of The WordPress Live Chat Plugins So Important?
Live chat is counted as one of the top ways to build trust on your website. It shows that you take customer service seriously and that you're there to help people with their orders. Live chat is also a great way to boost order values. Many customers might have forgotten something on their order and with the online chat systems, they can contact you to ask if they can add it on.
There are a few issues with WordPress live chat plugins. Firstly, they often need someone available to operate them. While some questions can be answered via AI, not everything can, so if you don't have someone on your website for at least all working hours, then live chat isn't going to be helpful. Secondly, is the cost. There are some free options, but these can be limiting.
However, there are ways around both of these issues. Firstly, some WordPress live chat plugins allow you to chat via your mobile phone. Another is using a premium chat plugin that offers you more functionality.
So, what are the best WordPress Live Chat plugins? Here is our top list of free and premium plugins.
| # | Name | Image | |
| --- | --- | --- | --- |
| 1 | WP Live Chat Support | | More Info |
| 2 | LiveChat – WP live chat plugin for WordPress | | More Info |
| 3 | Live Chat Unlimited | | More Info |
| 4 | ProProfs Live Chat Plugin for WordPress Websites | | More Info |
| 5 | WordPress Live Chat Plug-in | | More Info |
| 6 | Skype Live Chat For WordPress | | Not Available |
| 7 | Social Tabs Live Chat For WordPress | | More Info |
| 8 | NinjaTeam Facebook Messenger for WordPress (Live Chat version) | | More Info |
| 9 | ChopItUp Live Chat with Firebase | | More Info |
| 10 | Uber Chat - Ultimate Live Chat with Windows Client | | More Info |
| 11 | Awesome Live Chat | | Not Available |
Show More
* This button will show the rest of the post and open up an offer from a vendor
Filter between free and paid
WP Live Chat Support
This free WordPress live chat plugin is a great option for those who want to maximize functionality while on a tight budget. You can have an unlimited number of simultaneous live chats within a beautiful interface that will impress you and your website's visitors. To make the chat box more relevant to your business you can make lots of customization including the colors of the chat box, the text fields and other elements.
In addition, you can be sure that even when you're away from the computer you can receive messages. There is an offline message system that allows people to send you messages for you to respond to later. This gives you a quick and easy way to reach a larger audience that they will find convenient. You can also customize the 'away' message that is displayed to the visitor.
To help you with your customer service, you can access live chat records and integrate with translation plugins for worldwide customer service.
WP Live Chat Support Highlights:
Add surveys or polls to the chat box to display before or after chat sessions.
No monthly fees for having unlimited chat windows.
Notification sound for when new chats are opened.
Plenty of ways to enhance the customer service you offer visitors to your website.
LiveChat – WP live chat plugin for WordPress
This nice little WordPress plugin offers you a lot of functionality for free. However, if you want to use this plugin, you will have to be a more technically minded person. Those that are willing to learn will find that their customer service reputation is likely to improve and you could see an increase in order values and conversion rates.
This plugin has lots of functionality that makes it a great choice. Such as the canned responses that allow the AI to answer the questions for you when customers are typing an FAQ (i.e. delivery times). This allows you to concentrate on the harder questions and help all customers more quickly.
To ensure that you're offering a great service, there is the agent satisfaction survey that can be applied at the end of chats. Surveys can also be applied before a chat is initiated.
You can also brand every aspect of the chat window. This includes adding your business' logo and social media channels. You can change the color and other elements of the chat window.
The nicest thing about this plugin is that it allows you to reach out to customers immediately. As long as certain criteria has been met, you can initiate a chat with the website visitor. This means you can convert more people and show you're an active business with a strong desire to help those who are on your website.
LiveChat – WP live chat plugin for WordPress
Track visitors across your website, so you can see what they've been looking at. This can allow you to offer better customer service to your visitors.
File upload support. Customers, and you, can send files to each other for better communications.
Offline functionality so you can take messages when not online and deal with it when you are online.
Keep a log of historic chats to refer to later.
Live Chat Unlimited
Live Chat Unlimited is one of the top premium WordPress plugins that allows you to build a live chat box for customers to engage with you, or your team, through live chat. The feature-rich solution allows you to customize the appearance of the chat box, so you can get it to closely match your branding.
Be sure that you can reach customers on the appropriate pages too. You can specify which pages of the chat box are displayed. Therefore, if customers are on the wrong pages, they can't contact you. But in contrast, there are barriers removed from the chat system that allow for a more seamless customer experience such as the removal of a pre-chat form.
However, you can collect vital information during the chat by asking the customer to complete details, like name, email and more inside the chat.
If you're a large brand, this is one of the best WordPress live chat plugins that can be used because it allows for more 100 users at a time.
Finally, there is a great offline form that allows customers to start conversations while you're offline for you to respond to when available again.
Live Chat Unlimited Highlights:
Have a record of what was said between you and chat users in a chat history.
Compliant with GDPR laws, so you can operate in the EU and beyond.
Doesn't slow down your website.
Offline messaging system allows you to collect information even when you're not online.
ProProfs Live Chat Plugin for WordPress Websites
Efficient and instant support defines the core nature of ProProfs Live Chat plugin. The easy-to-use cloud-based live chat plugin helps you match up with customer expectations of instant support, and that too for free. The forever free plan covers all the basic features of paid plans but is also inclusive of native integrations such as ProProfs Knowledge Base, ProProfs Survey Maker, ProProfs Help Desk, and more!
With the ability to create a complete support suite for your business, your brand can easily work towards improving the customer service reputation, plus boost the conversion rate too. In a nutshell, it is the perfect customer support solution that not only helps you keep your customers delighted but also improves employee productivity.
Features like canned responses and knowledgebase integration help you boost employee productivity. Other than that, they also help you reduce average response time that keeps your customers on the chat satisfied. A perfect concoction that helps your operators focus on technical issues that need more time and still demand instant resolution.
Besides helping you improve operator productivity and creating a support bundle, ProProfs Chat also helps your operators to delve into pain-points on the basis of individual behavior on the website and create a personalized journey for better customer satisfaction. Features like visitor monitoring, pre-chat form, and Chat Greetings help you accomplish the goal.
What's more, this feature-rich chat window blends well with your business website as it comes with 100+ settings options. That means you can customize it as you want and add your branding to give it the complete look and vibe of your brand.
ProProfs Live Chat Plugin Highlights:
Chat Greetings helps you to either prompt the visitor to initiate a chat with you or your operators can do the same to show their proactive approach towards visitors who feel confused as to what to do next.
Announcements that can help you keep your visitors and customers updated about the upcoming product upgrades, sales, discounts, flash sales, and more!
Integration with your favorite tools such as CRM, Email Marketing, Help Desk, Survey Maker, Knowledge Base, Analytics, and more.
Vault that acts like a recycle bin where you can retrieve deleted messages and chats, just in case you delete any.
WordPress Live Chat Plug-in
This is one of the simplest WordPress live chat plugins that can be installed on your website. Despite the simplicity of the plugin, it is also one of the best for small websites. It has a clean, modern look that is impressive while also being compatible across devices and even on some of the newest browsers. It is even accessible on mobile devices.
You can have multiple operators and guests chatting at the same time. Therefore, even if you have lots of visitors, you can cater for them all. And the chat operators can see what the current page the guest is on, allowing the operator to offer more relevant customer service.
There are no monthly fees with this plugin and you can customize its colors, text and language. And to help you know when someone is contacting you, you can enable one of the 10 predefined sounds to alert you.
WordPress Live Chat Plug-in Highlights:
Have an unlimited number of chat operators and consumers on at the same time.
An impressive, modern look that will wow visitors to your website.
Customize the look of the chat box to closely match your branding.
No monthly fees.
"

... and Scan WP's recommended WordPress theme is... Astra (Click to try)

"
Skype Live Chat For WordPress
You don't have to use an obscure third part app or your own website to make chat available on your website. You can use Skype live chat to have chat functionality on your website. This system is great, because most people have a Skype account and it is easy to signup to one if they don't.
Plus they automatically store a history of the conversation for you.
With this plugin you can have multiple chats at the same time, and customize the chat windows so you can brand them to your own website.
Skype Live Chat For WordPress Highlights:
Use the popular Skype app for your live chat.
Unlimited chat windows with your customers.
Easy setup.
Customize the look to match your website's branding.
Social Tabs Live Chat For WordPress
Sometimes users don't want to use your website or some other methods to communicate. They'll have their own preference, one where they have an account, a history and perhaps familiarity with the program. This could be Facebook, Skype, Viber, WhatsApp or something else entirely. This is where this WordPress live chat plugin might be helpful.
Using some great programming, this live chat plugin allows you to chat with customers anytime using the app of their choice. Therefore, you can be sure that you can offer the customer service that the customers are demanding. This app even supports SMS customer support.
This app keeps all the chat you have had with customers and you can chat to multiple customers at the same time. Branding is simple, there are no limits on color choices, so customers can easily recognize the brand of your live chat system.
Social Tabs Live Chat For WordPress Highlights:
Chat to users through multiple channels.
Keep a record of conversations for reference later.
Easy to install.
Can have multiple open conversations with users.
NinjaTeam Facebook Messenger for WordPress (Live Chat version)
This is a great plugin for integrating a messenger experience into your website for better customer experiences and the chance to improve conversion rates. The app allows you to talk to customers in real time and save those conversations for reference in future conversations. Conversations can be held in messenger.com or on your website.
If you're away, you can take messages and keep the contact details for replying to them later. This is great for out of hours when you might not be online. This plugin is also compatible with WooCommerce, which is great if you run an eCommerce store where clients might need to contact you for clarification of custom orders.
This plugin is also great at growing your Facebook presence. Social media is important and this plugin will allow you to collect likes on your Facebook page that will lead to your page being recommended more on the social network and more exposure to your page's content.
NinjaTeam Facebook Messenger for WordPress (Live Chat version) Highlights:
Connect with audiences with a familiar layout, the Facebook messenger system.
Keep the records of previous conversations so that you know what has been said in the past.
Compatible with WooCommerce.
Already translated into several languages, so you don't have to translate it or use another plugin that can slow down your website.
ChopItUp Live Chat with Firebase
ChopItUp Live Chat is a great, fast plugin that allows you to initiate chat with audiences on your website for better customer service. The system uses Firebase and can be installed very quickly and easily. Unlike with other chat systems, you need to manually enable the chat on the pages/posts you want it to. This is done via a shortcode that can be quickly inserted into your website.
The chat functionality is very responsive, appearing great on mobile and desktop devices. It is a unique system in that it allows live chat to be public and private. Therefore, you can generate great community spirit on your website. You can also have users create profiles so they can participate in future conversations. These profiles are searchable, so if someone wants to talk to a specific person privately, they can search for them.
ChopItUp Live Chat with Firebase Highlights:
Clean code that helps to ensure that your website's speed isn't affected too badly by the new code.
Can create a community around subjects and other aspects that can help build a strong sense of loyalty to your brand.
Great on desktop and mobile devices.
Can specify which pages/posts your chat features are on using a shortcode.
Uber Chat - Ultimate Live Chat with Windows Client
For just a one-off fee, you can have a seamless live-chat experience. The design for the live chat windows is beautiful, modern and customizable. This will impress guests and mean they're more likely to interact and purchase from your brand.
The plugin allows for canned responses. This means that if someone asks a question that is frequently asked by customers, the system can reply for you. This saves you time and allows customers to be answered quicker. But if you want to initiate a chat with a visitor to your website, this is easily done.
Should you be offline at any time, you can have an enquiry form as a fallback, so customers can leave you a message and you can respond. Don't miss out on any messages thanks to the audio-notifications that can be enabled.
There is also the full history of past discussions and messages that can be recalled.
Uber Chat – Ultimate Live Chat with Windows Client Highlights:
Initiate chats with your visitors to get better conversion rates.
Keep a record of all past conversations.
Canned responses for quicker responses to frequently asked questions.
Easy to customize.
Awesome Live Chat
Give your audience a great reason to buy from you with a fantastic customer service experience. This live chat does not use any third party service and doesn't require any subscriptions. This does mean that you have to host everything through your WordPress website, but it does allow you to keep control and as long as your website is running, so is the chat.
The chats aren't breakable. That means that when the customer switches to another tab, the chat session is automatically transferred to that tab. So you don't have clients missing out in chats.
This app is also great for those who have customers on both mobile and desktop devices. And you can have lots of operators, so if you're a big business, with lots of staff, they can all operate chat windows to service numerous customers. You can also divide chat options into departments, so customers can speak to people who are more relevant (presales, post-sales, etc.).
Awesome Live Chat Highlights:
Never miss a chat with offline messages.
Customers can send themselves copies of the chat transcripts.
Can have multiple operators and departments for better chat experiences.
Great, fast working plugin for your website.
Final Word: The Top WordPress Live Chat Plugins
There are numerous great options if you're looking WordPress live chat plugins. However, the ten we've listed above are the best available. Using them will enhance your website and ensure that you can convert more visitors to your website and therefore earn more revenue. Which plugin will you use?
Recap:
Save 4 Later
Email liked links to yourself