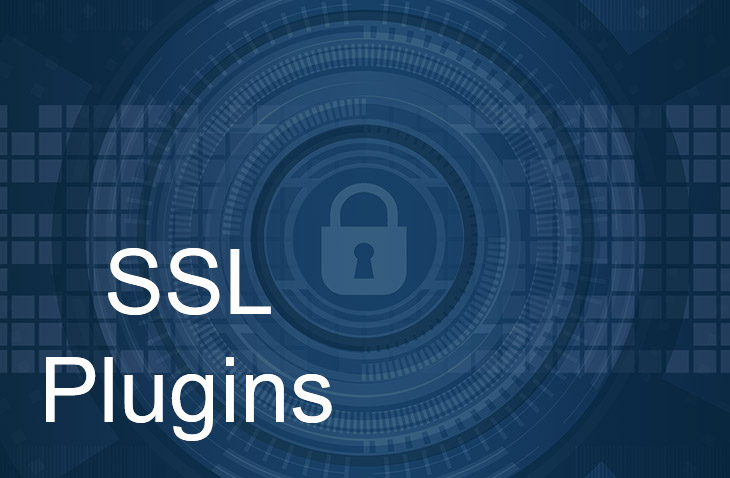 10 Best WordPress SSL Plugins Compared - 2023
Last modified: May 28, 2023
In today's overly tech heavy and tech reliant world we have heard of endless horror stories of people getting their information stolen and stolen identities, credit cards, bank account numbers, etc. We have learned to become hyper aware and sensitive to all of the hackers and digital crimes out their and their potential to steal our personal life details that, if taken, could permanently destroy someone's life. One of the easier ways of getting your credit card info stolen is by putting its details into a site that is not secure by having an SSL, otherwise known as an HTTPS, url. If you have something like and online shopping site or some other type of WordPress sit that requires people to put in personal info, even if it not financial related, you should still want to make your clients and customers feel as safe and secure as possible while doing business with you and your site. Which brings you to this article about the wonders of incorporating one of these incredibly useful WordPress SSL plugins on your WordPress site.
Which WordPress SSL Plugin Should I choose?
Well even if you are incredibly tech challenged and do not know much about these kinds of topics it is still crucial to have secure URLs on your site. And if you aren't knowledgeable about this topic then don't worry, because we can help you out. We have complied a list of some of the best options out there for WordPress SSL plugins to provide your website and its page or pages with the protection and security that it needs to have in order to build trust with your clients and customers. So let us check out what we have come up with so you don't have to waste one more second in getting your site totally secured.
| # | Name | Image | |
| --- | --- | --- | --- |
| 1 | Really Simple SSL | | More Info |
| 2 | HTTPS redirection | | More Info |
| 3 | WordPress HTTPS (SSL) | | More Info |
| 4 | Force HTTPS | | Not Available |
| 5 | SSL Insecure Content Fixer | | More Info |
| 6 | One Click SSL | | More Info |
| 7 | WC SSL Seal | | More Info |
| 8 | JSM Force SSL | | More Info |
| 9 | Verve SSL | | More Info |
| 10 | SSL Secure Seal For WooCommerce | | More Info |
Show More
* This button will show the rest of the post and open up an offer from a vendor
Really Simple SSL
The first of our WordPress SSL plugins is the Really Simple SSL plugin. This plugin can automatically detect all of your settings and can configure your website to go over https. And each of the incoming requests will be redirected to HTTPS. Unfortunately, the options are a little limited with this plugin but the developers did this in order to keep Really Simple SSL lightweight which will make your site run more smoothly. You can enable the SSL simply, with just one click. This plugin will also fix your insecure content by replacing http:// urls with https://
All you need to do to set up the Really Simple SSL plugin is:
Get an SSL certificate
Activate this plugin
Then enable SSL with one click
There is also a Pro version of the Really Simple SSL plugin which will provide support for mixed content in addition to the option to enable HTTP Strict Transport Security.
HTTPS redirection
If you want to use the HTTPS Redirection plugin you will first have to install a SSL Certificate on your site and make sure HTTPS is working correctly. This plugin will allow you to automatically setup a way to redirect a regular http URL to the https version of the URL. This way your site visitors are forced to see the https URL site instead of the http version. You can choose to either have all of the pages on your site redirect to the https version or choose certain select pages to be redirected. If you start using SSL right away at the beginning of the use of your website then all of the static files have all already been embedded using HTTPS URL. But, if you have not been using SSL since the beginning then you will need to change the static files that we made prior to SSL.
The features of the HTTPS Redirection plugin are as follows:
You can do an auto redirect for the entire domain
Do an auto direct for a few pages
Force load static files like: images, css, js, etc. using a HTTPS URL
WordPress HTTPS (SSL)
We have come to a very strong SSL plugin called WordPress HTTPS. This plugin is known for being a "heavy hitter" among SSL plugins because it was designed to be an all in one solution for SSL. It recently had an update so it is now faster than ever. Even though this is a very popular heavy duty plugin, it is still free of charge to install on your WordPress site.
What this plugin does, aside from having an incredible performance and speed, is that it helps to make your site more secure by using HTTPS instead of just HTTP in the URLs of your WordPress site. The WordPress HTTPS plugin converts all of the internal links, images and scripts to HTTPS in order to prevent encrypted errors that are incomplete. This WordPress plugin can also change external links and elements to HTTPS which will help with loading times for your site. Lastly, it will only change the elements that need HTTPS so it is possible not everything will be converted.
Force HTTPS
The Force HTTPS SSL plugin is similar to some of the others we have already discussed. What this plugin does is that it redirects any HTTP URL to an HTTPS version and it also fixes any insecure static resources without changing the database and it filters any external links will become secure. But before Force HTTPS can do any of this, you must make sure to have an SSL certificate installed on your server. This WordPress SSL plugin was created to be used on LEMP (Nginx) web servers with PHP 7.0 along with MySQL 5.7 in order to get its maximum performance. You should also only use this plugin if you are using a single site WordPress installation.
More features of the Force HTTPS SSL WordPress plugin include:
Skips any external hyperlinks
Can work with image srcsets
Search engine optimization benefits
No database queries or settings pages
You don't need to add more plugins to fix the insecure resources
"

... and Scan WP's recommended web hosting company is... Cloudways (Click for special deal)

"
SSL Insecure Content Fixer
And we have come to number 5 on our WordPress SSL plugins list with the SSL Insecure Content Fixer plugin. This plugin does exactly what it name says it does, it cleans up any of your website's insecure HTTPS content and mixed content warnings. This plugin will be able to easily fix most of your WordPress site's insecure content warnings. If the SSL Insecure Content Fixer plugin can not resolve all of the issues than the rest can be fixed with a few simple tools.
Once you have installed this SSL WordPress plugin it will automatically work on  basic level, and depending on what the needs are of your site, you can change the settings so it does more things. A nice perk that comes with the SSL Insecure Content Fixer is that it comes ready to be translated into more than ten different languages so you will not be limited to English.
One Click SSL
This next WordPress SSL plugin is as easy to use as 1,2,3. The One Click SSL plugin is incredibly simple and will be easy to use and allows you to enable the SSL, you guessed it, with jut one click. How this plugin works is that it redirects all pages that are not SSL to SSL, in addition to making sure that any and all of the resources on your SSL pages are also loaded over SSL. The One Click SSL plugin comes with a very user friendly set up wizard once the plugin has been activated. The set up wizard with then check if SSL is supported on the hosting or server before it even lets the SSL to become enabled. It also makes sure that the website is still accessible even if SSL is not supported.
The One Click SSL WordPress plugin will also:
Redirect to non SSL if SSL is not enabled
Can convert all non-SSL resources like images or scripts to https:// on all of your site's pages
Redirects all non-SSL URLS to https://
WC SSL Seal
Next up we have a WordPress SSL plugin for any of you who have an online shop or a retail shopping aspect of some other type of WordPress site. The WC (WooCommerce) SSL Seal plugin makes using the popular WooCommerce WordPress plugin more secure for your customers when they checkout on your site and have to insert personal info such as credit card numbers and addresses. First, like almost all of the other of our WordPress SSL plugins, you must get a SSL certificate installed for your site and set it up. Your customers will be so happy that your site is secured and by having the pages of your site where they will put in personal info secured by this plugin, you may even attract more customers and they will take your business more seriously.
The WC SSL Seal WordPress SSL plugin will also let you:
Display a default image
Display custom image
Embed a secure seal SSL provider
JSM Force SSL
The JSM Force SSL plugin is a little different from the other WordPress SSL plugins we have already discussed previously in our list. But before we get to that, this plugin is super easy to use, fast and effective at making sure that all of your HTTP URLs will get rewritten and redirected to the secure HTTPS URL. And, just like the others, you must have an SSL certificate for your WordPress site before using this plugin.
Now what makes the JSM Force SSL plugin different from others is that most other similar plugins make an output filter by using PHP's output buffer to search and/or replace URLs within a webpage document. However, using an output filter is much slower compared to "hooking WordPress filters and using permanent (301) redirects". All you have to do with this plugin is install and activate it and it does the rest for you, easy breezy.
Verve SSL
Next on the list is the Verve SSL WordPress plugin to help you solve any and all of your site's SSL plugins. This plugin is super easy to install to get you started all you have to do is make sure you have a SSL certificate on your site. This WordPress SSL plugin will set the WordPress login and administration area to use HTTPS (SSL). Once you have logged out of WordPress the plugin with then change it back to regular HTTP automatically. Verve SSL also allows for HTTPS while you are viewing your WordPress blog while still being logged in. This plugin can also automatically remove any insecure content your WordPress site may have and will update it to secure while you are logged in.
The Verve SSL WordPress plugin comes with a few more features, such as:
SSL security for your entire logged in session
PHP code for better compatibility
No changes to WP-Config.php needed
Converts URLs to lowercase to make the SEO better
SSL Secure Seal For WooCommerce
And we have arrived at number ten, the final plugin of our WordPress SSL plugins and I know what you are thinking…"Didn't we already talk about this one?". The SSL Secure Seal For WooCommerce is clearly about WooCommerce but this is a different plugin than the prior one. Having an SSL plugin is incredibly crucial to your online shop and may make or break your site. If people do not see that your site is secure they will not trust it and be comfortable with inserting very personal and private information, especially finance related like credit card numbers.
First you must have an SSL certificate installed on your WordPress site and having a secure seal badge will make customers comfortable enough to put it details like their address and card number. With the SSL Secure Seal For WooCommerce plugin you can also show and manage the SSL secure seal or your own custom image on certain WooCommerce pages.
Final Thoughts
Having a secure website is so crucial in today's tech integrated society. People will be more likely to use you site and make purchases if you have an online shop. But really no matter what kind of site you have, whether it is a: blog, a review website for products, movies etc. or an online shop, using one of these WordPress SSL plugins will only enhance your WordPress site.
Recap:
Save 4 Later
Email liked links to yourself