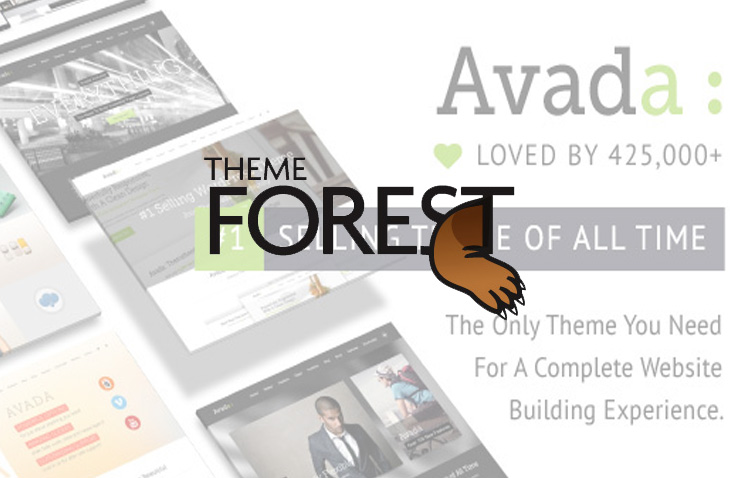 55 Most Popular WordPress Themes on Themeforest
Last modified: July 19, 2021
Before purchasing anything people read reviews and when you choose which products to read reviews on you usually try to find out which brands that make your specific desired product are the best. With this post we will be discussing the most popular WordPress themes for 2018. But we aren't taking these themes from anywhere, we are taking them from one of the best WordPress theme sources, Themeforest. Themeforest began in 2008 and has quickly become the best marketplace for finding great WordPress themes. The Themeforest site is part of the Envato Markets Family which also owns another popular site for WordPress plugins called CodeCanyon. Through Themeforest, developers can build a theme, upload to Themeforest and once it has been checked out and validated it is put up for sale by consumers, which by the end of this article you might be. There are more than 11,000 different theme options to choose from on Themeforest so  it is good to go in having an idea of what you are looking for. And what is nice about buying your theme from Themeforest is that since developers upload their own creations to the site, you often get full support along with your theme should you have any questions or issues that come up.
The Themeforest Most Popular WordPress themes
This is a great question and it is exactly why we wrote this article. The following themes are all the best and most popular themes of 2018. We have compiled them and their various features into one list so you can clearly see and compare each theme to another and carefully analyze and decide which is the best fit for your site and what you want to accomplish. So let's not waste any more time, you have a site to start and we have a long list of amazing theme options for you.
| # | Name | Image | |
| --- | --- | --- | --- |
| 1 | Avada | | More Info |
| 2 | Jupiter | | More Info |
| 3 | BeTheme | | More Info |
| 4 | Enfold | | More Info |
| 5 | The7 | | More Info |
| 6 | Flatsome | | More Info |
| 7 | Bridge | | More Info |
| 8 | X | | More Info |
| 9 | Kallyas | | More Info |
| 10 | Newspaper | | More Info |
| 11 | Salient | | More Info |
| 12 | Uncode | | More Info |
| 13 | Impreza | | More Info |
| 14 | ShopKeeper | | More Info |
| 15 | Porto | | More Info |
| 16 | TheGem | | More Info |
| 17 | Education WP | | More Info |
| 18 | Total | | More Info |
| 19 | Soledad | | More Info |
| 20 | Kalium | | More Info |
| 21 | ListingPro | | More Info |
| 22 | WoodMart | | More Info |
| 23 | The Ark | | More Info |
| 24 | Houzez | | More Info |
| 25 | XStore | | More Info |
| 26 | Oshine | | More Info |
| 27 | Electro | | More Info |
| 28 | Xtra | | More Info |
| 29 | REHub | | More Info |
| 30 | Massive Dynamic | | More Info |
| 31 | Consulting | | More Info |
| 32 | MyListing | | More Info |
| 33 | WPLMS | | More Info |
| 34 | Ronneby | | More Info |
| 35 | Jevelin | | More Info |
| 36 | Photography | | More Info |
| 37 | Stockholm | | More Info |
| 38 | Brooklyn | | More Info |
| 39 | Lagom | | More Info |
| 40 | Motors | | More Info |
| 41 | Revolution | | More Info |
| 42 | Chromium | | More Info |
| 43 | Jannah | | More Info |
| 44 | Jnews | | More Info |
| 45 | Pearl | | More Info |
| 46 | Unbound | | More Info |
| 47 | Residence | | More Info |
| 48 | Travel Tour | | More Info |
| 49 | LeadEngine | | More Info |
| 50 | Creatus | | Not Available |
| 51 | Kleo | | More Info |
| 52 | Vitrine | | Not Available |
| 53 | Businext | | More Info |
| 54 | Woffice | | More Info |
| 55 | Bimber | | More Info |
Show More
* This button will show the rest of the post and open up an offer from a vendor
Save 4 Later
Email liked links to yourself