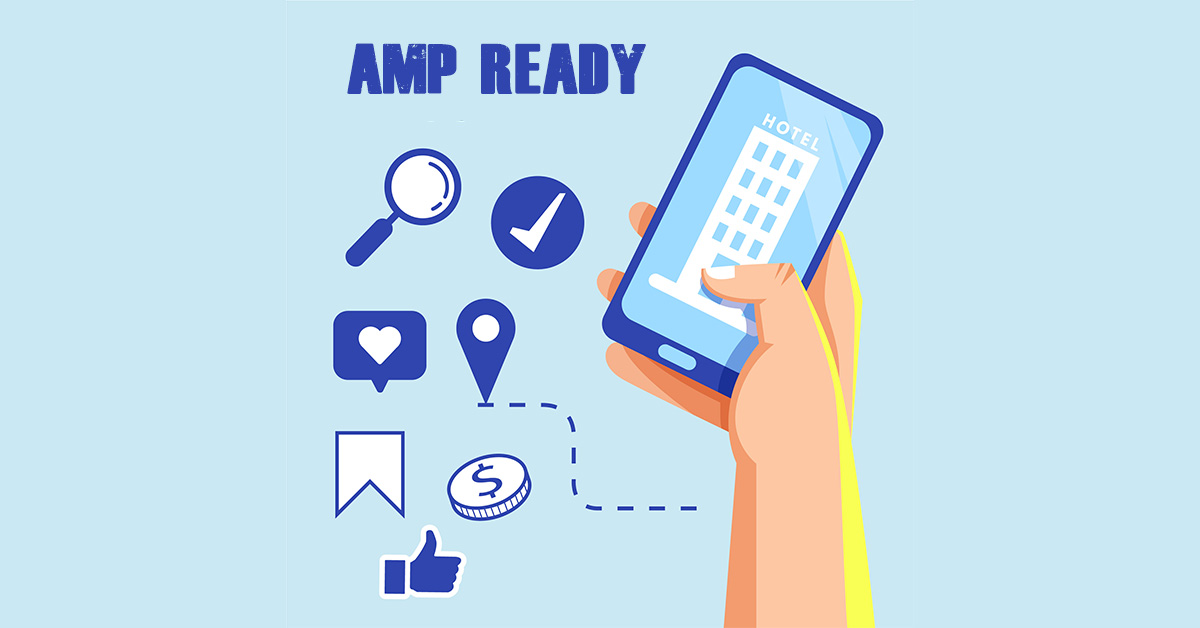 10 Best AMP Ready WordPress Themes Compared - 2023
Last modified: May 28, 2023
Today, there is nothing more important that the experience of the website's visitors. If they aren't happy, then you aren't going to get a good reputation, generate revenue or rank highly on search engines because your web statistics will be poor. One of the ways that the experience can be improved is through speed, especially when it comes to mobile usage and this is where AMP ready WordPress themes can help.
What Are AMP Ready WordPress Themes And How Can They Help?
In October 2015, Google launched an open-sourced initiative that focused on improving the performance of websites' mobile performance. The internet is becoming more mobile every day with more time spent surfing the internet on a mobile device and more purchases being made via mobile devices every day.
The AMP Project provides special tweaks to the HTML code of your website. Therefore, your website is more lightweight when it comes to delivering webpages for your mobile users. This makes the speed at which pages are downloaded into the mobile browser much faster.
As the AMP Project is the brainchild of Google, you are guaranteed that any site that uses the AMP software is going to to see an increase in the mobile-friendly test. Of course, to help you out, there are AMP Ready WordPress themes. These themes already include the software necessary for you to have a faster mobile site.
What Are The Benefits Of AMP Ready WordPress Themes
Those that are AMP ready WordPress themes are going to offer you a much better chance to rank well on Google and other search engines. This will result in much more traffic to your website. The top results of the search engine results have disproportionately more traffic than those lower down in search results. You can also improve the click-through rate on search engines by using rich snippets.
You're also going to see a significant improvement in user statistics on your website. Those with slow load times are often abandoned quickly. For every second it takes for your website to load, you are losing about 7% of your revenue. Therefore, AMP programming in your website can help you improve revenues straight away.
So, if you want more traffic or better conversions on your website, look at these AMP ready WordPress themes. Here are some of the best themes that are available to you.
| # | Name | Image | |
| --- | --- | --- | --- |
| 1 | BeTheme | | More Info |
| 2 | Noor - Multi-Purpose & Fully Customizable Creative AMP Theme | | More Info |
| 3 | Brookside - Personal WordPress Blog Theme | | More Info |
| 4 | Soledad | | More Info |
| 5 | Jevelin | | More Info |
| 6 | Chap - Modern AMP Ready Multi-Purpose Theme | | More Info |
| 7 | Pure And Simple | | More Info |
| 8 | Page Speed & SEO | | More Info |
| 9 | Divi | | More Info |
| 10 | Astra | | More Info |
Show More
* This button will show the rest of the post and open up an offer from a vendor
Filter between free and paid
BeTheme
BeTheme has seen significant changes since it began. It's coding used to be 31 MB, which made it very slow. But now developers have made it much smaller at 6 MB. This makes it five times faster and this can have a serious impact on the success of your website on search engines and with users. BeTheme is now also AMP ready.
BeTheme is a great option for lots of industries. And with more than 450 demo sites available, you can be sure that you can find the perfect design for you. All you'll need to do is to edit the demo content. This website can be edited with the included Muffin builder. This has lots of features to help make your website a great, feature-full website that loads quickly.
BeTheme Highlights:
More than 20 customizable header styles for you to choose from.
Improved coding, now taking up less space, that makes this a fast website theme.
Impressive pre-built demo sites for you to use.
Optimized for search engines, so you can be found online.
Noor - Multi-Purpose & Fully Customizable Creative AMP Theme
Noor is a versatile, responsive theme that can offer you great performance and is optimized for search engines. The theme is great for those looking to take advantage of the AMP themes. You can also use a variety of premium plugins that can make your site a fully-functioning website including: WooCommerce, BuddyPress and bbPress. You can also use Event Calendar Pro.
There is an excellent demo importer, that allows you to get your website quickly deployed. All you need to do is to customize the content on your website including all the text and images. To add elements to your page you can use the drag and drop builder, so no coding is necessary. It also makes it super easy.
Noor – Multi-Purpose & Fully Customizable Creative AMP Theme Highlights:
Lots of excellent demos to get your website started.
SEO-optimized so you can be sure that your site will be found on Google and other search engines.
AMP supported, to make your website faster on mobiles.
Is translation ready and can support RTL languages.
Brookside - Personal WordPress Blog Theme
Brookside is a new, aesthetically pleasing website that will help you achieve great ranking on search engines like Google. It is fully compatible with Gutenberg Content editor, meaning that you can easily develop a website without the need of coding. Great for those new to website design.
It is perfect for those who want to create a blog that will immerse readers in content that will keep them reading for hours. The theme is revolution slider compatible so you can create excellent slideshows on your front page to highlight the best content you have your website. In addition, there are lots of customization options to help you alight your site's style to your current business' brand.
Brookside Highlights:
Unlimited sidebar options, so you can make the most of those areas on your website's design.
Includes social media icons, to keep audiences engaged with your brand.
AMP support, so your site will load fast on mobile devices.
Optimized for search engines so you can gain new readers through searches.
Soledad
Soledad is a multipurpose theme that is great if you want to run any website and have a large mobile user base. It has the visual composer page builder plugin, that allows you to easily customize your website or blog. If you want to start your website quickly, there are lots of highly recommended demo sites (there are more than 2000 designs available) that you can use to get the basic design of your website operational and then edit from there.
To monetize your website, this theme is fully compatible with WooCommerce. However, you don't need to use the eCommerce package with the theme. The theme is fully optimized for search engines and with other SEO plugins, and the AMP technology, you can be sure that you will rank highly on Google and other search engines.
The theme also comes with 11 custom widgets and a great sticky sidebar and menu to make navigation around your site simple for your users. There are lots of different article styles you can utilize on your website.
Soledad Highlights:
Over 2000 demo sites to choose from to help you get started.
Lots of features to help your website convert visitors to the site.
Optimized for both desktop and mobile visitors to your site.
Translation ready and RTL support available.
"

... and Scan WP's recommended WordPress theme is... Astra (Click to try)

"
Jevelin
One of the best AMP ready WordPress themes available, this is a theme that will have providing excellent user experiences regardless of the device they are using. When you start using the theme, you can use any of the excellent demo sites included. Customization of these is easy and you can be sure that your website will look aesthetically pleasing and load fast in just a few short minutes. The theme is also mobile-ready, so those who are on a mobile device will think the theme is well designed.
To help you create a fully functioning website, there are lots of elements you can add to any website page. All you need to do is to use the shortcode on the page you want to add the element.
The Jevelin development team have been careful to ensure that your website complies with all the laws of the world, including those of GDPR from the EU. You can also communicate with those across the world. Jevelin is translation ready and can support right-to-left languages.
Jevelin Highlights:
Optimized for search engines and is AMP ready, for better mobile user experiences.
Clean code, for better loading speed and search engine ranks.
Has been made translation ready and able to accommodate right to left languages.
Lots of demo sites you can use to help you get your site up and running quickly.
Chap - Modern AMP Ready Multi-Purpose Theme
This is a highly customizable, great looking AMP ready WordPress theme. It is highly suitable for a number of website types including a blog, landing pages, portfolios, businesses and eCommerce stores. There is a step-by-step wizard that can help you get your website up and running very quickly. You can also use one of the many demos available to get your website operational. All you have to do with a demo is change the text and images to make your website unique to you.
And to customize your website, you can use shortcodes or modern blocks to achieve the finish you want to.
There are lots of options for your new website. This includes, 10 different menu styles. You'll also see a remarkably better WooCommerce checkout with Chap. The theme certainly makes it easier for your customers to use and looks more impressive on the screen. Chap is also specifically designed to work with the AMP software, allowing you to see much improves search results, better traffic and better user engagement with your website.
Chap – Modern AMP Ready Multi-Purpose Theme Highlights:
A mobile friendly website that will use the AMP software to improve mobile user experiences and your site's ranking on search engines.
A stylish theme that will impress visitors. Use one of the demos, to get your site started in seconds.
Build a better shopping experience with an improved WooCommerce cart.
Excellent building tool for your website, no need to use a third party page builder.
Pure And Simple
Pure and Simple is a great responsive theme that is built for the serious blogger. It is packed with a lot of features while it maintains its original concept of being clean and simple in design. Its almost minimalist look, is aesthetically pleasing and will allow you to draw attention to the content you want them to look at.
Using the theme you get features like multiple styles for blogs, pages and posts plus you can use any colour you want. You can also combine this theme with Jetpack, to take advantage of all the features that the plugin has to offer.
Pure And Simple Highlights:
Lightweight, almost minimalist theme, that will load quickly on any device with the AMP software.
Aesthetically pleasing design that will impress guests to your website.
Perfect for the blogger with various blog styles to choose from.
A free theme, so perfect for those who are on a tight budget.
Page Speed & SEO
Page Speed & SEO is a superfast, fully responsive theme which is an excellent choice if you're on a budget. It is a free theme, that can be downloaded on WordPress.org. The clean design is great for those looking for a beautiful look website that will rank well on search engines.
The theme developers state that the aesthetically pleasing design will help to lower bounce rates, improve conversions and increase user time on your website.
Page Speed & SEO Highlights:
A fast loading WordPress theme.
Great for those on a tight budget.
Aesthetically pleasing so will impress guests with the look.
Fully responsive, so will look great on any device.
Divi
Divi is a widely used premium WordPress theme. It has numerous features that make it an excellent tool and choice for your website. If you create a great design, there is no reason why it can't be the start of a long and very successful online business.
Divi comes with a very powerful drag and drop builder that makes building a website easy. You don't need to know any code with this type of builder and because it is a more visual way of designing a website, you can almost see how the website will look without having to publish the page. If you're stuck on how to design your website, you can use any of the industry specific demos. You just need to select the demo that you want to use, upload it to your site and then customize it for your website.
There is a great active community of developers who are very good with Divi and can help you with any problem you might have. There is also the very interesting A/B testing feature in the theme. This allows you to test two options for a page design, see which converts more people, and then use the winning design element in the website.
Divi is fully compatible with numerous other premium and free plugins as well. Therefore, if there is a function missing from the theme that you need, you'll be sure that you can add it to your website at a later date. In addition, Divi has the ability to add pricing tables and other features that will help you sell to your audience. And this doesn't even mention that this theme is super-fast, so visitors will be able to download your site's content quickly and have a great experience.
Divi Highlights:
Coding is light-weight so your website will load fast on any device.
An all responsive theme, so it will look great on any device the website visitor is using.
The built-in Divi builder is the perfect drag and drop website page builder making building/customization of your website easy.
Lots of functions to help you convert customers.
Astra
Astra is a versatile premium theme that offers great speed and mobile experiences to visitors to your sites. It has a wide range of great features that make it super easy to customize, update and maintain. Even if you don't have that much experience with managing WordPress websites, you're going to find maintaining your website a piece of cake with this theme.
When you start to build your website, there are lots of demo sites you can utilize. These are full of sample pages, content and images to help you get your project off the ground. The demos are easy to upload to your site and it only takes a few clicks. Once uploaded, you can be sure that it takes just moments to edit your pages. Text is as simple as clicking on the area and re-writing the text. Changing images is just as easy. Customization is done through the superb editor, which eliminates the need for you to know any coding.
Astra is a light-weight for both desktop and mobile users. This makes it fast, helping your website visitors to see the all important pages on your website quickly, regardless of the device that they're using. This can also help you with your website's ranking.
Astra Highlights:
Optimized for search engines, so you can be found on Google and other search engines.
A great website customizer that will help you make your website perfect.
A vast array of demo sites that you can use to get your website project started.
Light-weight coding that will help it load quickly on all devices.
Final Word: The Top 10 AMP Ready WordPress Themes
When you want great results for your website, you should consider finding a theme that is AMP ready. Any of the ten AMP ready WordPress themes we've mentioned on this site will be great for getting the performance of your site perfect for mobile users. This will improve user experiences and the ROI of your website. Which theme will your choose?
Recap:
Save 4 Later
Email liked links to yourself