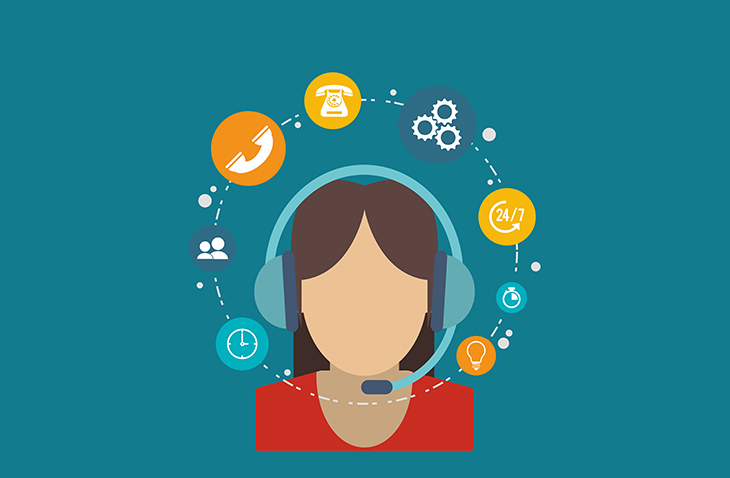 13 Contact Form 7 Addons
Last modified: December 3, 2018
If any of you reading this are at all familiar with WordPress than you probably already know about some of its very popular plugins and addons, such as WooCommerce, that are available to provide WordPress users with more of a variety of features and specific tools that they may need for their site. Today we are talking about Contact Form 7, which is a very popular plugin that most of you probably already know about, and some addons that are available for it. The Contact Form 7 plugin is a WordPress plugin that allows people to make forms that they can send out through email to the subscribers of their website. This will allow site users to better stay in touch and connected with their site's subscribers so they can do things like receive feedback about their site or keep people updated on new activity. While this sounds pretty specific there is actually even more you can do with the Contact Form 7 plugin by using one of these addons with it. So today we are discussing different Contact Form 7 addons that you can use with the plugin.
Contact Form 7 Addons for Even More Features and Tools
Now if you are using the Contact Form 7 plugin you are probably wondering why you would need an addon. Sometimes just because you are using a plugin doesn't mean it has all of the features you want it to. By adding one of these Contact Form 7 addons to your plugin you will have even more capabilities. Each of these addons in our list can do slightly different things so depending on what extra features you want will depend on which addon you should use. So do not waste anymore time, let's check out these addons back to back so you can see what they each have to offer you and your WP site.
Filter between free and paid
CFDB7-Database Plugin

We are getting our Contact Form 7 Addons list started with the free WordPress Contact Form 7 Addon called CFDB7. Now you are probably wondering what kind of addon this actually is. The CFDB7 is a plugin that is  a database addon it saves the Contact Form 7 submissions that your users have done to your WordPress database.
All you have to do is install the plugin and it will do this automatically, you can then export the data to a CSV file. This plugin is lightweight so it should not slow down your website when people are using it. The CFDB7 WP plugin is also user friendly, easy to use as well as easy to customize.
PayPal and Stripe Addon-WP Free Addon

The PayPal and Stripe Addon plugin will seamlessly integrate both payment gateways with the Contact Form 7 plugin. You will be able to give each contact form its own PayPal and Stripe settings. How it works is that "when a contact form is enabled with PayPal and the user submits the form it will send the email" but then it will automatically redirect it to PayPal. This works exactly the same way as when a form is enabled with Stripe, it is then automatically redirected to a Stripe payment page.
This plugin can work with the old Contact Form 7 interface as well as then new one. There is built in support for twenty five currencies so you can have people from all over the world make payments to you. And it can also support eighteen different languages which is  great for having access to a wider audience which can expand your business. This addon also has a pro version if you would like to pay for more features
More Features of the PayPal and Stripe Addon Are:
PayPal testing through SandBox
Choose a  cancel payment URL
Choose a successful payment URL
Set item: names, price, SKU/ID per contact form
Check out this video for more info about this addon.
Contact Form Submissions-Save Contact Form 7 Submissions Easily

This next plugin is a little similar to the first one of our Contact Form 7 Addons. The Contact Form Submissions addon will save all of the Contact Form 7 submissions that your users make so you can see them in the WP admin. This addon is super easy to install and no configuration is needed to get it started.
Each of the submission is stored in the database so you will be able to easily manage them using the default WordPress interface. You will be able to do things like filter through the submissions by using keywords or choosing individual contact forms or picking a date range. All of the submissions can also be exported in CSV format using the export button.
MailChimp Extension-MailChimp Integration

If you are at all familiar with WordPress than you have probably heard of the MailChimp plugin which allows you to stay in touch with the subscribers of your site through email. This plugin integrates MailChimp with Contact Form 7. How it works is that it will "automatically add form submissions to predetermined lists in MailChimp" by using its latest API.
This MailChimp extension is able to support multiple mailing lists and API keys. This extension is constantly being updated so you will maybe get more features as time goes on and you will not have to worry about having to remember to update it every so often.
More Features of the MailChimp Extension Addon Are:
You can use a different mailing list per contact form
Single opt-in, so no confirmation email will be sent to subscribers
Double opt-in, confirmation email will be sent to subscribers
Support for custom fields
Latest MailChimp API V3
Contact Form 7 Skins-Create Unique Contact Forms

We move on to number five of our Contact Form 7 Addons with the Contact Form 7 Skins. The Contact Form 7 Skins addon work within the regular Contact Form 7 interface which will make it much easier for normal WordPress users to create their own Contact Form 7 forms (without needing to have HTML and CSS skills).
This is a cool addon because it comes with a drag and drop Visual Editor to make customization much more simple and easier. It comes with a wide list of ready to use templates as well as a bunch of styles. Each of the templates a simple to follow guide that you can alter to meet your needs. This is a great choice for people that want something simple but that they can also use to build a more cutsomized form.
Conditional Fields-Create Conditional Fields in Forms
Next up we have the Contact Form 7 Conditional Fields addon. What this plugin is does is add conditional logic to Contact Form 7. If you choose to edit your Contact Form 7 form then you will see a tag called "Conditional Fields Group" which will allow everything you put between the start and end tag to be hidden by default.
Once you have added the fields group/s you will then click to save it and go to the tab that says Conditional Fields so you can make at least one condition that will make the group/s appear. With this addon you can also have groups nested in both the form and the email. And you will be able to choose to hide or show information in emails depending on which groups are visible.
Contact Form 7 Signature Addon-Users Can Write a Handwritten Signature
What the Contact Form 7 Signature Addon does is it will add a new field type to the Contact Form 7 plugin. This addon also has a very cool feature which will also allow users to add a handwritten signature to the message by using the signature pad. This plugin recently had an update and is now in its fourth version and there is now a huge technical refactoring of the plugin.
You can also now use the Base64 encoded inline images. Unfortunately the Contact Form 7 Signature Addon plugin can only work with the 4.6 version (or later) of Contact Form 7 so make sure you have a relatively new version otherwise you cannot use this addon. Also, the signature pad should be able to work on pretty much every modern web and mobile browsers such as IE9+.
Contact Form 7 Lead Info With Country-Find Country of Origin Through Form Submission
We move on to the next of our Contact Form 7 addons with the Contact Form 7 Lead Info With Country addon. This will give you the ability to track each user that fills out a form. In order to do this all you have to do is insert the tracking info shortcode into the message body of the contact form.  This addon is a more enhanced version of Contact Form 7 Leads Tracking which comes with translations and "the lookup of the country of the IP from which the form was sent".
With the Contact Form 7 Lead Info With Country addon you don't need to look up the IP address in order to find which country the form was sent from. Unfortunately, in order to see from which country a form came, you also need to have the GEOIP Detection plugin installed and enabled as well. With the Contact Form 7 Lead Info With Country addon you will get: form page URL, original referrer, landing page, user IP, country of the IP, and user/agent browser.
CF7 Customizer-Customize Your Contact Forms
The CF7 Customizer Contact Form 7 addon will allow you to style and customize the WordPress Contact Forms that you create for your site. It is an intuitive plugin that provides you with the ability to design you contact forms by using the WordPress live customizer in the front end. It is a simple four step process to get this plugin going to allow you to start designing you forms.
Once the plugin is installed and activated, you first choose to Add New Form and then save it. The second step is to copy the shortcode of the form you made and paste it into your contact page. The you will go to the contact page in the front end and open the Customizer from the admin bar. Lastly, open the CF7 Customizer panel and customize your contact forms. It is as simple as that. So if you are looking for an easy to use plugin for designing your contact forms then use the CF7 Customizer.
MailChimp for WordPress
And we have reached the tenth of our Contact Form 7 addons with the MailChimp For WordPress plugin. Now I know what you might be thinking "didn't we already discuss a MailChimp CF7 addon?" The anwser is yes we did but this is another one. This addon will allow you to not only grow your MailChimp list but also write better newsletters as well as create nice looking option forms or you can integrate with any existing form on your site.
This addon is pretty amazing because it has seamless integration with tons of other WordPress plugins such as: WooCommerce, BuddyPress, Ninja Forms, Gravity forms, Easy Digital Download, MemberPress, and many more. This addon has a premium version as well should you want to pay to upgrade and have more features available.
Success Page Directs-Redirect Your Users
The Success Page Directs Contact Form 7 addon with a very straightforward way to redirect visitors to things like success pages or thank you pages if their messages are successfully delivered. If the message isn't sent, or there is a problem with the form then the user will not be redirected. You will need to make sure that you have the 3.9 version or later of the Contact Form 7 plugin. So if you want an easy way to thank your customers for submitting their messages then just add this simple plugin to your contact form.
FYI – we have a previous post about CF7 thank you page redirects and how to create them without using a plugin, if you can handle some code, check it out.
Multi-Step Forms-Create Multi Step Forms

The Contact Form 7 Multi-Step Forms addon is designed for you to be able to create a contact form that can span across many pages and would then send an email with all the info that it collected. How it work is pretty simple and can be done in ten steps.
The first step is you create a page or post in your multistep form process, then you will create a Contact Form 7 form. Once this is done you will put your cursor at the end of the form. While on the Form tab of the form click on the Multistep button. A popup will then display and you will type in the current step and total steps in your multistep process. Once this is done you can either choose to put in a redirect URL or leave it blank then click Insert Tab. You will repeat this for every form in the multi step form process and then once you have finished them all you will send the email. There is a pro version of this addon available as well if you need more features.
Material Design-Better Design Your Contact Forms

And last but not least we have come to the thirteenth of our Contact Form 7 addons with the Material Design plugin. This plugin comes with tons of different shortcodes to make the customizing of your forms much easier. This plugin recently had an update and it is now in its second version and is better than ever.
With the Material Design addon you will be able to make your Contact Form 7 forms more interactive by making your "form fields react to user input more intuitively". The field labels will start as placeholders and then float up when you focus the field. Check boxes and radios will animate when they are clicked on and much more. There is a pro version as well if you want even more features.
Other Features of the Material Design Addon Are:
Recaptcha
Better browser support including all the modern browsers
New button variants
Custom CSS
Check out this video below for more info!
Final Thoughts
So now that you have seen all of your options are you interested in using a CF7 addon? As you can see there are a lot of choices and they all do kind of different things so figure out what extra features you would like to have and decide which of these plugins is the right choice for you and your website.
Save 4 Later
Email these links to yourself
Offers & Promos