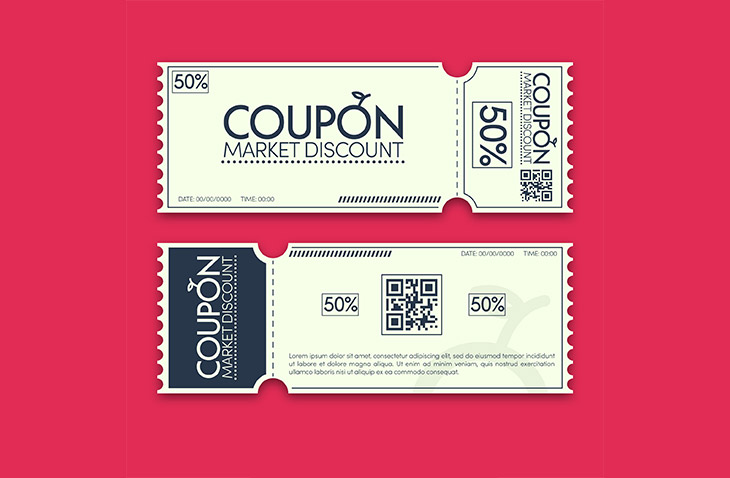 13 Best WooCommerce Coupon Code Plugins Compared - 2023
Last modified: June 18, 2022
Coupons are a major aspect of running an online business. Customers expect to have coupons applied to their shopping, whether it's for free delivery, a specific price reduction, or a percentage off their cart. Not being able to offer coupons can often lead to your business missing out on vital sales and revenues. That is why it's always important to install one of the WooCommerce Coupon Code plugins available.
What To Look For In The WooCommerce Coupon Code Plugins
When you're looking at the WooCommerce coupon code plugins there is a lot to consider. For one you need to make sure that it's compatible with your theme and other plugins on your site. You can't always find this information, so you might need to backup your website before with one of the best backup plugins available.
Another thing you need to look for is functionality. A plugin should be able to offer you lots of ways to offer discounts, including having a function that rejects coupons should the basket not qualify. You should also look for WooCommerce coupon code plugins that are easy to use for you and your audience. When it's too complicated, you might get people abandoning their basket and shopping elsewhere.
So, what are the best WooCommerce Coupon Code plugins? Here is our selection.
| # | Name | Image | |
| --- | --- | --- | --- |
| 1 | Smart Coupons | | More Info |
| 2 | WooCommerce Volume Discount Coupons | | More Info |
| 3 | WooCommerce Extended Coupon Features | | More Info |
| 4 | Coupon Creator | | More Info |
| 5 | Discount Rules for WooCommerce | | More Info |
| 6 | Multi Vendor Coupon Marketplace Plugin for WooCommerce | | More Info |
| 7 | WooCommerce MailChimp Newsletter Discount | | More Info |
| 8 | Every Order Coupon for WooCommerce | | Not Available |
| 9 | Coupon Wheel For WooCommerce and WordPress | | More Info |
| 10 | Exit Coupon - Wordpress Plugin | | More Info |
| 11 | BlackFriday Coupon - Wordpress Plugin | | More Info |
| 12 | Coupon Pro: WordPress Coupon & Deals Plugin | | More Info |
| 13 | Coupon Referral Program | | More Info |
Show More
* This button will show the rest of the post and open up an offer from a vendor
Filter between free and paid
Smart Coupons
Smart Coupons makes it easy to create, distribute and manage coupons, credits and gift certificates. The system can handle bulk coupon generation that can be exported to a CSV folder to be shared with partners across the net. Alternatively, you can create coupons by importing details via CSV. You can also create coupons based on purchases, to help with upsells and repeat sales.
The coupon designing is beautifully done and really does attract the visitors eye. You can embed designs directly into your pages/posts with a simple to use shortcode. And when you want to integrate your coupons with email campaigns, a simple URL is all you need to share.
The flexibility of the plugin is great and there is a real benefit of using it. However, it is one of the more expensive options on this list.
Smart Coupons Highlights:
Versatile and flexible plugin for offering coupons to customers.
Can be used with numerous other coupon plugins.
Easy to use.
Is rather expensive, even for a one-site license.
WooCommerce Volume Discount Coupons
Extending WooCommerce functionality with this plugin is easy. It provides several ways in which you can offer discounts to website visitors. Firstly, you can have automatic discounts applied when customers meet specific criteria. This could be based on the number of products in their cart. Of course this does little for customers if they don't know about the volume based discount, which is why you can display discount notifications directly on the product page.
In addition to this, you can create coupon codes for the audiences to input themselves.
And to make sure that everything looks aesthetically pleasing to audiences, you can use a new shortcode that renders coupons in a beautiful, stylish manner that will impress.
WooCommerce Volume Discount Coupons Highlights:
Allow customers to type in discount codes.
Automatically apply discount codes at the checkout.
Display the availability of discount codes in an aesthetically pleasing way.
Can apply discounts based on number of products inside the cart.
WooCommerce Extended Coupon Features
This is a free version of the WooCommerce Extended Coupon features plugin. It is highly versatile and perfect for any business on a tight budget. You can restrict coupons by shipping or payment methods and by the number/combination of products in the basket.
While it has limited functionality compared to other plugins, it does allow you to get some great coupon features. You can set coupons to be applied via URLs. These can be inserted into email marketing campaigns or on social media.
WooCommerce Extended Coupon Features Highlights:
Add coupon codes for users to manually enter on your website.
A free plugin to help you expand the functionality of your WooCommerce website.
Get coupon codes applied via URLs.
Restrict the use of coupon codes based on numerous functions.
Coupon Creator
This simple plugin allows you to create coupons and display them on your website. You can display single coupons on your website or create a loop of coupons with other options to align them or order them.
Coupon Creator Highlights:
Simple, easy to use plugin.
Free plugin with optional pro upgrade.
Display numerous coupons in a loop.
Limited functionality, but powerful options.
Discount Rules for WooCommerce
Discounts are a proven sales booster. Create a multitude of discounts and dynamic pricing in your WooCommerce store & boost sales with Discount rules for WooCommerce. Despite the powerful features, you don't need any coding knowledge to access & use the plugin. The plugin is very user-friendly and you can launch your discount campaign within minutes. 
You can create bulk discounts, storewide global discounts, BOGO discounts, user-role based discounts, product-specific discounts, first-order discount, coupon activated discounts & lots more using the Discount Rules for WooCommerce plugin. 
What makes this plugin the most preferred discount plugin for WooCommerce is the supreme customer support they offer. Get professional assistance right away & launch your discount campaign within minutes & skyrocket your sales. 
Discount Rules for WooCommerce Features
Supreme customer support 
Offer multiple rewards based on various conditions & rules
Display on-sale badge, discount table & price strikeout  
Show promotion messages on cart & product pages 
WPML compatibility 
Display discount bar on cart page
Multi Vendor Coupon Marketplace Plugin for WooCommerce
For those that operate a website with multiple vendors, this is a great option to minimize the work for you in allowing sellers to operate coupons on your site. This website allows you to give that power to the vendor. They can create, distribute and manage coupons all in their dashboard, cutting out work for you while also improving your revenues from attracting more people to convert into customers.
The coupons aren't applied to products from other sellers on your site. And the seller can determine the number of people who can use the coupon, and other aspects of the use of the coupon, including the value of goods that have to be in the cart before the coupon can be applied.
Customers and vendors on your website will really appreciate this product. It could also be used, in theory, on any site that sells products. Though there are other plugins that also do the same job.
Multi Vendor Coupon Marketplace Plugin for WooCommerce Highlights:
Great for use on sites that have multiple vendors.
Vendors can control use of coupons from their own dashboard.
Increase revenues from your multi-vendor website without increasing workload.
Controls in place to prevent coupons being misused.
"

... and Scan WP's recommended web hosting company is... Cloudways (Click for special deal)

"
WooCommerce MailChimp Newsletter Discount
WooCommerce MailChimp Newsletter Discount is a great plugin that helps you increase your email subscribers and your online store sales. The plugin is very easy to set up. Using this plugin, you can create attractive opt-in newsletter forms and offer discount coupons to subscribers automatically on your e-commerce site. Once the visitor has signed up, their email address will be automatically synchronized to your MailChimp account.
You'll get total control of your discount coupon using this plugin. You can choose from three different discount types, discount value, and code prefix and suffix. You can also choose to display or hide your popup form on the product pages, the categories you want. Admin can choose to show the popup wherever he wants to. And they can also enable the Double Opt-in feature to check whether a subscription is real or a bot. You get some features, such as desktop notifications, when someone subscribes to your newsletter. There are more features you can find on the plugin page.
Customers from many e-commerce stores are taking advantage of this plugin.
WooCommerce MailChimp Newsletter Discount Features:
Easily setup MailChimp Campaigns just by enter your MailChimp API Key
Options to show subscribe form in the popup and simple form
Exit intent option available for the popup
Option available to use discount feature or make this as normal signups for the user
Dynamic signup source option available. From where you can easily set from which page or site the user has made subscribed.
Every Order Coupon for WooCommerce
This coupon code generator is great if you want to create a lot of returning customers. This is important because returning customers are cheaper to acquire than new customers, so profits per sale can increase significantly.
What this coupon code generator does, is that every time a customer makes an order they will be sent a coupon for their next order. This motivates them to reorder from you again in the future. To make it simpler for the user, the code can be applied directly into the checkout by entering the code or through a URL from the email.
The codes are sent to the customer via email almost directly after their first purchase. Reminder emails can also be configured if you need it. If the customer loses their code, they can check in their account on past and unused codes and apply one through their purchase.
Every Order Coupon for WooCommerce Highlights:
A cost effective way to keep customers coming back to your website.
Automatically generated and distributed to customers.
Customers can check to see if they have any previous codes they haven't used.
Codes can be manually entered or applied directly via email URLs.
Coupon Wheel For WooCommerce and WordPress
We all know the benefits of gamification, customers love the interaction and it can help to generate email leads, add urgency to purchases and retain visitors to your website more. That is why this coupon generating plugin is so interesting. It allows you to get customers to compete for a chance to win a coupon via a wheel of fortune game.
Customers get one chance to spin the fortune wheel to win a prize (or lose). If they are a winner, the plugin will automatically generate a WooCommerce coupon code. This code can be displayed on the screen, in an email or sent via mail. You can also restrict the timing for the use of the coupon and display the urgency timer countdown.
This plugin also helps with building email marketing lists. You can collect names and email addresses for ease and it can integrate with MailChimp easily.
The plugin is lightweight, so it won't slow down your website.
Coupon Wheel For WooCommerce and WordPress Highlights:
Lightweight plugin that allows you to add gamification to your website.
Automatically creates WooCommerce coupons for your customers to use.
Lots of unique designs that can match your website's branding.
Have a countdown timer so that users know there is a limited time frame to use rewards they've collected.
Exit Coupon - Wordpress Plugin
When are you most likely going to need a coupon? Probably when someone is about to exit your website. This is the time when customers have made a decision not to buy from you. There are many reasons why someone might not want to convert on your website; however, cost is one of the major elements. When customers see discount codes on the exit, it is often the time when they can change their minds and consider completing their purchasing.
This is where Exit Coupon can help you. It is a plugin that will improve conversion rates by offering customers a discount code as they are exiting your website. You have to create the coupon through the normal WordPress features, but when a customer intends to exit, the system picks this up and displays a popup with that coupon. The visitor can then click on a button to save that coupon to their clipboard for use on the checkout or cart page.
This plugin works well on desktop and mobile and you can decide whether you want the coupons running on both or just one version. You can also customize the modal popup so it matches your branding more carefully. The customization include header text, color, size and the background of the popup.
Exit Coupon – WordPress Plugin Highlights:
Show a coupon code to those who are close to exiting your website to retain their custom.
Customers can save code directly to their clipboard to make it easier for them to use.
Create the codes yourself and put in specific rules for their their use.
Easy to use and customize.
BlackFriday Coupon - Wordpress Plugin
Lets be honest, not all businesses want to have coupons available all the time. Sometimes you want to restrict the use of coupons to specific periods of the year/season. That is the basis of BlackFriday Coupon, restricting the use of coupons to specific days. Technically, the program isn't that specific. You can turn any day, or all days, into Black Friday if you want, but the general use is as if you're running a deal on a specific day.
You can display a modal window with your coupon to users whenever the website loads, when the user scrolls or before they exit. It is simple to use and can help to increase conversions on your website without too much hard work.
However, there are limited functions beyond these simple functions and that is maybe why this plugin should only be considered for those who want a simple plugin. There are some great customization options that allow you to change a lot of the modal popup so it can closely match your brand.
BlackFriday Coupon – WordPress Plugin Highlights:
Customize your modal popup so it closely matches your brand.
Can display on three actions: website loading, website scrolling and exit intent.
Easy to use and install.
Can restrict the use so it is only available on particular day or use over a wider range of days to improve conversion rates.
Coupon Pro: WordPress Coupon & Deals Plugin
This is one of the most versatile coupon deals for WooCommerce available. It allows you to add and manage coupons to your site very easily. It also allows you to add affiliate links to your site if you operate an affiliate marketing website. What makes this coupon plugin very powerful is that you can geo-target coupons to specific audiences so the right customers get the right deals.
The way that the coupons displayed will match your current theme, so even if you make a change, the coupon display will still integrate well into the overall design of your website. The designs for all the elements can also be customized for your own preferences. There are unlimited color choices, so it isn't hard to get the coupon display to match your branding.
You can showcase pricing and discounts on products easily, for transparency.
Coupon Pro: WordPress Coupon & Deals Plugin Highlights:
Very responsive design for displaying of coupon codes for your website.
Works well with affiliate links and coupons.
Can cloak affiliate links for cleaner looking URLs.
Can have custom meta boxes for coupons.
Coupon Referral Program
Getting new customers can be a challenge in such a busy world. However, one way to ensure that you're marketing to a wide audience is by utilizing word of mouth marketing. This is where your current customers recommend your business. And a great way to encourage this is to have a coupon referral program. This is where when a friend of a customer makes a purchase with a code, the referrer and the new customer get a discount.
This in effect allows you to market to new audiences with the recommendations from people they trust. This helps to increase the engagement with your brand and improves conversions.
Customers can share referral codes via email or on social media. If they share on social media, they can potentially earn more of a discount and you can earn a greater number of customers. It's just like affiliate marketing.
To help market your referral program, there are animations and customizations that can make it standout and engage with audiences on your website. Really announce your new referral program as well, with a great popup for audiences. This can be displayed after they've placed an order, right when they're thinking about leaving your site but about how easy it was to purchase from you.
You can also apply rules to the referral coupons by saying whether they can be used in conjunction with other coupons, the type of coupon, length of code, expiration date and you can add a prefix to all coupons.
Coupon Referral Program Highlights:
Offer a percentage off or a fixed amount when customers refer a friend to your site.
Ensure people know about your referral program with animations and popup window.
Easy to use and low cost marketing option.
Bring in new customers through the use of word of mouth marketing.
Final Word: The Top WooCommerce Coupon Code Plugins
When it comes to the top WooCommerce Coupon code plugins, there are lots of options with a vast array of functions and abilities. You need to decide what is best for your site and your goals. Each one of the plugins mentioned above are great in their own right, but only a select few will be suitable for your website. Which one will you choose?
Recap:
Save 4 Later
Email liked links to yourself