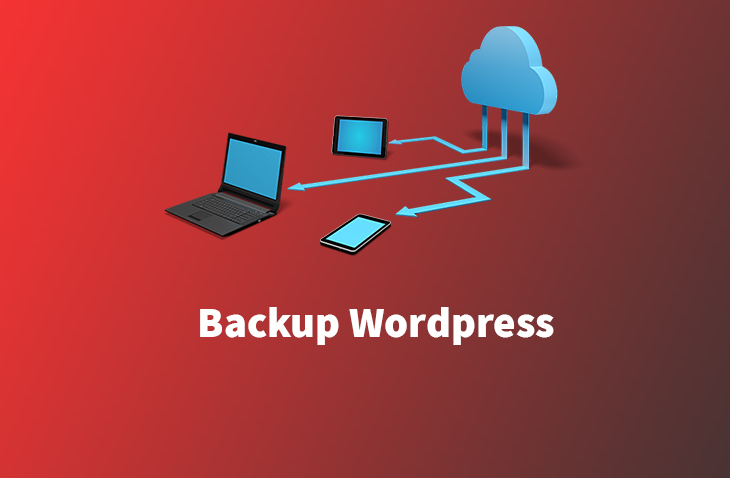 Top 5 WordPress Backup Plugins – Compared - 2023
Last modified: January 3, 2021
After all your hard work designing and building a WordPress website from scratch, doing marketing, getting clients and growing your business, one of the most important things you should do (way before anything else) is create backups. It's true that most WordPress hosting companies have regular backups, however it's a bad idea to rely solely on your hosting provider to create backups. The best thing you can do is have your own backups for each site you run. The hosting backups should be your last resort.
Main Reasons to Use a WordPress Backup Plugin
Moving to a new web host
Site crashed after a code change and you have no idea how to get it back online
Site hacked
Your site has malaware
A file was accidentally deleted
This post goes through some of the top WordPress backup plugins you can use for the task at hand.
| # | Name | Image | |
| --- | --- | --- | --- |
| 1 | BackupBuddy | | More Info |
| 2 | UpdraftPlus WordPress Backup Plugin | | More Info |
| 3 | Duplicator – WordPress Migration Plugin | | More Info |
| 4 | BackWPup – WordPress Backup Plugin | | More Info |
| 5 | BlogVault – WordPress Backup Plugin | | More Info |
Show More
* This button will show the rest of the post and open up an offer from a vendor
Filter between free and paid
BackupBuddy
BackupBuddy is probably the most popular WordPress backup plugin and for good reason. BackupBuddy backs up every aspect of WordPress, such as:
pages
posts
widgets
comments
theme files
plugin files
theme and plugin settings
wordpress settings
entire database
wordpress core files
users
media uploads
custom post types
categories & tags
menus
With BackupBuddy you can schedule a complete automatic WordPress backup, you can choose either daily, weekly or monthly (depending on how often you update your site). When scheduling automatic WordPress backups, you can save the backups in an external server or cloud such as:
Amazon S3
Dropbox
Google Drive
Rackspace Cloud
FTP or sFTP to a different hosting provider you work with
BackupBuddy Stash
Email to yourself
BackupBuddy WordPress Migrate
BackupBuddy has a built-in WordPress migration tool. If you need to move your WordPress site to a new host or need to move your local website to a live server – BackupBuddy has a built-in tool for that which will even search and replace all the static domain names and replace them with the new ones, change the database connection information and more.
BackupBuddy Extra Features
Exclude files and database tables – if there is some reason to exclude, it's possible
WordPress Malaware Scan – BackupBuddy adds a free malaware scan as part of the backup feature
Server tools – scans your server settings and looks for problematic settings that can harm your site
Serialized data – move serialized data to your backup
Text replacement – created a search and replace to change any string you need to be changed (great for migration)
Interactive site directory map – check out what parts of your site take up the most space and resources
Database scan & repair – scans and repairs some common issues that can occur on your databse
The price for using BackupBuddy starts at $80 (per year) for use on 1 site and goes up depending on how many sites you need to back up.
UpdraftPlus WordPress Backup Plugin
Unlike the previous plugin, this is a completely free WordPress backup plugin which has a premium version. UpdraftPlus is the highest rated free WordPress backup plugin. UpdraftPlus has over 1 million downloads on the WordPress repository with a 5 star rating.
Just like the above option, UpdraftPlus can schedule updates that will be saved on external servers or clouds, such as:
Dropbox
Google Drive
Amazon S3 (or compatible)
Rackspace Cloud
DreamObjects
FTP
Openstack Swift
Updraft Vault
email
The premium version also backs up to Microsoft OneDrive, Microsoft Azure, Google Cloud Storage, SFTP, SCP, and WebDAV. If those are a must, you should opt for the premium version.
Here are some features that according to the developers, set them apart from the competition:
Restores, as well as backing up (unlike some other WordPress backup plugins out there)
Backs up to more cloud options than any others
Allows you to set schedule backups
Works faster but uses up fewer server resources
Has been used on over 1 million WordPress websites and tested on literally any scenario
Duplicator – WordPress Migration Plugin
Duplicator is one of the favorite WordPress backup plugins that all the top WordPress developers use. Just like UpdraftPlus, Duplicator has over 1 million downloads on the free repository.
Duplicator is a great tool for manually backing up your site (no schedule available) in order to migrate or just to have a backup on your computer.
If you want to take your backups to the next level, you can upgrade to Duplicator pro and get the following additional features:
Scheduled backups
Cloud Storage to Dropbox, Google Drive, Amazon S3 and FTP
Multi-threaded – great for large websites
Migrate a multisite in 1 shot
Create a new user in the installer
Connect to cPanel from the installer
Email notifications
BackWPup – WordPress Backup Plugin
Backup your entire WordPress website and push to an external backup service such as:
FTP
Dropbox
S3 services
Microsoft Azure
RackSpaceCloud
SugarSync
The pro version can upload to:
Amazon Glacier
Google Drive
BlogVault – WordPress Backup Plugin
BlogVault is not one of the most known WordPress backup plugins, with that said, it gives the impression of a really serious backup plugin, so we decided to add it as our 5th recommendation.
BlogVault focuses on backing up your WordPress website in the best way possible, testing and restoring backups, as well as quick migration to another server and making the whole process really easy.
Features of BlogVault :
Automatic setup and installation –  it's super easy to create an account on BlogVault for performing backup and restore actions.
Complete, incremental and regular backups – BlogVault backs up your website every 4 hours. Once your entire website is backed up, the subsequent back ups are the only changes made.
Off-site backup – like some others, here too you can backup your site on several external services
Test restore –  a very interesting feature here is testing the backup before you actually publish it.
Backup history – keep track of all your backups with BlogVault
Migrate website –  One click Migrations made easy
Select security fixes – BlogVault also ensures your website's security besides doing regular backups
Final Thoughts
These 5 plugins are no doubt the top 5 WordPress backup plugins that you can find. Each WordPress site has its own needs and not all sites were built equally. Sometimes you can use 1 plugin for migrating your website to a new server (like Duplicator) and for backing up on a schedule you might use a different plugin such as  UpdraftPlus. No matter what you do, it's important to store your backups on an external server. If you are a web developer, you might be working with several hosting companies, so it would be easy for you to FTP to a different server. If not, it's worth a few $ to keep your website safe and up to date.
Recap:
Save 4 Later
Email liked links to yourself