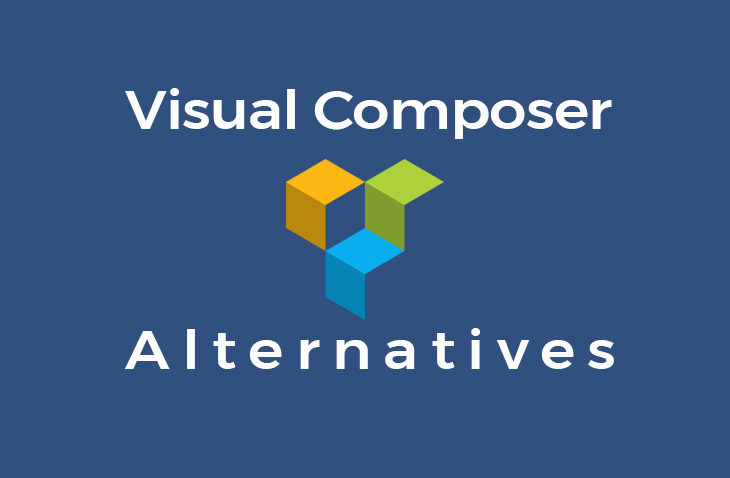 12 Visual Composer Alternatives Compared - 2021
Last modified: January 3, 2021
If you are reading this post then you have probably already begun the process of building your own WP site but are looking for a page builder to really get things going. You have probably heard about the Visual Composer page builder (otherwise known as WP Bakery) but maybe you are looking for something a little different. And now that you have found your perfect WP theme you have got to find a page builder. Even though your theme comes with some great features you probably need more help to actually build and customize your website so you can bring your vision to life. Which is why we have created this list of Visual Composer alternatives. These page builders can all give you the tools needed to build a site but they do differ from one another. Having a page builder makes the process of building a site much easier and more manageable, especially if you don't have any developer, design or coding skills.
Visual Composer Alternatives, Which is Right for You?
To answer that question you will have to dig down deep inside your thoughts to figure out what kinds of tools you think you will need to create your dream site and whichever page builder can provide you with what you need is the one to go with. There are a few overlapping features with these Visual Composer alternatives but ultimately each one is different from the rest and therefore there will be one that will be the best choice for your site. Some of these are a little more intense and jam packed than others which may be what you want or it may be too much, it's all up to you. So let's get moving and figure out which choice is the best one for you.
Filter between free and paid
Thrive Architect-Drag and Drop Page Builder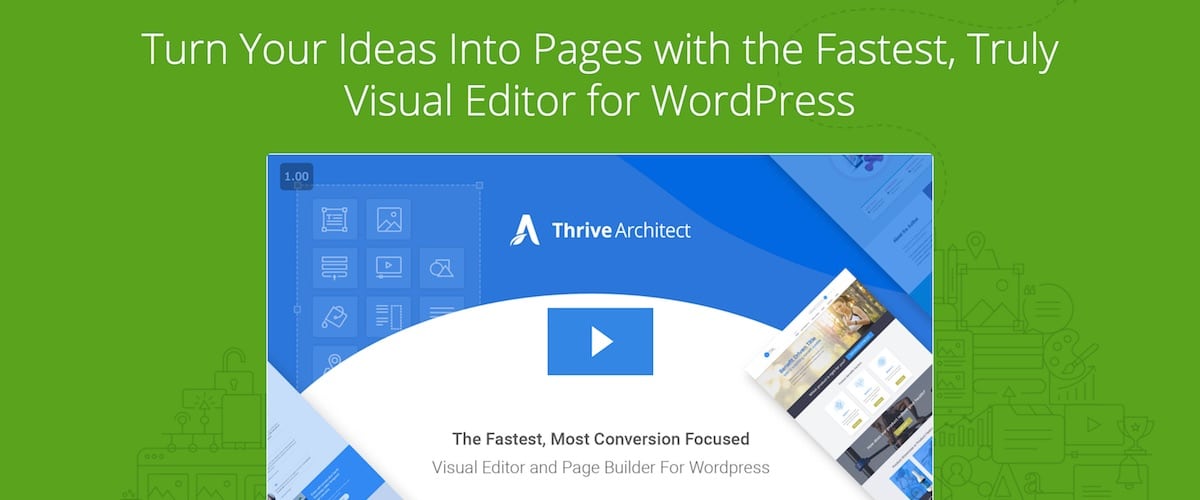 And we are getting our Visual Composer Alternatives list started with the Thrive Themes' Thrive Architect. Thrive Architect is a visual page builder that will allow anyone to make stunning web pages in a snap. The people behind this page builder know how busy you are so they have designed it so you can "build at the speed of thought".
There is drag and drop editing which means that all you have to do to create your pages is simply drag items around and drop them wherever you want them to go. There are pre-built conversion elements as well so you will be able to grow your business. What this does is it replaces the need for dozens of plugins as it includes things such as: testimonials, customizable buttons, countdown timers, ad lead generation forms. It also has landing page templates that are conversion focused to help bring in more users.
More Features of Thrive Architect Are:
Ultra flexible column layouts
Total font customization
Preview your pages on different screen sizes
Front editing
Beaver Builder-WordPress Page Builder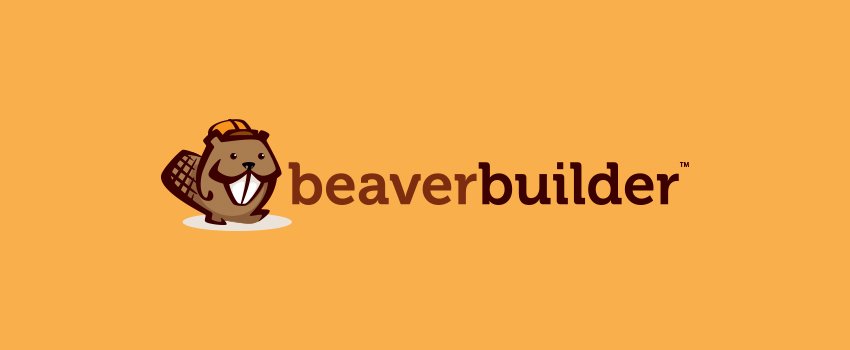 Next up we have a slightly more popular WordPress page builder which you may have heard of if you are familiar with WordPress and other similar things. The Beaver Builder is a flexible page builder and it has a free version (the lite) and a paid version if you want more features. This page builder also has the drag and drop function to give you full control over your website.
You work on the front end with Beaver Builder and you will be able to see your edits in real time as you make them. It is search engine optimized to help draw more attention to your site. The layout of this page builder is also responsive so it will always work great from large screens to small ones. There is support for WooCommerce as well should you want to or need to have some sort of online shop or retail aspect on your site.
Other Features of Beaver Builder Include:
Photo, color, and video row backgrounds
Translation ready
Lightweight and semantic markup for maximum performance
Various content modules
WordPress widgets and shortcodes
SiteOrigin-WP Responsive Page Builder

Next up is another free WP page builder, the SiteOrigin Page Builder. According to WordPress.org, this is the "most popular page creation plugin for WordPress" so you know you will be in good hands with this one. This page builder will allow you to create responsive column based content so it will work even on tiny mobile screens. SiteOrigin can work with any WordPress themes so there are no limitations when choosing which them to use when making your site.
It also works with standard WordPress widgets so you can incorporate as many as you like on your WordPress site. SiteOrigin has a drag and drop interface as well so you do not need any coding knowledge to create your site. The SiteOrigin Page Builder is also available in 17 different languages so if you are not comfortable with English you can have other language options for using this page builder.
More Features of SiteOrigin Are:
SiteOrigin widgets bundle
History Browser
Live editing
Elementor-Free Page Builder

The Elementor WordPress page builder is one of the more powerful page builder choices currently available. There is an: instant drag and drop page builder, instant live edit, and instant page load. It is also super quick so working with Elementor is a very smooth and pleasant experience. Elementor has live design as well as inline editing so you can see your changes and edits as you make them in real time. It also allows your site to be responsive so it can always format to fit any size device. There is also a paid Elementor Pro version should you want to have more features and tools to use to create your WordPress site. And it has WooCommerce so you can have an online shop as well.
Other Features of the Elementor Page Builder Are:
More than 100 full page WordPress templates
Hover effects
Blog post layout widget
Background overlays
Image and video sliders
And for more info on Elementor check out this video
MotoPress-Content Editor and Page Builder

We have come to the fifth of our Visual Composer alternatives with the WordPress MotoPress Content Editor page builder.  What the MotoPress page builder does it enhances he standard WordPress editor and allows you to create your site completely visually. Your site's pages will be responsive so they will be able to format to fit any size screen no matter how big or small.
MotoPress can also work with any WordPress themes so if you have already found the perfect theme to use to start your site you don't have to worry about it not being compatible with MotoPress. It is also a great page builder option for both novice website builders and professional designers since it is simple to use but incredibly powerful.
Other Features of the WP MotoPress Page Builder Are:
Social share buttons
Works with WPML for your translating needs
Multisite compatible
Support for Google fonts
Widgets area
Divi Builder-Powerful Page Builder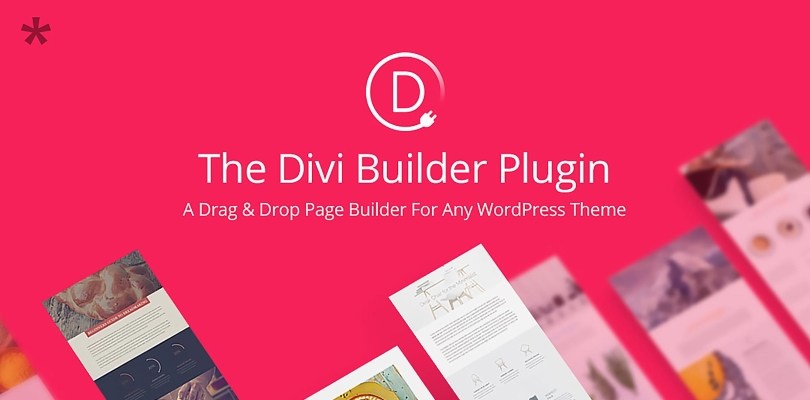 Next up we have the very popular Divi Builder. This page builder from Elegant Themes is super powerful and is known to be the "most advanced builder plugin on the market". For those of you familiar with WordPress themes you probably have heard of the Divi theme, even though these two are related, the Divi page builder can work with any WordPress theme.
Divi builder has a powerful drag and drop page building tool so getting your site to look just right with all of your specifications will be easy. If you are feeling adventurous and have some coding skills, this page builder can even support custom CSS for even more extreme customization.
More Features of the Divi Builder Are:
Duplicate any element you want
46 content modules
Save items with selective sync
Export and import library data into any site
WR Page Builder-Free WP Page Builder
We move on to the WR page builder which is similar to our other WordPress page builders as it also allows you to build your dream website without needing to have any coding skills. The WR page builder has a visual drag and drop feature for super easy website building, customizing and maintaining since all you have to do is drag items around the page and drop them wherever you want.
It can be used for both posts as well as pages and can help you build an online shop as well. This Visual Composer alternative is also fully responsive so your site will look great from desktop to mobile and every device in between. There is a live preview so you can see your changes and edits as they are happening without first needing to save them.
Other Features of the WR Page Builder Are:
Various page elements
Built in shortcodes
Widget support
Powerful layout
Live Composer-Drag and Drop Editing Page Builder

The Live Composer is yet another free WordPress page builder that you can use as an alternative to the Visual Composer to help you build your WP site. There is a front end drag and drop interface so you can build your pages visually and make a great website even without needing to know any coding.
Live Composer's design is also responsive so no matter what device your site visitors are using to access your content it will always look great. This page builder comes with two themes to help you start building your site and there is also WooCommerce integration that you can purchase if you plan to have a retail section on your website. You can not only create an amazing website with Live Composer but also a landing page or portfolio as well.
Other Features of the Live Composer Are:
Export and import sections
100% open source page builder
Can work with contact form page builders
Oxygen-WordPress Site Builder
We now have the Oxygen site builder which is pretty different from the other page builders we have already mentioned. What makes Oxygen so special is that it is a complete site builder and actually replaces your entire WP theme. There are no other options that are comparable to Oxygen the only thing that comes close is coding a site yourself form scratch but the good thing about Oxygen is that even those of you who are slightly tech challenged can still use it.
Oxygen also has a Pro version that you do have to pay for but there is a free trial to test it out. The Oxygen Pro comes with more features and is powered by WPSandBox.io. Some of the features that you will get with the pro version are: access to the library of pre designed site elements, embed shortcodes anywhere, multilingual with WPML, and more.
For more info on Oxygen check out this video!
Brizy-Fast and Easy Page Builder

And number ten of our Visual Composer Alternatives is the Brizy page builder which is a relatively new WordPress page builder. Brizy, like many of our other choices, has a drag and drop interface that allows you to design and build your perfect WordPress site visually without needing design, coding or developer skills.
Brizy has an interesting feature called the Mobile View Mode and what this does is it allows you to switch to this mode and you will be able to make edits and changes specifically for the type of device you want so your page can be designed better for smaller screens. There is another interesting feature with this page builder called Global Styling, which allows you to change all of the similar colors on your page with just one click.
Other Features of Brizy Are:
More than 4000 icons
Cloud auto save
Over 150 pre-made blocks
Smart text editor
Page Builder Sandwich- Create on the Front End

We move on to an alternative with a yummy name, the Page Builder Sandwich. This is a great page builder option for those of you who are new to creating and managing their own WP websites. This page builder mostly relies on front end visuals which will help you to clearly see what you are doing and how your changes will look when you are finished making them.
Since it works on the front end that means you won't have to work in the back end which means you don't need know any code to use this page builder to your full advantage. There are drag and drop elements which means you can literally just move things around and drop them where you want. There are also several different design tools such as: Carousels, video background, countdown, tables, and more.
Other Features of the Page Builder Sandwich Are:
More than 1700 vector icons
Customized Google maps
Add your own CSS classes and IDs
Different styling options for buttons
You can upgrade to the paid version of this page builder should you need or want more tools and features.
Themify Builder-Free Page Builder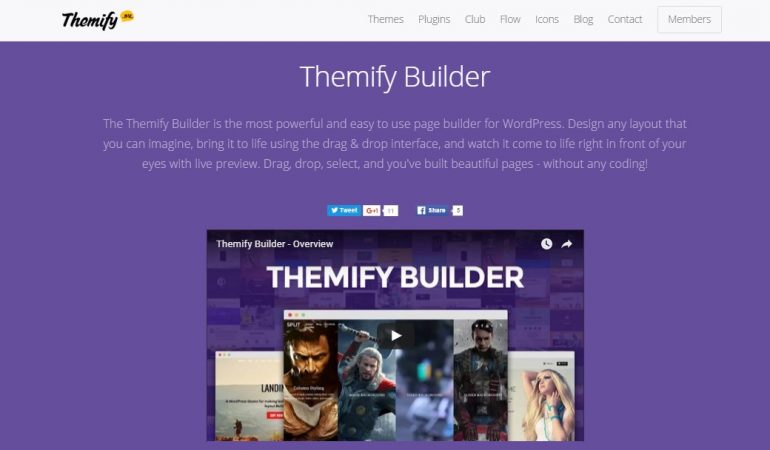 And last but not least of our Visual Composer alternatives is the Themify Builder. This intuitive page builder is known to be "the most powerful and intuitive page designer and builder for WordPress". It has drag and drop capabilities along with live preview, so all you have to do is literally drag your items around the page and drop them wherever you want, then you can automatically see what the results will look like.
The Themify Builder is search engine optimized friendly so your site will show up higher in relevant online search result rankings to draw in more people to your site. It is also translatable so people from all over the world will be able to read and understand your site which will widen your user audience.
Other Features of the WordPress Themify Builder Include:
Support for multi site networks
It comes with its own cache system
Tons of extendable addons
Works with major plugins like: WooCommere, Jetpack, Contact Form 7, MailChimp, Yoast and others
Final Thoughts
Now that you have seen many different Visual Composer alternatives have you figured out which one is right for you? They will all help you build your site but some are a bit more jam packed with tools than others. If you are a beginner certain ones may be better suited for you and vise versa. So think about how you want to create your site and decide which alternative is best for you.
Save 4 Later
Email liked links to yourself