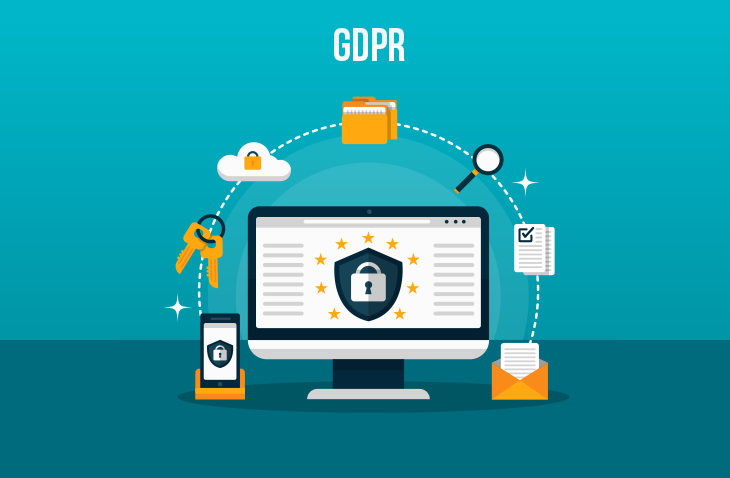 GDPR Compliant WordPress Themes
Last modified: January 13, 2020
Even if you aren't too familiar with the rules and legality of the online world you still may have heard of GDPR in Spring 2018 and what it means for the web. Let's start at the beginning with the meaning of these four letters. GDPR stands for General Data Protection Regulation and it has become a very important thing in the online universe. The reason why this was such a big deal and caused a lot of stress for people with websites is because GDPR was replacing a law that was already in place and now people had to be up to date with the new laws that were effective in Spring 2018. Even though GDPR is EU specific, really anyone with a website needs to have their site and content up to date with the new GDPR rules and regulations. And I know this seems incredibly overwhelming for those of you that are new to having your own site but that is why you have come to this articles, so you can find one of these GDPR compliant WordPress themes to be you new site's theme.
GDPR Compliant WordPress Themes – Which Should You Choose?
Well that is really up to you. There are not specific types of themes that are GDPR compliant. Many themes that cater to a variety of different kinds of businesses are GDPR compliant. So it doesn't matter if you are in medicine, or human resources, or have your own cafe, or just want to start your own website or blog, there will be a GDPR compliant WordPress theme out there for you to use. So don't stress out. We have even made your job a little easier by compiling this list of 25 best GDPR compliant WordPress themes so you can see comparisons of all of your options back to back. FYI – there are also many WordPress GDPR plugins you can choose to help your theme be GDPR compliant.
| # | Name | Image | |
| --- | --- | --- | --- |
| 1 | Lymcoin | | More Info |
| 2 | LeGrand | | More Info |
| 3 | Car Parts & Auto Services | | More Info |
| 4 | Dr. Patterson | | More Info |
| 5 | Jacqueline | | More Info |
| 6 | MaxiNet | | More Info |
| 7 | Alliance | | More Info |
| 8 | WealthCo | | More Info |
| 9 | ProDent | | More Info |
| 10 | Deviox | | More Info |
| 11 | Consultor | | More Info |
| 12 | Drone | | More Info |
| 13 | Laon | | More Info |
| 14 | Buzzblog | | More Info |
| 15 | Legal Stone | | More Info |
| 16 | Singara | | More Info |
| 17 | WorkScout | | More Info |
| 18 | Uncode | | More Info |
| 19 | CheerUp | | More Info |
| 20 | JNews | | More Info |
| 21 | Job Board | | More Info |
| 22 | RC | | More Info |
| 23 | Wyzi | | More Info |
| 24 | Soprano | | More Info |
| 25 | Wedding Planner | | More Info |
Show More
* This button will show the rest of the post and open up an offer from a vendor
Save 4 Later
Email liked links to yourself