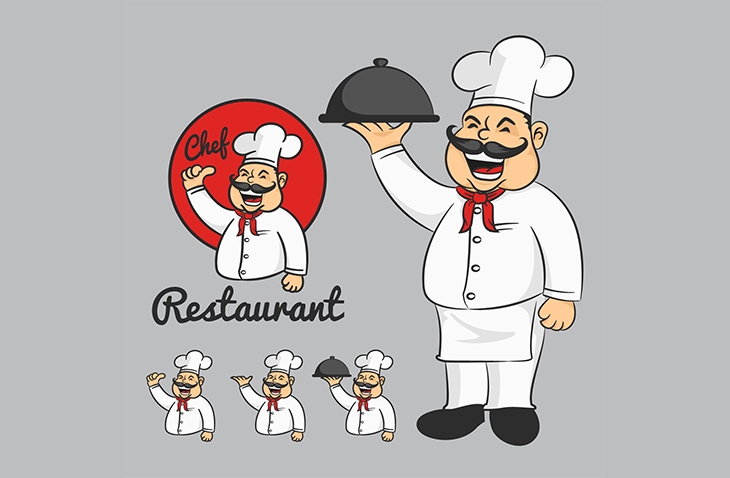 12 Chef WordPress Themes Compared - 2020
Last modified: January 13, 2020
Being a chef is a tough job. It can be long hours, stressful, and demanding, but you power through and persevere because you love it and food is your passion. Creating a website either for yourself or whatever kind of food establishment you own can be both good for business and good for you. Having a website can draw in more business. People can look you up online and read a bit about you, see the kind of food you make, read comments and reviews from others who have tasted your culinary delights so they can decide if they want to try out your menu. Or you can create a site just for yourself. Start a food blog with some of your favorite recipes or cooking tips. You can post pictures of the different dishes you make and write about what each one means to your. Having a website can be another means for you to use as a creative outlet and another way for you to to share your love of food with even more people.
Chef WordPress Themes for Expressing Your Love of Food
Building a website from the ground up, all on your own, sounds like a nearly impossible task, especially if you a re a very busy chef. But lucky for you, these chef WordPress themes give you all the tools and support you will need for making a one of a kind food website that is all yours. The themes all comes with lots of different features so whether you were thinking of making a recipe site, or a food blog or some other food related website, you will be able to do so if you choose the right theme to use. Since you are very busy making culinary delights, let's not waste one more second, check out these themes now to see which is the one for you.
Filter between free and paid
Chef-Free Responsive Chef Theme
We are getting our chef WordPress themes list started with a theme that has a very literal name, Chef. This free WordPress theme is a magazine styled food theme that will allow you to do things like post recipes, so if your dream has always been to make a food related online magazine then you have come to the right place.
It has a responsive theme so your site will be able to format to fit any size screen no matter how big or small it may be. The Chef theme is translation ready as well so you will have the ability to translate your site into a wide variety of other languages should you ever need or want to do that. There are Google fonts with this theme as well so you will have a lot of customizing opportunity with your text as well as with the look of your site.
Other Features of the Chef WordPress Theme Are:
Theme options
Threaded comments
Custom colors
Custom Background
Sticky Post
SocialChef-Responsive Chef Theme
The SocialChef WP theme is a feature packed theme to get your chef site up and running in no time. It has a responsive design so whether your user is using a device with a large screen or small to access your site, your content will always look great. A nice perk of this theme is that it has front end submission.
This will allow logged in users to post their own recipes on your website to share with fellow users. The SocialChef theme is not just translation ready, but it is RTL ready as well and it can work with the WPML plugin which means that any translating needs you may ever have should be able to be met. This is a search engine optimized theme as well so your site will be more noticeable in all of the clutter when people do relevant online search results.
Other Features of the SocialChef Theme Are:
Full integration with BuddyPress and bbPress
WooCommerce support
Recipe rating system
More than 200 premium font icons
Recipe-Recipe Theme
This next theme, as you can maybe tell from its name, can help you build a recipe management website. The Recipe WordPress theme will also allow the members of your site to submit their own recipes to share with others. This theme can also work with MailChimp which is great because if you decide to use the MailChimp plugin you will be able to have away of staying connected with the members of your site.
Along with this them come many features all relating to people posting their recipes. For example, people can post the recipe nutrition details, or rate recipes and they will also be able to print out the recipes to keep. The Recipe theme is translation ready as well so you can translate your site into other languages besides English which can help widen your potential audience.
More Features of the Recipe Theme Include:
Google rich snippet
Redux options
Social Share
Cross browser compatible
Demo content included
Ambrosia-Restaurant WP Theme
The Ambrosia WordPress theme is an excellent choice to use if you want to create a website for a: restaurant, bar, bakery, coffee shop, or other similar website. This theme can support the Visual Composer, along with its handy dandy drag and drop feature, so building, customizing, and maintaining your website will be a snap.
The Ambrosia theme is integrated with WooCommerce as well so you will be able to have and manage an eCommerce type section, such as people placing online orders, on your website. This is a search engine optimized friendly theme so your site will be displayed higher in online search results which can help increase the traffic going to your website. There is also fast loading speed so your users shouldn't experience any lag or buffering when using and accessing your website.
Other Features of the Ambrosia Theme Are:
Responsive and mobile ready
Revolution slider
Cross browser compatible
One click demo install
Chow-Recipe/Food Theme
The fifth of our chef WordPress themes has a great name, Chow. The Chow theme is a food and all around culinary related WP blog theme. It will provide with the means to create a platform for sharing your recipes and cooking tips with the world. A beneficial feature of Chow is that it has support for Schema.org so your blog will be understood by search engines.
This theme comes with the FoodiePress plugin to help you manage your recipe data so you can have an advanced search by ingredients as well as customizable layouts and templates for recipes along with other features. The Chow theme also has a responsive design so your blog site will be able to be viewed on all screen sizes from desktops to mobile phones. There is localization with .po and .mo files so you can translate your blog too.
Other Features of the Chow Theme Are:
Front end submit for registered users
Recipe creator
Several shortcodes
Page templates
Chow dashboard
Divi-Multipurpose WordPress Theme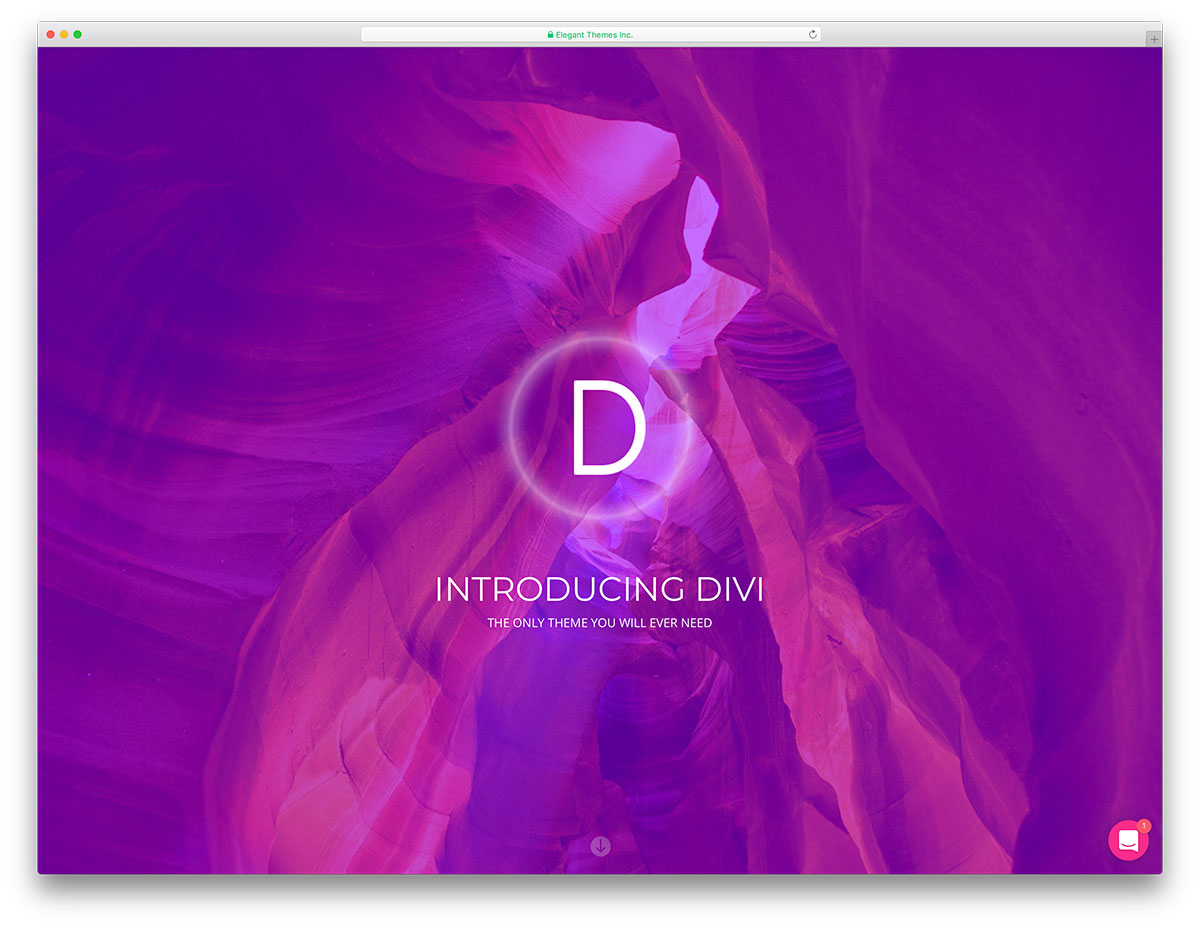 Our next theme you may have already heard of if you are familiar with WordPress. The Divi theme is a very popular and powerful multipurpose WordPress theme created by Elegant themes . With Divi you will be have the ability to easily "build anything visually" since it has so many easy to use features and doesn't require any coding knowledge to use. With this theme there is real time design so you can see you changes and adjustments as you are making them, as opposed to making the edits, save them and then see what it looks like.
The Divi theme even has its own page builder, the Divi Builder that also has a drag and drop element to make building your site a breeze. All you will have to do is literally drag your items around your page and drop them wherever you want them to go.
Other Features of Divi Are:
Responsive editing
46 content elements
Import and export
Over twenty layout templates
Chef-Chef/Restaurant/Catering Theme
I know what you are thinking, 'Didn't we already talk about a theme with this name?', the answer is yes but this Chef theme is a different one from Themeforest. This is not just a chef theme, but it is also a restaurant and catering theme as well. Even though the Chef theme is geared towards related businesses in the food industry is is actually considered a multipurpose theme.
It has a responsive design so no matter what kind of device your user is using to access your site your content will always look great. There is a drag and drop page builder with this theme so all you have to do in order to design your site is literally move items around the page and drop theme where you want them to go. There is full localization support as well so you can easily translate your site.
More Features of the Chef Theme Include:
Custom widgets
Optimized source code
Unyson options panel
Blog layouts
Dining Restaurant-Food and Drink Industry Theme
We move on to the next theme of our chef WordPress themes with Dining Restaurant. This is a premium WordPress theme that can be used by chefs, restaurants, and other similar types of businesses in the food and drink industry to create websites for their business. This theme is both retina ready and responsive so both the text and images on your site will always be formatted to fit any kind of screen correctly.
Dining Restaurant is translated into 7 different languages such as: German, Spanish, Dutch, Russian, and more. It can also work with the WPML plugin so you will have even more translating options available. This theme is compatible with the WooCommerce plugin as well so you can either create an eCommerce site or have a section of your site be an online shop.
More Features of the Dining Restaurant Theme Include:
Several theme options
Support for many different WordPress plugins
Revolution Slider and Food and Drink plugins are included
Monstroid 2-Multipurpose Theme
The Monstroid 2 theme is another multipurpose WordPress theme that is incredibly powerful. Therefore, even though it is not specific to chefs, it can still be used by a chef to make a great website. It is jam packed with a variety of tools, elements and features so creating your website will be super easy, even if you are little tech challenged.
This theme comes with the Elementor page builder, which will help you to easily customize your site to your exact specifications. The Elementor page builder comes with the drag and drop feature so you can literally just drag items around on your page and drop them where you want. Monstroid 2 is also fully WooCommerce ready you can create and manage an eCommerce section on your website.
More Features of Monstroid 2 Are:
More than 500 pre designed sections
Amazing skins
Super light package weight
Comprehensive documentation
User friendly wizard
Barnelli-Minimal Food Them
Next up we have number ten of our chef WordPress themes. The Barnelli theme is a minimal WordPress theme with a responsive design. It is focused on being used for websites of businesses that are in the food industry, whether it is a large fast food chain or small Italian restaurant, this theme can help you create a one of a kind site for your company.
There is support for the WPML plugin with this theme so if you ever need or want to translate your site into another language you will have the ability to do so, and it is fully translatable in the admin panel as well. There are social icons with this theme so your users will be able to easily share your content on their social media.
Other Features of the Barnelli WordPress Theme Are:
Multi location map
Revolution slider
Custom Google fonts
Working contact form
Talisa-Recipe WP Theme
The Talisa WordPress theme is a recipe focused theme so you can build a recipe website. There is front end submission capabilities so your users can also post their own favorite recipes. There is also a recipe rating system so people can comment and rate how much they liked or did not like a recipe that is posted on your site.
The Talisa theme has a responsive design and retina support so not only will your text look great on all different devices but your images will too. It is translation ready so you can translate your site into any language which can actually be beneficial in widening your site's audience. Users will also have the ability to favorite and bookmark their favorite recipes to save them for easy access later.
Other Features of the Talisa Theme Are:
Video documentation
Endless color schemes
Demo content included
Phtoshop files included
Capella-Pub/Restaurant Theme
And last but not least of our chef WordPress themes is the Capella theme. This is a restaurant, cafe and pub geared theme so if you own one of these types of business you are in the right place. There are cool features with this theme such as a reservation form so people can reserve a table at your establishment.
There is a drag and drop content builder so creating your site from scratch to your exact specifications should be an incredibly simple process. It is also translation ready and has support for the WPML plugin as well so all of your translating needs should be taken care of. The Capella theme also has a responsive and retina ready design so your site will always look great from large desktop screens to small mobile ones.
Other Features of the Capella Theme Are:
Instant AJAX search
20 gallery templates
Hundreds of Google web fonts
Many shortcodes
Facebook, Twitter, and Google+ integration
Final Thoughts
So now that you have seen all of these different chef WordPress theme in comparison to each other, have you found the right one for your chef website? Well choose wisely to figure out which one will help you achieve your goals for having your very own chef WordPress website.
Save 4 Later
Email these links to yourself