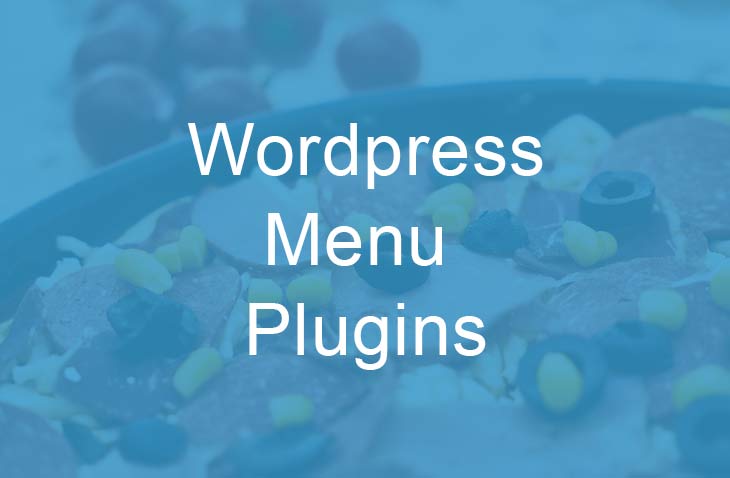 3 Restaurant Menu Plugins Compared - 2022
Last modified: July 18, 2021
Restaurant websites have different setups than other business websites. They need to offer a large amount of information in the way of the menu. A similar layout to the physical menu is usually the best choice. Restaurant menu plugins offer a sneak peek to entice visits to the restaurant.
Increase your Customer Base with Restaurant Menu Plugins
Restaurant menu plugins seem like they offer an overly simple service. The truth, however, is that the menu layout is more complicated than most data presentations. Menus often involve pictures and prices along with the descriptions. Some sites use a standard PDF, however, this can be difficult to read. With an appropriate layout, the menu for your restaurant can be beautifully presented on your website. When customers open the appropriate tab, they can be directed to an organized page that can house all of the treats offered at the physical location. Presentation is key when your income depends on your business.
| # | Name | Image | |
| --- | --- | --- | --- |
| 1 | RestaurantPress | | More Info |
| 2 | WPPizza | | More Info |
| 3 | Quick Restaurant Menu | | Not Available |
Show More
* This button will show the rest of the post and open up an offer from a vendor
Filter between free and paid
RestaurantPress
RestaurantPress is a free plugin that can get you sharing your menu on the web quickly. It is easily seen on various devices, including mobile. Many people may be out looking for a place to eat and turn to restaurant websites on their phone to decide on a restaurant. You can easily offer this to your customers with this plugin. There are three layouts to choose from with this plugin. These are a grid layout, a two column layout, or a single column layout. Changes can be made easily, which is great for adding new and seasonal items. You can also remove items without having to redo the entire menu. For restaurants that have separate menus for kids or seniors, this site allows for more than one menu to be created.
WPPizza
WpPizza isn't just for pizzas. It is a fully integrated plugin that allows for your menus to be displayed in a variety of styles and colors. The menus completed with this plugin are able to be used with the drag and drop option for widgets. Multilingual possibilities are available to meet the needs of a variety of customers. The extra services offered by this plugin make it a great option for restaurants that offer to-go orders and delivery. You can set up your site to accept payments for online orders. This feature is a necessity to increase revenue with orders that are not dine-in. WPPizza is also the perfect plugin for menus with detailed features. Extensions are available to accommodate lists of ingredients.
Quick Restaurant Menu
The best feature of this plugin is implied in its name. When you need to get your site up and running quickly, this is the site to choose. Your options on this site allow for beautiful graphics and easy to read text. Drag and drop is the easiest way to form a menu, and this plugin makes it easier than ever. One unique option of Quick Restaurant Menu is the ability to display different menus at different times of the day or week. This is perfect for restaurants that are open for various meals of the day. Breakfast, lunch, and dinner menus can be set to show at the appropriate times of the day so that consumers don't have to search through too much information and can decide quickly what they want to order. It is also easy to edit items on the menu or add and remove items. This is the best site for combining simplicity with extra features.
Final Thoughts
Restaurant menu plugins are an excellent addition to the plugin catalog, as they meet a specific e-commerce need. Plugins that meet certain niches are usually much easier to use, as you do not need to make a lot of changes to get the desired results. The creators of these sites have thought of everything that business owners need to make the transition to online marketing. Restaurant sites are unique, as they are land-based businesses that use their websites partially as marketing features. They are not complete e-commerce sites. They may only use the site to process transactions for to-go or delivery meals. These plugins allow for the various uses of restaurant sites.
Recap:
Save 4 Later
Email liked links to yourself