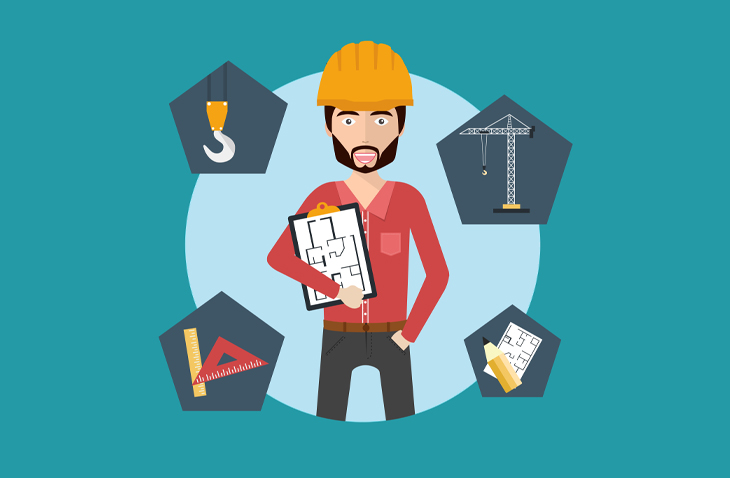 25 WordPress Themes for Architects Compared - 2023
Last modified: July 19, 2021
As almost anyone knows, the internet plays a vital role in all of our lives in many different ways. Whether you use it to shop or stay in touch with friends or you use it for publicity,being a member of the world wide web in some way is a must in today's world. This is especially true for businesses. Any good marketer or anyone that knows anything about business will probably tell you that you must have a website about your business so it can thrive. This is true for hospitals, department stores, bakeries, or anything else you might think of. One area having a website is definitely crucial for are those that need to display their work in order for people to want to hire them. This means: designers, photographers, graphic artists and of course, architects. Now you may be thinking "i'm a creative mind, I don't know much about computers, there is no way I can build my own website". While it may sound daunting, making your own website for your business is possible, thanks to one of these WordPress themes for architects.
WordPress Themes for Architects Can Showcase Your Talent
If you are an architect you need to let your work speak for you. If you are expereinced people need to see your building and what you have created. If you are a student or juts starting out people need to see your sketches and drawings so they can see your vision and ideas and skills. Having a website to showcase this work can not only make life much easier for you but it is also easier for potential clients. They can find your website, look around at the various items you have posted and decide if you'd make a good fit. Move your career forward with one of these WordPress themes for architects.
| # | Name | Image | |
| --- | --- | --- | --- |
| 1 | Architecturer-Interior Design/Landscape Design/Architecture Theme | | More Info |
| 2 | Oshine-Creative Multi Purpose Theme | | More Info |
| 3 | Divi-Multipurpose WordPress Theme | | More Info |
| 4 | Kalium-Creative Theme | | More Info |
| 5 | Etalon-A MultiConcept WordPress Theme | | More Info |
| 6 | LeadEngine-Multi Purpose Theme | | More Info |
| 7 | Avada-Popular Multipurpose Theme | | More Info |
| 8 | Themo-Creative MultiPurpose Theme | | Not Available |
| 9 | Throne-Minimal Portfolio Theme | | More Info |
| 10 | Massive Dynamic-A WordPress Website Builder | | More Info |
| 11 | Revolution-Creative Multipurpose WordPress theme | | More Info |
| 12 | Norebro-Portfolio Theme | | More Info |
| 13 | Oak-Creative Portfolio Theme | | More Info |
| 14 | Grand Portfolio-Portfolio Theme | | More Info |
| 15 | Kallyas-Premium Multi Purpose Theme | | More Info |
| 16 | Maison-A Modern WordPress Theme | | More Info |
| 17 | MIES-Architecture Theme | | More Info |
| 18 | Modernist-Architecture and Engineer Theme | | More Info |
| 19 | Void-Architecture/Personal WordPress Theme | | More Info |
| 20 | Rayleigh-Minimal Architect Theme | | Not Available |
| 21 | Matisse-Creative WordPress Theme | | More Info |
| 22 | Archos-Architect/Business/Construction Theme | | Not Available |
| 23 | Industrial-Multi Purpose Theme | | Not Available |
| 24 | Architectonic-MultiPurpose | | More Info |
| 25 | Monstroid2-MultiPurpose Theme | | More Info |
Show More
* This button will show the rest of the post and open up an offer from a vendor
Save 4 Later
Email liked links to yourself