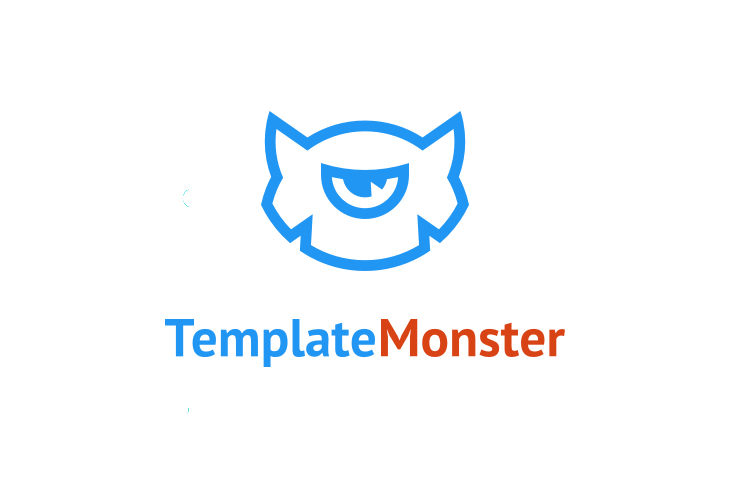 12 Best TemplateMonster WordPress Themes and Plugins Compared - 2020
Last modified: January 13, 2020
Some of you visiting this page may be familiar with WordPress and all of the things that go along with it and some of you may just be starting out and not know much about anything. So let's talk a bit about it. WordPress is a very popular tool that allows nearly anyone even those of us with the most basic computer skills, to build their own website from scratch. Whether it is a personal site, like a food blog, or a website for a company, WordPress can do it all. The world of WordPress has two main components, themes and plugins. Themes are what give people the foundation to build their site, a person needs to choose one theme that they feel will provide them with the necessary features to make their one of a kind website. Then there are plugins, these are extra components to add on to your theme to give you even more features, like extra security. And there are not just tons of different themes and plugins, but there are also tons of different sources from which you can get them, that is why today we are discussing the Best TemplateMonster WordPress Themes and Plugins.
12 Best TemplateMonster WordPress Themes and Plugins for Your Unique WP Site
While we have just discussed the mass quantity of different themes and plugins available, we have decided to bring to you a little taste of the Best TemplateMonster WordPress Themes and Plugins so you can get a sense of some of the options that TemplateMonster has to offer you and your WP site. We have compiled a pretty diverse list to give you an idea of all of the different options out there and what kind of potential there is for creating your own website. So let's check out what we've got for you.
Filter between free and paid
Monstroid-Responsive Theme
And we are getting our Best TemplateMonster WordPress Themes and Plugins with a very popular theme that you may already know called Monstroid. This WordPress theme also just had a huge update and is now better than ever. Monstroid is a universal solution that is perfect for creating almost any kind of site for either you or your clients.
It has a live page builder which means that customizing your site will be incredibly simple and easy. This will also allow you to see your changes being made in real time so you don't have to save before seeing what it will look like. It also comes with the jetelements plugin which will give you the power to add unique modules to the Elementor page builder of this theme. And it has WooCommerce inside so you will be able to set up and manage an online shop if you want to make an eCommerce or just have a retail aspect on your website.
Other Features of Monstroid Are:
Multiple unique blog layouts
One click install
Over 25 plugins are included
Live menu builder
Bonus images
Johnnygo-Multipurpose Theme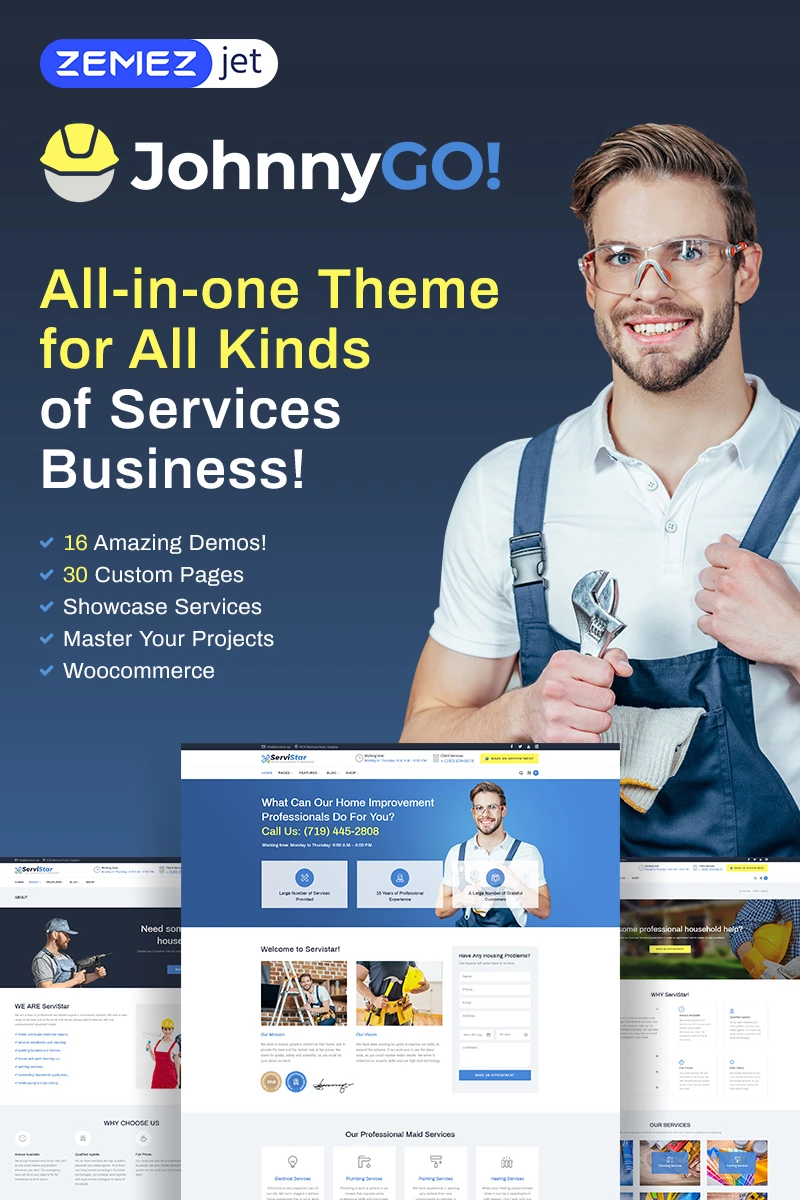 Next up we have the Johnngo Theme which is a multipurpose WP theme geared towards making sites for home services. You can use WooCommerce with this theme as well so you will be able to sell your business's services or products on your website as well. A nice feature of the Johnnygo theme is that there is a section for testimonials to put on your site.
This way your customers and clients can write about their experience with your business which can help bring more validity to your business. This theme comes with the Elementor page builder as well for incredibly easy and simple site building, customizing and maintaining. There are Jetelements as well with Johnnygo and Jetmenu which will provide you with more tools and features.
More Features of the Johnnygo WordPress Theme Are:
More than 20 demos
Showcase your services
5 blog layouts
24 custom pages
BuildWall-Multipurpose WP Theme
The BuildWall WordPress theme, as you can probably tell from its name, is a theme to be used by construction (and other similar companies) to build websites for their businesses. Technically BuildWall is under the category of a multipurpose theme but it is specialized for this field. There is a very functional and efficient UI that comes with the BuildWall theme.
You will be able to sell effectively as well through your website thanks to WooCommerce. There is a place for testimonials as well for customers to write and share their experience with your company. This will help bring more validity to your business and could be very beneficial. The BuildWall theme has Jetelements too so you do not need to bother learning code, even without coding knowledge you can still build a website. There is also a place for you to introduce your team members on the site you create.
Other Features of the BuildWall Theme Are:
Prices list
Different blog layouts
30 custom pages
Jingle Bells-Christmas Theme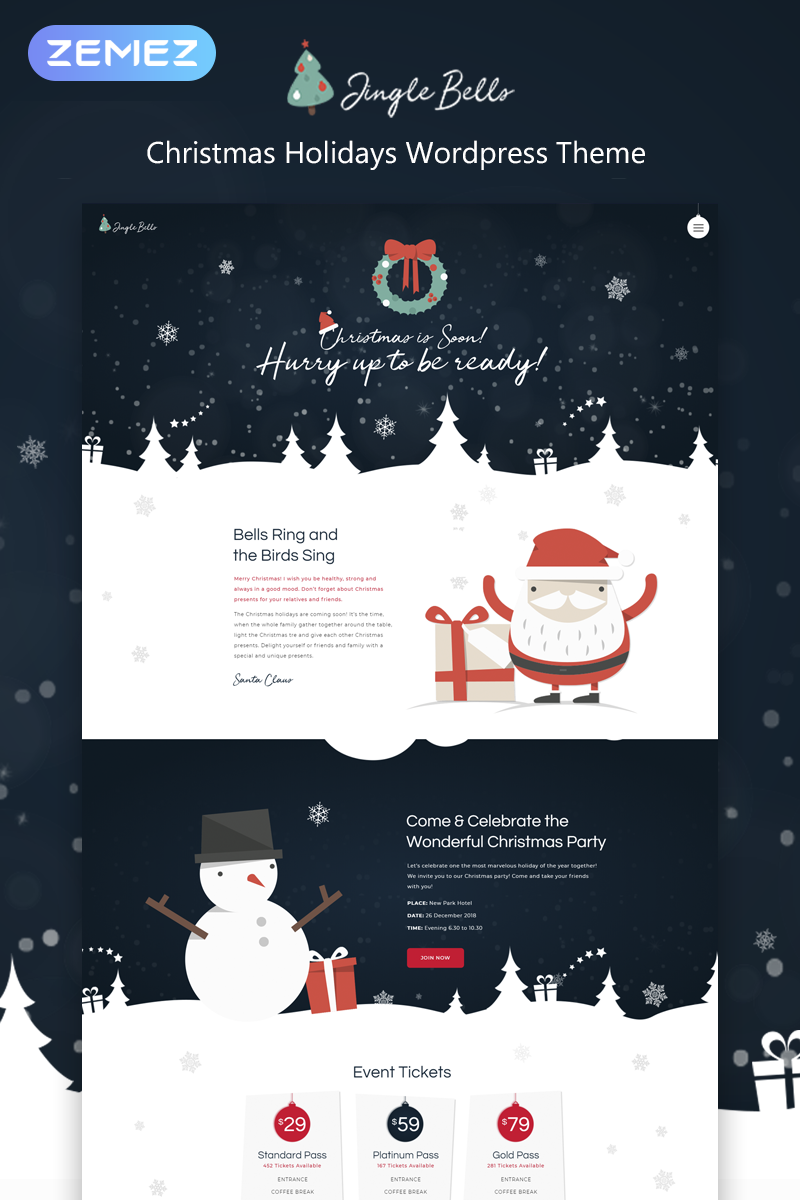 As I'm sure you have already figured out by the title of our next TemplateMonster WP theme that it has something to do with Christmas. The Jingle Bells WordPress theme is a Christmas holiday theme that will let your build your very own one of a kind Christmas website. It was built with the Elementor page builder as well so building your gorgeous site will be a breeze.
It has the mobile first philosophy as well so your site will look great even on those teeny tiny mobile phone screens. The Jingle Bells theme also has the Jetelements plugin which will give your rich functionality and loads of useful features. There is the Jetthemecore plugin as well as the Jetblocks plugin so you will have even more tools to use for making and designing your website.
Other Features of the Jingle Bells Theme Are:
All images are free
Accurate documentation
Jetblog plugin
Cryptolit-Cryptocurrency Theme
And we have reached number five of our Best TemplateMonster WordPress Themes and Plugins with the Cryptolit theme. As you can probably tell from this plugin's name it is designed to help you build sits related to cryptocurrency, specifically for trading. This theme was also built with the Elementor page builder so you will have a super easy time building, customizing and maintaining your website.
There is also a mobile first paradigm at use so your site will look great even on teeny tiny mobile screens. There are also several plugins that come with the Cryptolit WordPress plugin such as: Jetelements, Jetmenu and Jetblocks which will all provide you with tons of extra features and tools to use on your website.
More Features of the Cyrptolit WP Theme Are:
Accurate documentation
All images for free
Search engine boost
Tons of different pages to choose from
Monstroid2-MultiPurpose Theme
Now I know what you are probably thinking "didn't we talk about this one already?". So we actually haven't, we have talked about Monstroid, and this is the Monstroid 2 WordPress theme which is a multipurpose theme. This theme is jam packed with tools and features to help you make an amazing website unique to you.
This theme has the fantastic Elementor page builder plugin as well, which will help you to easily customize your site exactly the way you want. The Elementor page builder comes with the drag and drop feature so you can just drag items around on your page and drop them where you want. Monstroid 2 is also fully WooCommerce ready so you can manage your eCommere elements on your site.
More Features of Monstroid 2 Include:
Amazing skins
More than 500 pre designed sections
Comprehensive documentation
Super light package weight
User friendly wizard
JetElements-Elementor Addon
And now lets get talking about the plugins from our Best TemplateMonster WordPress Themes and Plugins. The Jetelements will allow you to create content super easily because it has multiple elements. It has WooCommerce elements integrated as well so if you want to have an online shopping section of your website then this plugin will be able to help you manage that.
There is Contact Form 7 as well which is great because it will let you connect with your users and site subscribers through email. This Jetelements plugin can work with the WPML plugin, which will help you to translate your content into other languages, and it also supports RTL (right to left) languages so your translating possibilities are nearly endless. You can also add on more features to this plugin as well like SEO boost.
More Features of the Jetelements Plugin Are:
24/7 support
Detailed documentation
Multiple home page templates
Pre-styled blocks
Portfolio Gallery-Create a Gallery
Another of our TemplateMonster plugins is the Portfolio Gallery plugin. As you can probably already figure out, it is meant to help you build a portfolio gallery on your website. It was built and based on CSS and JS so it is super simple to use and will give you an amazing portfolio. The Portfolio Gallery plugin allows you to insert as many images as your want into your portfolio, the sky's the limit. It has a user friendly interface so even if you are not super tech savvy you should still have no problem using this plugin correctly. It has full customization as well so if you are super specific and like to have full control, this plugin gives you full customizing power.
Other Features of the Portfolio Gallery WP Plugin Are:
Several theme options
Unlimited filters
Masonry gallery
Gutter width option
Link gallery
JetWooBuilder-Elementor Addon for WooCommerce Pages
And we move on to the JetWooBuilder plugin. As you may have already figured out from the "woo" portion of this plugin's name that it must have something to do with WooCommerce. This plugin provides you with all of the tools that you need to create WooCommerce templates so you can become an expert at creating WooCommerce websites.
You will be able to freely and easily customize the product pages of your site without needing to have any coding knowledge. The JetWooBuilder  plugin was literally made for the Elementor page builder as an addon so it will work splendidly if you have this page builder. And there are tons of widgets with this plugin as well so you can build a single product page template.
More Features of the JetWooBuilder Plugin Are:
Categories grid
Products list
Products grid
Taxonomy tiles
JetEngine-Add/Edit Dynamic Content
And we have arrived at number ten of our Best TemplateMonster WordPress Themes and Plugins with another plugin from the Jet family, JetEngine. This plugin will allow you to add and edit dynamic content with, of course, the Elementor page builder. You will be able to "become an expert at working with dynamic content" without needing to have any prior coding knowledge.
You will have the power to do things like: create categories for query, create custom post types, and custom fields. The JetEngine WP plugin also comes with a very powerful set of widgets just for dynamic content. You will be able to create various things such as: a dynamic image, dynamic terms, dynamic fields, dynamic meta and dynamic repeater. And if you want to use Elementor Pro with JetEngine you will get even better results when you create Archive templates.
More Features of the JetEngine Plugin Include:
Detailed documentation
Dynamic calendar functionality
Create custom taxonomies
Add custom fields
Create any custom post
MotoPress Slider-Create Sliders for Your Website
The MotoPress Slider WordPress plugin will give you the tools you need to create: slideshows, effects, animations and smooth transitions. This is a responsive plugin so no matter what kind of device your user is using to access your site, or how big or small its screen is, this plugin will always work correctly.
MotoPress Slider also has the ability for you to add videos from YouTube, Vimeo, or HTML5 self-hosted videos as a slide or as a background. In addition there is a visual style builder to help you design your slideshows. There is also a WooCommerce slider with the MotoPress Slider plugin so you can have an online shop and create slideshows with your site's products. There is an animation preview as well so before you implement an animation you will be able to see what it looks like before putting it into action.
Other Features of the MotoPress Slider Plugin Include:
Integration with MotoPress Content Editor
Animated layers
Drag and drop interface
JetBlog-Create Great Blogs
And last but not least of our Best TemplateMonster WordPress Themes and Plugins is yet another jet plugin, JetBlog. The JetBlog plugin, as you may have come to realize is a blogging plugin meant to work with the Elementor page builder. It has "the best blog modules for maximum content power" so you can have an amazing one of a kind blogging WP site.
This plugin has a drag and drop tool to make creating  content for your blog incredibly simple and easy. The JetBlog plugin's layout is fully responsive so the content you create with it will look great on any device and screen size. RTL (right to left) language is also supported so you can have the ability to translate the content of your blogs into languages like Hebrew or Arabic which can help widen your audience.
Other Features of the JetBlog Plugin Are:
Diverse layouts
Smart tiles
Rich typography settings
Video playlist
Final Thoughts
So now that you have gotten a taste of the Best TemplateMonster WordPress Themes and Plugins available, have you gotten an idea of what kind of website you want to create? These options are just a very small sample of the vast choices available so don't worry if you do not see the one that is right for you, don't worry it is out there. So go out and find your perfect theme and plugins to make your unique WP site.
Save 4 Later
Email these links to yourself