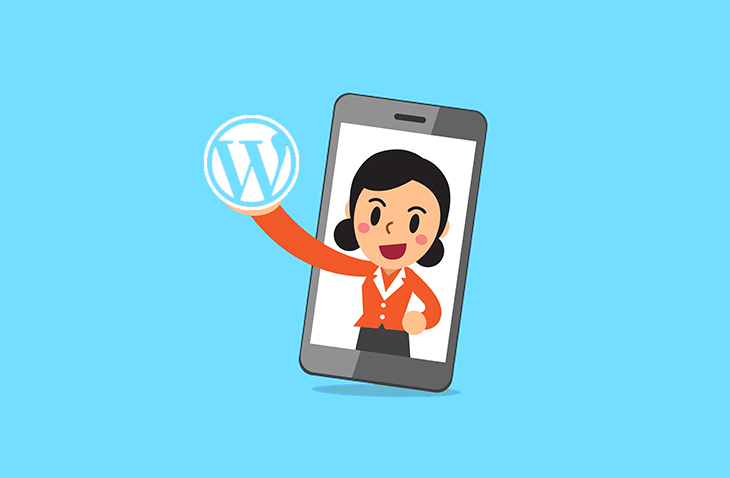 9 Best WordPress to App Plugins Compared - 2021
Last modified: July 18, 2021
When people choose to use WordPress to create their own website, more often than not the theme that they choose to use to build their site with will be responsive. When a theme is responsive it means that it has the ability to format your site to fit any screen size from large desktops to teeny tiny mobile phones. This will make your user's experience on your site excellent no matter what device he or she may be using.
However, in today's tech (especially mobile) obsessed environment, is having a responsive website good enough, or do you need to take it one step further to make your WP site even more mobile friendly. But how do you do this? Well, you can create an app. Creating an app sounds like a huge undertaking and you may be thinking "I don't have the time to take on such a huge project" or "that sounds difficult", but lucky for you, you have come to this post to read about different WordPress to App services and plugins.
WordPress to App Plugins and Services Will Give Your Site More of an Edge on Mobile
Transforming your site from WordPress to App may sound like an exhausting job but these different options can make the process much easier than you could ever imagine, some of them only take a couple of clicks to complete the process. They are also all heavily equipped to allow anyone, even those of you with no coding skills at all, make their WP site into an app that can easily be used on any mobile device. Many of these plugins and services will not just help you create an app but the app will work on both Android and iOS so no matter which device your user has he can still use your site's app.
Filter between free and paid
WordApp-Easily Transform Your Site

We are kicking off out list of WordPress to App plugins so you can transform you WP site into a mobile app. First up we have a free WordPress plugin called WordApp. With this plugin you can convert your WordPress site or blog into a mobile app for iPhone, Android Native app as well as a mobile site. And now it can even work with both WooCommerce and BuddyPress.
All you have to do to get started is install the WordApp plugin and choose one of the templates provided so your site can be instantly converted into a mobile app. These templates are all fully customizable so you can get it looking just the way you want or you can use your own template. This plugin also has the WordPress customizer, so not only can you easily customize with this plugin but you can also see the changes you make in real time.
Other Features of the WordApp Plugin Are:
Automatic content sync
Mobile app advertising and monetization
Pre installed plugin to add more functionality
Androapp-Convert Your WP to a Mobile App

The Androapp plugin will help you to easily convert your WP blog to an app that is suitable for both iOS and Android without needing to have any coding knowledge. A great feature of Androapp is that you can also monetize on it by using Admob and Appnext ad units. This could help you to easily bring in a little extra cash from your app.
This plugin comes with several different themes so you can choose the one that fits your website best. And you can customize your app colors as well to fit your blog or company site. There are in built sharing channels as well with Facebook, WhatsApp and others through default Android sharing intent.
Other Features of the AnroApp Plugin Include:
Deep linking support
Infinite Scroll
Caching
Various dynamic settings
WordPress/Facebook comment
IdeaPress-Transform Your Site to an App
With the IdeaPress plugin you will be able to convert your WP or self hosted site into an: Anroid, iOS, Winphone, or Windowsapp. This plugin can be used by both experienced coders and those that have no coding experience at all so everyone that wants to can turn their website into a beautiful mobile app.
With IdeaPress you will have full control over how you want the app that you create to look from the content to the design and the styling. You will also have the power to choose which categories and pages you want to include on your app and you can choose different content for different platforms such as iOS or Android. the  IdeaPress plugin can also format your content to fit on all devices so your posts and pages will always look great.
Other Features of the  IdeaPress Plugin Include:
Bookmarking, sharing and searching
Dynamic updating
Offline browsing
Wapppress-Create Your App in 1 Click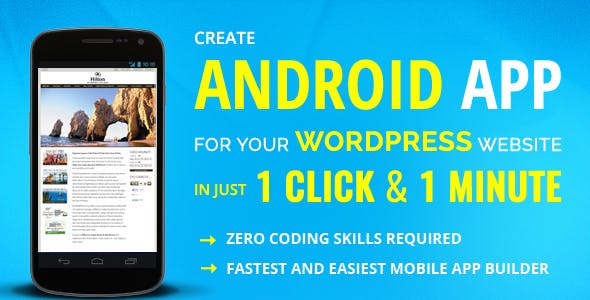 We move on to the Wapppress WordPress plugin. With this plugin you will be able to transform your WP site into an Android app in just a few short minutes. It takes just three easy steps to get your app up and running. First you just need to click Create App, then enter your app info, and lastly just hit build, and voila your app is ready.
Since it is so simple even those of you who may be a little tech challenged will be able to successfully use Wapppress to make your own app. With this WP plugin you can also monetize your app. It can allow you to sell your products from the app, app store for offline, online or eCommerce business. By having an app it allows you to reach a wider audience and therefore benefit your business and expand it.
More Features of Wapppress Inlclude:
Add a custom message
Choose a different theme for your app
Choose and customize a splash screen
Blappsta-Free WordPress Blog to App Plugin
Next up we have the fifth of our WordPress to App plugins with the Blappsta plugin. The Blappsta plugin can help you to transform your WordPress site or blog into a mobile app for both Android and iOS. You will be able to individualize your app for your specific needs even if you have no prior coding type of experience or knowledge.
A great perk of this plugin choice is that your app will automatically be uploaded for your users to download. Your app content can also be shared on various platforms such as: Facebook, Google +, Twitter and email. This plugin has support for Contact Form 7 which you can use to communicate and stay in touch with your users through email.
More Features of the Blappsta WP Plugin Are:
Send push notifications to iOS and Android
Show the feed of your FB page in the app
Add category images for your app
WPMobile.App-For Android and iOS
We move on to the WPMobile.App WordPress plugin. This plugin is jam packed with features to allow you to have an amazing mobile app. The app you create will be suitable for both iOS and Android so pretty much anyone can use it. A very nice perk you will get from your app, once you have created it, ts that you will be able to see real time statistics about the mobile app usage from the WordPress panel.
You can also make money from your app by enabling ads. As of now the WPMobile.App plugin can support both AdMob and AdBuddiz. your app will also have social sharing so your users can share your various articles and pages in just 1 click through social platforms like: Facebook, Linkein, Twitter, SMS, and more.
More Features of the WP WPMobile.App Plugin Are:
Search engine
Customization
Adserver
Offline content
Notifications
iWapppress-Build Your App for iOS
Now I know what you are probably thinking "didn't we talk about this one already?" And the anwser is "kind of". We did already talk about a Wapppress app, but this specific one is meant to create apps for iOS (hence the 'i' at the beginning). The iWapppress plugin can convert any WordPress site into an app to be used on iOS in just 1 click.
This plugin is known to be the "world's most powerful easy to use and fastest mobile app builder. All you have to do to get your app up and running is: click"create app", enter the app info, hit build, and you're done. There is monetization capability as well. The iWapppress  plugin can allow you to use eCommerce and sell your products from the app.
More Features of iWapppress  Include:
Auto updating
You can use 3rd party script and coding
Custom functionality
Web2app-Turn Your Site Into An App
Next up is Web2app which recently had an update and is now better than ever and has even more features to help you to easily transform your site into a mobile app. Web2app has the ability to let you monetize your app as well with Admob, so you can have a little extra income. Web2app has a unique online setup service so you can customize and set up your template without needing to know any code.
Within 4 easy steps you will have your app up and running in a snap. The first step is to configure and customize the template then generate and download your custom template. Next you will import the template into the Android studio. And lastly you need to run or export it instantly from Android studio. There is also support for Google Analytics so you can use it to track info about your app.
Other Features of the Web2App Plugin Are:
HTML video and geolocation
Push notifications
Responsive and adaptive
Integrated social features
MobiLoud-Convert Your WP Site to a Mobile App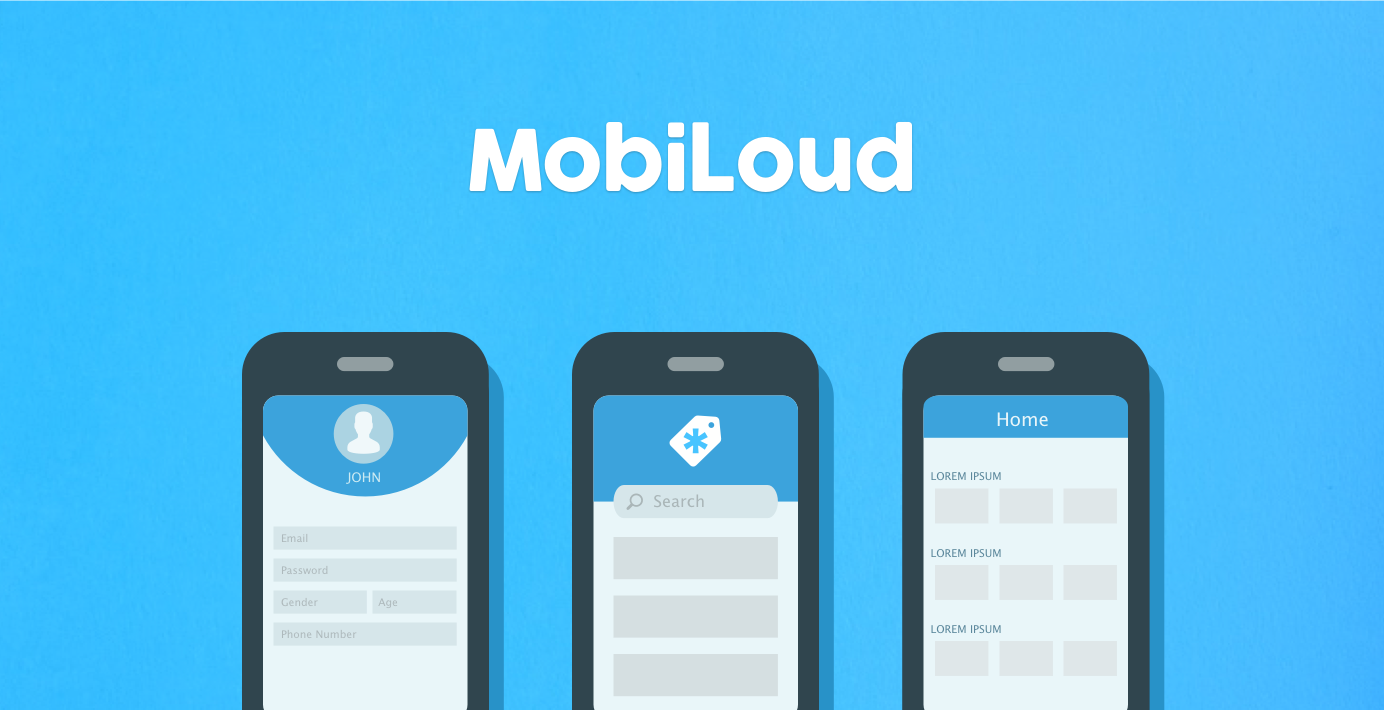 And last but not least we have MobiLoud. Under the MobiLoud name there are various different services to help you build apps but we will focus on some general features and MobiLoud Canvas. MobiLoud is one of the fastest services you can use to get your WP to an app and then have it published, and they do all of the heavy lifting for you.
Mobiloud takes care of the customizing, building, maintaining of your app so you can focus on your business. The app you will create with MobiLoud canvas will be able to be used on both Android and iOS devices. You will be able to show ads on your app by using either Admob or Facebook Audience Network. You can also show your own ads by using Mopub or Google DFP.
Other Features of MobiLoud Include:
Analytics and integration
Custom functionality
Offline support
Maintenance included
Final Thoughts
Now that you see how easy it can be to transform your site from WordPress to app I hope you are breathing a little bit easier. Each person reading this has certain specifics that they would want from an app so depending on what you need will ultimately help you choose which service or plugin you should choose.
Save 4 Later
Email liked links to yourself