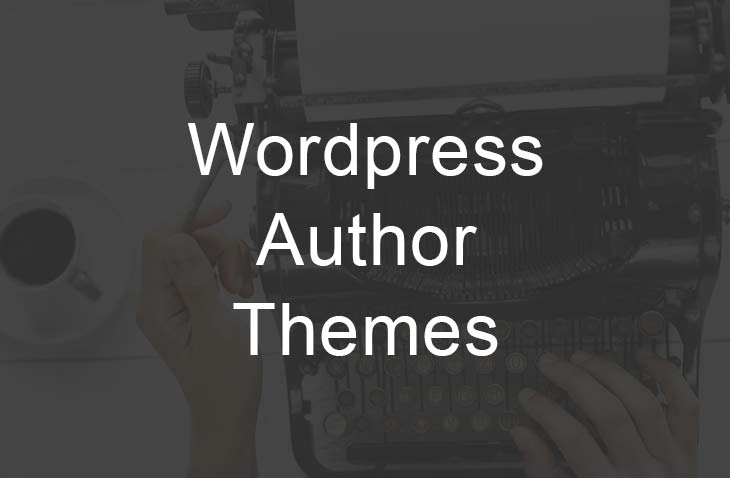 4 WordPress Themes for Authors Compared - 2023
Last modified: May 28, 2023
WordPress themes for authors aim to help make a positive connection between the writer and their readers. These differ from e-commerce and blog sites. The best themes help to engage readers with new and upcoming literature, and are geared towards encouraging sales.
WordPress Themes for Authors: Connect to your Audience
Authors have a unique role that allows for a connection to their audience. Through the written word, authors share a part of themselves. In turn, they often receive feedback from fans that reinforces their valued role. An author needs to adopt a site with a theme that encourages interaction. WordPress has many options that can help authors accomplish this task. It is important for authors to make use of the self-hosting platform so they have control over the type of style that is portrayed.
| # | Name | Image | |
| --- | --- | --- | --- |
| 1 | Heron | | More Info |
| 2 | Brittany | | More Info |
| 3 | Libretto | | More Info |
| 4 | Indigo | | More Info |
Show More
* This button will show the rest of the post and open up an offer from a vendor
Heron
The Heron theme exudes beauty and simplicity. It is exactly what one might imagine a writer's paradise to look like.
Author pages do best without the clutter of complex imagery. The written word should strike imagination as visitors read.
Heron accomplishes this perfectly, while still allowing for some convenient features. Guests can search for their favorite entries by using the full screen search overlay. This brings the search box front and center, making it much easier to see.
The author bio box is helpful for those sites that wish to feature other writers. This makes sure that all contributors achieve recognition. The author bio box helps to initiate a connection to the audience by giving a glimpse into the writer's world.
Brittany
The Brittany theme has a unique layout that allows you to showcase some of your best or most recent work.
A space at the top of the page allows for a short introduction with several boxes underneath. Use these spaces to place new work, sneak peeks, or fan favorites.
Enjoy adding your literature to a store with WooCommerce capability and support. Brittany works well for authors that sell their work regularly.
The multiple boxes can also be used for advertising your items for sale. Widgets can help you link social media pages to your site, for more exposure. Brittany has everything that writers need to keep their readers informed.
Libretto
The libretto WordPress theme is one of the free options for WordPress. It utilizes the familiar one-column design that WordPress sites started out with.
The beauty of this theme is timeless. The column looks like a page taken out of a classic novel from long ago.
For authors that love a traditional look, this page is for you. You still have widgets, social media links, and image options, all with an elegant typography.
The layout works best with large images, but smaller ones can be supported if desired. Social media links are conveniently located in a separate task bar at the bottom of the page. Step back in time and present your work formerly, like the scribes of the past, with Libretto.
Indigo
The Indigo WordPress theme is one of the most versatile and inclusive themes available for authors.
It encompasses a variety of modules that are easily arranged on your page with the simple drag and drop method.
There are 14 websites included that you can use for anything you want. They are already set up for specific purposes to help you manage different aspects of your publicity.
You can write on the blog, share short stories, and start a magazine. The magazine site is unique and is a great way for authors to connect with other writers. Stories by various well-known authors and newcomers of your genre can be showcased on this site.
This is a great way to start conversations.
Final Thoughts
Authors make a living by selling their ideas. They need to bring something to the table that people can relate to.
A WordPress theme that allows for innovative design, social media links, and long form content can go a long way towards attracting the desired audience.
For authors that sell work from their website, it is helpful to have a site that supports WooCommerce. This gives you e-commerce capability from your WordPress site. This allows your guests the opportunity to immediately purchase books while checking out your latest post or preview. The right site can help authors improve the connection to their audience, as well as their revenue.
Recap:
Save 4 Later
Email liked links to yourself