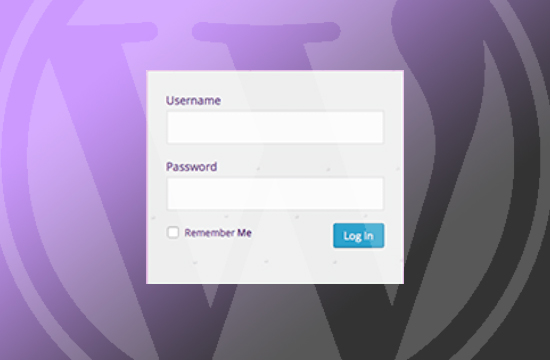 The Ultimate List of WordPress Login Plugins Compared - 2020
Last modified: January 13, 2020
One of the most common things that we do while using the internet is logging into accounts. Now, these accounts could be email accounts or simply, eCommerce site accounts. The point here is that the act of "logging in" is so common. In fact, it's so common that some website developers take it for granted. They fail to realize that even the "logging in" aspect of a site matters a lot. It is heavily linked to the visitor's overall user experience.
For instance, a login link could mislead them to another page or simply not even be noticeable. This can frustrate visitors and force them to go in search of competitor sites. So, make sure your login feature does what it is intended to do. To make this possible, you need effective login plugins and we've saved you some time by listing out some of the best WordPress Login Plugins you can get your hands on now.
Take a look and choose a WordPress Login Plugin that meets your requirements.
Custom Login
As the name suggests, the USP for this WordPress Login Plugin is that it lets you customize the login screen. What that means is you can customize the entire page and not just the login form. For example, you can enhance the appearance by adding a background image or your brand's logo.
In general, it enhances the entire login page's look, like you wouldn't believe. Just look at the image above.
Uber Login Logo

Now, a common issue with some WordPress Login Plugins is that they have the WordPress logo embedded. This can be confusing for some visitors. So, if you want to remove the default WordPress logo, just use the Uber Login Logo. (However, if you are a bit savvy, you can do it by your self. See this post of useful functions.php functions to see if you can manage doing it on your own.)
All you have to literally do is upload an image of your company's logo and that's it. There is even no need to publish. Other than that, the Uber Login Plugin is simple to use and gets the job done.
Note: The plugin has not been updated for over 2 years but seems to still work properly.
Login-Logout
This plugin gets rid of the default Meta widget and positions itself as a customization friendly login/logout widget. You can also choose to redirect the user to a "successful login / Successful logout" after he logged in or logged out.
Another very simple plugin, yet it gets the job done.
Login Lockdown
WordPress does not lock-out users even if they've entered the wrong password more than a couple of times. As a result, hackers find it easy to crack a password using automated scripts. However, there is a solution for this and it's called Login Lockdown.
Login Lockdown, as the name indicates, is a WordPress Login Plugin that locks out users after they have entered the wrong details more than a few times. The actual limit can be set by you.
Nextend Facebook Connect
A common form of logging in used today is the Facebook login. It's a great way to ingrate social media with your website. Now, speaking of Facebook, the best WordPress Login Plugin for this kind of integrated login approach would be Nextend Facebook Connect.
Users will love it as well as they won't be required to add a password. Just click the "login with Facebook" we all know so well and you are good to go.
Erident Custom Login and Dashboard
This WordPress Login Plugin offers a range of features that include everything from fonts and animations to colors and backgrounds. The CSS capabilities are almost endless. Some of the things you can do with this login plugin include changing the footer text in the admin dashboard. It's an ideal feature if creating custom solutions are your thing.
There is another key feature that comes with Erident Custom Login and Dashboard. It's the settings import and export feature and needless to say, the feature makes things so much easier when multiple website management comes into the picture.
Conclusion
It's pretty safe to say that we all log in to a few sites a day, minimum. Making sure your login page on your WordPress websites is built correctly is pretty important both for security reasons and user experience. These plugins will help you achieve everything you need of your WordPress login page.
Save 4 Later
Email these links to yourself