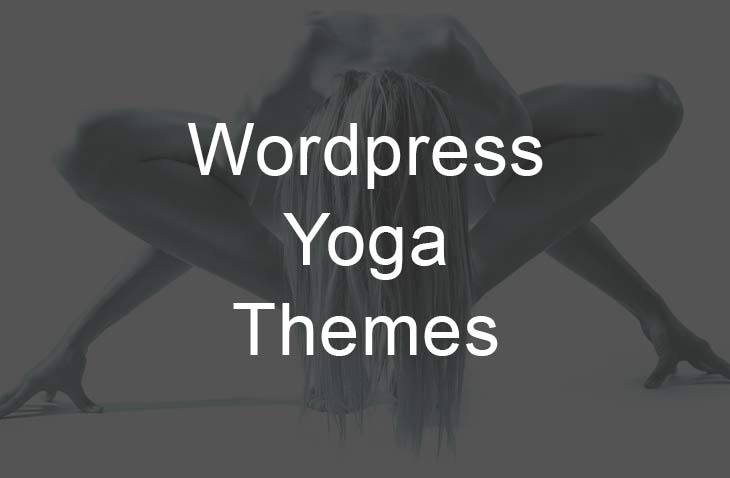 3 Yoga WordPress Themes Compared - 2022
Last modified: January 13, 2020
Fitness websites benefit from very specific features. Marketing is a necessity for yoga studios, especially with large amounts of competition. Yoga WordPress themes focus on advertisement of services, healthy tips, and inspirational text.
Yoga WordPress Themes: Relax your Way to the Perfect Website
Yoga WordPress themes offer a variety of features to help market the various services offered by trainers and businesses. These sites can also be used to share tips on healthy diets, yoga routines, and meditative methods. The theme you choose can help to launch your business. Much like restaurant sites, yoga themes are aimed at increasing consumer traffic to a physical business location. The site, however, can still work as an e-commerce site to sell class subscriptions and private lessons. Many yoga specialists also make an effort to place equipment on their websites. This can include the sale of things like yoga mats and proper exercise attire. Yoga themes combine e-commerce with the encouragement of healthy living.
| # | Name | Image | |
| --- | --- | --- | --- |
| 1 | Aqua | | More Info |
| 2 | Jevelin | | More Info |
| 3 | Asana | | More Info |
Show More
* This button will show the rest of the post and open up an offer from a vendor
Filter between free and paid
Aqua
The Aqua theme is focused on the complete spa experience.
Even the color theme focuses on relaxation and beauty. This WooCommerce theme allows for efficient business transactions and effective marketing. Clients can pay with a variety of methods and plan their yoga classes online.
A wide range of plugins and widgets enable this theme to grow with your business. You can use less at first, adding features as your customer base expands.
This theme is versatile enough to use for sales of a variety wellness services. A yoga business or individual instructor can easily integrate tabs with class schedules, nutrition information, and equipment sales. There is no need to have previous website development experience to use this site. The simple set up and layout offer fast implementation and long-term functionality.
Jevelin
This particular theme is focused more individual yoga trainers. Its appearance adds a modern twist to the advertising of an ancient art.
The reviews boast a setup that takes mere minutes to complete. For those that are still learning to set up websites and navigate themes, Jevelin may be the answer. A number of demos and templates are available to help with design ideas. What makes the setup of this theme so simple is that is relies on visual methods such as drag and drop. You can easily maneuver the formation of your site by following visual cues.
Advanced technology makes an appearance with the Slider Revolution slideshow builder. Marketing is a cinch when you can showcase several photos in a slideshow for easy viewing. Yoga instructors can offer pictures of their studio, advanced yoga poses, or group classes. Studios or individuals can add a blog to help initiate interaction on their website, as well. Yoga is a physical action and people are more likely to be drawn to instruction if they can see pictures of graceful and peaceful poses. The WooCommerce availability pulls everything together, in the end, to form a successful business site.
Asana
Asana is another theme with a modern look and features. It works well for a variety of fitness type businesses. The first thing you may notice is the presence of crisp, clean colors in the pictures. The specialty color palettes contribute to the success of the graphics. A unique feature of this theme is the concern of its developers for those who are using it. User reactions to the theme are taken very seriously. Changes in design may be initiated due to customer reaction. SEO methods are implemented to make your site a successful business endeavor. WooCommerce is available for those who wish to use this as a hub to take payments for their services, as well.
Final Thoughts
Yoga WordPress themes are a unique genre aimed at beauty, health, and business marketing. These sites combine marketing of services that take place at a physical location, such as classes. Some consumers may wish to find out more information about the services and then pay for them in person. Others may complete class registration, product purchase, and yoga research all in a short period of time on the website. It is important that your site is both functional and pleasing to the eye. Many people are attracted to the beauty of yoga before they become concerned about the health benefits. A useful theme can easily draw in new customers.
Recap:
Save 4 Later
Email liked links to yourself