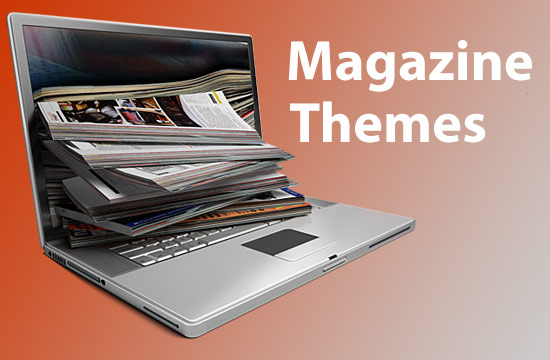 5 Amazing WordPress Magazine Themes – Compared - 2022
Last modified: January 13, 2020
Okay, so you have plans on running an online magazine and have chosen WordPress as your CMS of choice. What you need to focus on now is to making sure you've got the best looking and the most functional magazine site out there. After all, you need to have as many visitors to your site as possible. So, how can you achieve that with a 90's looking website? Simply put – you can't. So, lets go through this list of WordPress magazine themes that will make your readers happy to keep on coming back.
| # | Name | Image | |
| --- | --- | --- | --- |
| 1 | Daily Post | | More Info |
| 2 | ThemeMin | | More Info |
| 3 | Domino Magazine | | More Info |
| 4 | Magazine | | More Info |
| 5 | Activello | | More Info |
Show More
* This button will show the rest of the post and open up an offer from a vendor
Filter between free and paid
Daily Post
A cutting-edge magazine WordPress theme, Daily Post offers a ton of features that aren't typically available with other similar themes. To begin with, you have content discovery features that make life so much easier for your visitors.
Then, you also get to choose from a diverse range of layouts. This includes grid-based layouts and layouts that are specifically suited for feature articles.
Daily Post is also versatile in that you can use it for a news website as well. There are features that aid this, such as a weather widget, a news ticker, and even a news submission form.
On the right, the theme offers a slide panel menu and for the header, you have a slick looking primary navigation menu.
Additionally, you also have print-friendly pages, social media integration, visual composer, sticky posts sidebar, and shortcodes.
ThemeMin
As the name implies, this is a minimalistic WordPress magazine theme that comes with head-turning typography and layouts that make your content stand out. While it does prioritize visual appeal, the theme makes sure not to compromise on readability. In fact, it would be safe to say that readability remains the top most priority.
Other features include social media integration, header widget area for banners, lightbox gallery, footer slider, and a homepage slider.
Domino Magazine
Domino Magazine is one of the more customization friendly magazine WordPress themes out there. For instance, the homepage comes with several widget-friendly areas. Adding to the customization-friendly factor is the presence of a dynamic page builder.
Other than that, you also have news-oriented features such as a weather widget, news ticker, and a tabbed widget.
Then, there are extra capabilities for installing logos, headers, sliders, and custom backgrounds
Magazine
This is probably the most aptly titled WordPress magazine theme and it doesn't disappoint one bit. To begin with, you are provided with features such as a layout builder, sliding menus, social sharing, mega menu, and a content slider.
In fact, barring the layout builder, you even have 42 pre-loaded layout options to choose from.
Other features include multiple sidebar options, multiple color schemes, icon fonts, multiple shortcodes, and custom widgets.
Activello
This is definitely one of the more attractive magazine WordPress themes you can get your hands on. The reasons it's attractive is because you have a plethora of colors to gaze upon while the overall design itself is intuitive, navigation friendly and flexible.
In fact, it is probably the most versatile WordPress magazine theme you can find. It is a webmaster's dream come true considering that it's malleable enough to meet any expectation or requirement that might come with running a magazine or a news oriented website.
Final Thoughts
There are plenty of great WordPress magazine themes out there, some of them are great for the webmaster and the end user, some of them do not help your end – game of winning over a user and having him come back for more. The themes in this list will help you gain just that.
Recap:
Save 4 Later
Email liked links to yourself