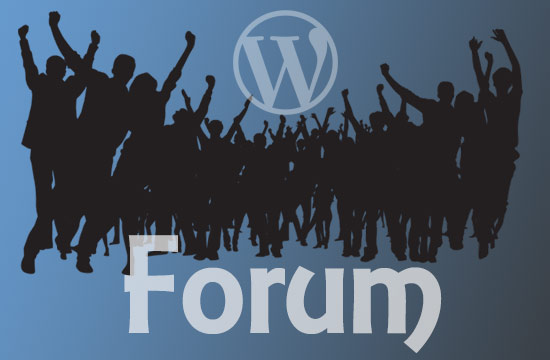 Top 4 WordPress Forum Plugins Compared - 2023
Last modified: January 3, 2021
Now, when it comes to digital marketing, content is king. Everybody knows that by now. However, what a lot of people don't realize is that, if the content is king, then the community is queen. Content might be responsible for that initial push, but, you need to build a community if you want customers to stay.
So, how do you establish a community? Well, it's done by first creating a forum, and to make your forum as functional and effective as positive, you need the right WordPress forum plugin. To make your job of selecting an effective WordPress Forum Plugin easier, we've created a list of the current best ones in the market.
| # | Name | Image | |
| --- | --- | --- | --- |
| 1 | bbPress | | More Info |
| 2 | wpForo | | More Info |
| 3 | WP Pro Forum System | | More Info |
| 4 | Sabai Discuss plugin for WordPress | | More Info |
Show More
* This button will show the rest of the post and open up an offer from a vendor
Filter between free and paid
bbPress
This WordPress forum plugin is probably the most popular in the market right now with over 300,000 active installs. It is highly effective at helping you integrate a forum into your WordPress site. When bbPress entered the market, it managed to push out almost every other plugin that was available at the time. This is quite a big deal considering the fact that the forum plugin market was quite populated.
One of the reasons why bbPress stands out is because it managed to stand out in terms of speed and operation. Most other plugins were too slow and extremely complicated in terms of operation.
Simply, bbPress has all the features needed for running a successful forum on a WordPress website, and best of all – it's free so go check it out.
wpForo
wpForo is a WordPress forum plugin that comes loaded with features and it's quite in with the times. The plugin can be employed to establish forums that are suited for both large and small communities. There are 3 layout options that come with the plugin – Extended, Simplified, and Q&A.
The first one is your classic forum layout, while the second one boasts a lightweight design. The last one, as the name implies, is focused on offering support to community members via a question and answer approach.
Other than that, you also get 5 top-notch premium add-ons with the plugin. This includes Ads Manager, Private Messages, Advanced Attachments, Blog Cross Posting, and Embeds.
WP Pro Forum System
WP Pro Forum System offers a clean looking and user friendly forum for your WordPress website. It has plenty of functionality options in order for you to build your forum (or even help desk) at ease. Just like other forum plugins, the actual forum runs on the front end of the WordPress website, however, admins are able to manage any content needed from the backend such as:
Categories
Tags
Topics
Replies
Just in case you are planning on building a WordPress forum in another language other than English, the plugin is translation ready with .mo and .po files included.
Sabai Discuss plugin for WordPress
Sabai Discuss boasts a minimalistic design that many of its users cherish. The minimalistic design is a result of its exclusive Q&A layout. Now, many might disagree with its inclusion in a list like this, but, it is still, at the end of the day, a forum plugin. It's just that it's limited to a Q&A format.
The plugin allows customers to post questions on the forum, which are then answered by other members. In other words, it functions very much like a forum. The advantage with a Q&A layout is that once the questions and answers start piling up, the forum turns into a major knowledge base. In the future, this knowledge base can be referred to by other community members who have queries identical to the ones already posted.
In terms of design, the plugin is quite minimal. There are categories that can be arranged in a hierarchical fashion and a reputation system ranks community members on the support they provide.
Final Thoughts:
A forum is a great way to keep your users interacted with whatever it is your website has to offer. Besides the retention, your community will be creating content on your behalf. While you will still need to moderate what is going on and make sure your forum isn't being spammed, content will be gradually added to your site without you actually having to create it – which is a huge SEO asset.
Recap:
Save 4 Later
Email liked links to yourself