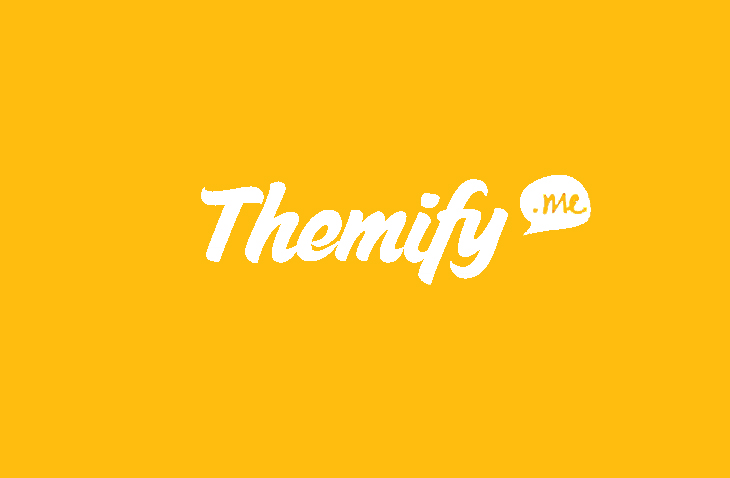 Themify Builder Review
Last modified: January 13, 2020
Themify is one of the a major players in the WordPress website building tools. It offers a lot of functionality for those new to website designing who don't want complete control and also to not use a web designer. But Themify is not the only WordPress website building tool available. So we've created this Themify Builder review to find out if it is worth the investment for your new website design.
Show More
* This button will show the rest of the post and open up an offer from a vendor
Is It Worth Investing In A WordPress Page Builder?
There are lots of reasons why you might want to invest in a WordPress page builder like Themify. Firstly, many themes that are available on WordPress come with set designs. While this makes it easy to get your website up and running, you don't get the complete control over the appearance of your website.
There are two disadvantages to this. Firstly, if someone else has the same theme, then your website will look a lot like theirs and this can cause confusion between brands. At worst case scenario, it might look like your website stole their design, especially if your brand is younger than theirs and you're competitors.
Another disadvantage is that themes have a general appearance and don't have everything you need. You might want a video in a better position or not to include team members on your home page. A WordPress Page Builder keeps the general appearance of the website the same, with the same style menu, colors schemes, etc. but a page builder helps to customise the very look of your website.
This means that even if you use the same themes as a competitor, you can create a completely unique look that won't confuse audiences. This is also a way to protect your business, as it is harder for malicious companies to copy a website that has had a page builder installed.
In addition, there are numerous page builders that are free. Themify does offer a free version of their WordPress page builder and this is a powerful plugin for your business. The big advantage here is that you therefore don't have to invest funds into the page builder.
What Is The Themify Builder?
The Themify Builder is a drag-and-drop website builder that can help users build a fresh look on their website. The system works by allowing you, the user, to simply drag elements (text, image, video, etc.) and place them in the area of the screen you want it to be. Then you click on the element and edit it to your specific requirements.
This style of builder is great for those who are looking to design their own website, but don't have any coding skills. Drag-and-drop builders don't require any coding knowledge. However, if you do know how to code and want to add to your custom coding, then there are options for that.
In general, a builder does not have to be used with certain themes, and can interact with many themes. However, there are sometimes conflicts when different developers have created the builder and theme.
For Themify, it is generally conflict free. The plugin does come free with any off the themes purchased from their online store. However, you can also download it from the WordPress.org site for free if you want to use it with other themes.
Themify Is Compatible With Major WordPress Plugins
One of the major concerns for website builders is whether their new drag-and-drop builders will be compatible with other plugins on their website. Compatibility issues can cause significant issues with website functionality as well as the look of the website.
Luckily, the team behind the Themify Builder have made sure that this website builder is excellent and will work with all the major plugins around. These inlcude: WooCommerce, SEO Yoast, MailChimp, Contact Form 7 and WPML to mention just a few.
You might experience some problems with smaller, and less utilised, plugins that have part-time developers. There might also be some issues if you are using plugins that haven't been updated in a long time.
Themify Builder Has Lots Of Versatile Features
There are lots of features of the versatile Themify Builder which makes it a very powerful builder, especially for the price. One of the best features, is the chance it gives to build a responsive website design that will be visible across all devices, like a mobile.
For those looking for the ultimate designing ability, there is also the frontend and backend builder elements, so you can make changes to the website on the page and see the impact your efforts will have instantly. Or alternatively, if you prefer, work in the WordPress dashboard using the backend builder.
Both of these options offer a wide variety of modules (elements) that can be implemented in your web design. For instance you can use, text, image, video, widgets, menu, buttons, sliders, icon and maps. These are the only ones available, but some of the most commonly used.
There are also more than 60 animations that are included with the web page builder that can help you create an advanced looking website without the need of more plugins.
The builder works in rows, with rows made up of elements across them. If you have a standardised look to your website, with rows all containing the same elements in them in a row, then you can easily replicate rows for faster page building. If you are unhappy with the changes you made, whether it is a row duplication or the movement of an element, you can easily undo your recent action. If the undo was a mistake, then you redo the modification with just a press of a button. You can also look at previous versions of a specific page by looking at your revisions list and loading a previous version of the page you're currently designing.
For those who want to have a head start with their website design, then there are more than sixty predesigned layouts for users to take advantage of. These are fully customisable and can be adjusted for your specific needs. As with other elements of this website builder, the coding of the themes are clean. This helps to speed your website up which is an important part of your SEO strategy. You should be aware that, unlike with other WordPress page builders, the elements used within the page building are easy for search engines to index. Therefore, you won't be penalised and you can rank highly on Google and other search engines.
Those who are looking to translate their website into another language should also be happy with Themify. It offers translation and therefore a website can be hosted for any region in the world. You can even host your website in multiple languages without the need of starting from scratch on each website.
Those who have used Themify Builder have also stated that they have found the blogging experience superior. Blogging is very important in today's digital world. According to users of this WordPress plugin, blogs produced with the Themify Builder are much better than when they are built without. This can be important as those who blog can receive 70% more leads. In addition, how your business' blogs renders on a page can help with conversions.
Themify Is A Long Term Solution
Themify is a company that offers lots of plugins and themes for WordPress website owners. They've been in business for a long time now and this speaks volumes about their business plan. So many WordPress developers can't maintain their business and fold. This leaves their plugins and themes undeveloped and eventually the plugins need replacing in the future.
Themify, on the other hand, shows no signs of disappearing and this is a major advantage. Firstly, because they continuously update their builder plugin to match current WordPress needs. This means there is little potential for conflict between the core WordPress programming and the plugin. This is a major benefit when it comes to your website's future design. For most builders, when you remove the plugin due to lack of maintenance, you often lose your website's design. Replacing it can be very time consuming and costly.
However, Themify aren't going anywhere, so you can be sure of continuous updates of your plugin. In addition, should you need to remove the plugin for any reason, the plugin leaves your design intact and with clean HTML, so your website can continue to render quickly and without issues.
Your Website's Speed Is Maintained
Another advantage is the way that the builder renders a website page. Due to the modular aspect of the builder, the speed of rendering web pages can be much quicker than with general templates.
A great benefit of Themify Builder, that other page builders don't offer, is the ability to use the main WordPress Editor at the same time as the Themify Builder. The content from the drag-and-drop builder is marked in the WordPress Editor and content can be placed around other content inputted directly into the WordPress editor.
Another great benefit of Themify is that it is free and it versatile, being able to be used with most themes and plugins. Other page builders aren't always like this and therefore, if you want to try before you buy, this is a good option for you.
Ease Of Use
Despite all its advantages, there are some negative aspects of Themify that some people might find frustrating. Firstly, it isn't well known for being easy for everyone to use. You still need to have some experience with WordPress and some basic technical knowledge to know what modules relate to what and how to place them in the correct place.
However, this is a common problem across website builders. Luckily, there are tutorials available on YouTube. These can be a great way to start your learning.
Pro Version Available
Another problem you might experience is the limited functionality of the free version. While you could probably get away with the free option, you might want to upgrade. Upgrading to the pro versions can cost you $39 or more. The additional package gives you lots of functionality with other plugins like WooCommerce and Slider Pro. So, if you want a website with a lot of functionality, this might be worth the investment.
You Will Still Need A Theme
Something that might put some users off is the fact that unlike with options like Divi, you do still have to find, install and use another theme. This is time that some users might find pointless. It is also increases the amount of memory that your website uses which can slow it down, although only slightly, and most users won't notice the difference.
Final Thoughts
When we look at the Themify Builder Review we can see how powerful this website builder really is for those looking to have a successful WordPress operation. The ability for site owners to connect the builder with other commonly used plugins such as WooCommerce and Slider Pro, you can create one of the most functional websites you could need.
The price is great at free, and while other lite versions of builders would have you limited, the Themify Builder doesn't hold back. The pro version would be useful for those looking at creating an online shop or one that wants to interact a lot with customers but if you want to build a one-page website, then there is no need.
One of the best aspects of Themify Builder, is that you can create some of the best looking website without compromising security or searchability. This is a big bonus. Your website not only looks good, but it really can be found on Google and other search engines.
Therefore, this Themify Builder review would highly recommend this plugin to help you take your WordPress website to the next stage. It is the perfect tool for those who already have a theme installed and want to customise the look of the theme to distinguish itself from other websites using the same theme.
Recap:
Save 4 Later
Email liked links to yourself