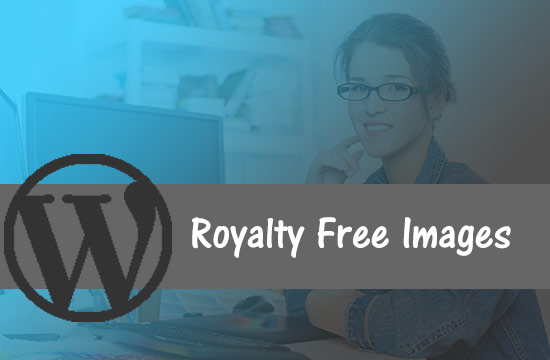 Royalty Free Images to Use on a WordPress Posts
Last modified: December 14, 2022
When it comes to giving your users a good online experience, high quality images can go a long way. They say a picture is worth a thousand words for a reason. If you can get the right images on your WordPress website, your posts will be one step closer to success. If there is a question we see repeating itself many times on the professional web development forums, it's the question of where to get royalty free images that can be used on posts. Well, I guess it's time we have a post about it. There are plenty of websites that sell high quality images, some of them are cheap, others are really expensive. However, there are also quite a bit of sites that offer royalty free images. So, let's go through some of the better ones out there.
Top Free Stock Images for your WordPress Posts
| # | Name | Image | |
| --- | --- | --- | --- |
| 1 | Pixabay | | More Info |
| 2 | Foter | | More Info |
| 3 | Public Domain Pictures | | More Info |
| 4 | New Old Stock | | More Info |
| 5 | Public Domain Archive | | More Info |
| 6 | Flickr | | More Info |
| 7 | PhotoPin | | More Info |
| 8 | Google Images | | More Info |
Show More
* This button will show the rest of the post and open up an offer from a vendor
Pixabay
Pixabay is probably the most popular website in terms of royalty free images. They have over 1,100,000 images in their database and bisides photographs they have vectors and art illustrations too.
You must be asking yourself why the heck would anyone want to share a free image they created? Well, anyone that shares an image gets mentioned on the image page which helps them market themselves, whether it's a photographer or designer.
All Pixabay contributors share their free images and videos under creative commons CC0, which basically means you can use everything on the site on your blog or business site without asking for permission or giving credit etc.
For any legal questions you might have, you can read their FAQ – here.
Pixabay Royalty Free Images – Quality
While it's great to have a website that has so many free images on it that you can just take free of charge, there is also a matter of quality. When adding an image to your WordPress blog, you want it to be of the best quality for your readers. In my opinion (and many others), a lot of the images on Pixabay are not exactly the best looking. That's not to say that they don't have some great images on the site, because they really do! However, we always look for specific types of images when writing a blog post. If you can't find a great quality royalty free image in the niche that you need, well, then the rest of the images on the site don't really matter now do they?
New Pixabay Royalty Free Images – WordPress Plugin
If you are a Pixabay fan and a WordPress user, you can just install the Pixabay WordPress plugin on your website and upload images directly from the plugin.
Foter
Foter is another well known royalty free stock photo website. They have a shattering amount of 335 Million stock photos in their database. Out of those, over 220 million are royalty free under the Creative Commons license and are curated from many online image resources. The not so fun part here is that you need to add an attribute to the author under an image if you add it to your site. They did create a great embed system so you don't have to create the link yourself, however you still need to add a link and a lot of people are against that. If you are not one of them – by all means! This is a great solution for you.
Public Domain Pictures
Public domain pictures is much smaller than the previous sites. They have approximately 200k royalty free pictures that you can use under the Creative Commons license. So, obviously there are a lot fewer options to find what you are looking for, however, searching for an image on this site is really simple. Just type in what you are looking and assuming they have it, it will  show up.
New Old Stock
New Old Stock features vintage free photographs  from the public archives that have no known copyright restrictions in order for all of us to keep history alive. The images are fun to look at and see what our world use to look like and of course if you are looking for old photographs to add to your WordPress blog, this is the place for you.
Public Domain Archive
Public Domain Archive has a wide range array of free photo categories and almost 400k images to date. All the images offered on this site are very high quality and are offered free of charge. Public Domain Archive add new images to their site every week so if you don't find what you are looking for the first time, just come back next week and see if anything changed.
Flickr
We really can't have an entire post about royalty free images without talking about Flickr. While Flickr is NOT necessarily a free website, it has a specific category with Creative Commons licensed images. So if you don't find what you are looking for on any of the previous websites, Flickr might be your solution. Just make sure to take a good look at the image license before you download it and use it on your WordPress blog.
PhotoPin
PhotoPin is another great option for you WordPress bloggers looking for free images. This site has a seamless interface and is simply easy and fun to use. Just type in a keyword to describe what you are looking for, hover above the results and choose to download. When in the image page, check the license on the left to decide if and how you want the image. You might need to link back but not necessarily. This can be a great royalty free image resource if you find the niche you are looking for.
Google Images
Is all else fails you can always use Google Images to find what you are looking for. While Google obviously has the best search engine for images, you need to pay extra attention here.
When searching on Google Images you can filter out the results by clicking Tools -> Usage rights and then just choose the appropriate license from the drop down list.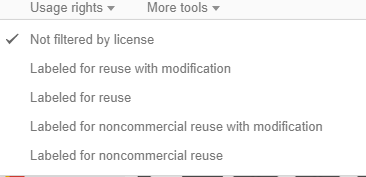 .
Conclusion
The top 8 options are your best options in getting royalty free images in good quality. As mentioned above, when creating a serious blog post, you don't want to ruin it with a terrible looking image. Moreover, you might even need to use an image manipulation online service. If you tried all the above sites and couldn't find what you are looking for, the next step is to signup to a premium images website but that's a subject for a whole new post.
Recap:
Save 4 Later
Email liked links to yourself