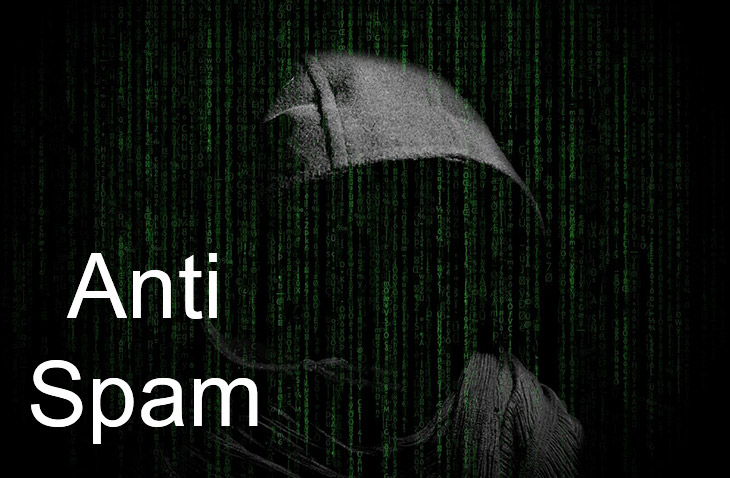 13 Best WordPress AntiSpam Plugins Compared - 2023
Last modified: July 18, 2021
Whenever you own something you want to make sure that it is fully protected. You get  an insurance policy for your car, medical insurance for your health, an alarm system for your house, having protection makes you feel safer and lets you sleep better at night knowing you have less to worry about. But being protected is something that not only needs to be done in physical space but it also needs to be done in your digital space as well. Your online banking site asks you for security questions, you favorite shopping site probably asks for a username and password, so you should have types of protection on whatever website you own or are building as well. But where do you start? What to you get and use? There are a lot of questions when you use any product to protect what is yours and your website will be no different. But fortunately for you we have a list of WordPress AntiSpam plugins that can help you protect your website.
WordPress AntiSpam Plugins – What to Choose?
So glad you asked, that is exactly why we made this list. We have done your research for you and have compiled some of the best choices in WordPress AntiSpam plugins so you can see their benefits, features and functions back to back. Creating a website itself is daunting but making sure you have a plugin to help you keep your site safe and secure is not just daunting but incredibly important as well. You have to protect your site and depending on what your site is or the components it has will depend on which plugin you should get. We have created this list for you the following plugin choices so you can see what they can do and then make an educated decision about which will meet your needs.
| # | Name | Image | |
| --- | --- | --- | --- |
| 1 | Akismet | | More Info |
| 2 | Antispam Bee | | More Info |
| 3 | WanGuard | | Not Available |
| 4 | Zero Spam | | More Info |
| 5 | Growmap Antispam Bot | | Not Available |
| 6 | Clean Talk | | More Info |
| 7 | Anti-spam | | More Info |
| 8 | Miniorange | | More Info |
| 9 | Spam Master | | More Info |
| 10 | WP Bruiser | | More Info |
| 11 | Stop Spammers | | More Info |
| 12 | WP Cerber | | More Info |
| 13 | AlphaOmega Captcha | | More Info |
Show More
* This button will show the rest of the post and open up an offer from a vendor
Akismet
We are starting off our WordPress AntiSpam plugins list with the Akismet plugin. Akismet is one of the most popular cloud based, free, antispam plugins. It uses a web service that is powered by cloud servers to check and evaluate comments on your site for spam. How it works is that, first you need to connect to the cloud service using an API key then Akismet will upload all of the incoming comments to Akismet's cloud servers which then evaluate how valid the comments are. If it determines a comment is clean the comment will then be published, if not the comment is sent to the moderation queue. Pretty simple, right? All you have to do is set it up and it does the rest for you.
The Akismet plugin comes with a few more features like:
A discard feature that blocks the worst spam which speeds up your site by saving you disk space
Moderators can view the number of approved comments for each user
URLs are shown in the comment body to reveal hidden or misleading links
Antispam Bee
The Antispam Bee plugin can be used for both personal and commercial use. This plugin works a little differently than the one previously. The Antispam Bee uses server-side techniques like validating the IP address of commenters or trusting that commenters who are using Gravatar are not spammers, etc. This plugin blocks spam commenters and can trackbacks effectively without need to send personal info to third party servers. A great perk of this plugin is that it comes GDPR compliant so that is one less thing you need to worry about. This plugin also goes through the WordPress database frequently and clears previously stored spam which prevents it from slowing down.
The Antispam Bee plugin comes with even more features such as:
Notifying admins by email of incoming spam
Allow comments to be made only in certain languages
Use regular expressions
Choose spam indicators to send comments to be deleted directly
Show spam statistics on the dashboard
WanGuard
This next plugin also uses cloud servers to decipher a spam comment, you will need to connect to the service using an API key for this plugin as well. This plugin will check up to 5000 comments a day but there is a premium version available (with varying price points) which will allow you to do more with WanGuard. You can configure this plugin with the admin panel and there is advanced user management. WanGuard is also comes with several helpful add ons you can use like: Blacklisted words, MailPoet Connector, etc. And there is WooCommerce integration for any online shop or retail aspect your may have on your site.
More features of the WanGuard WordPress plugin include:
Block users by email domain
There is a new signup moderation
API works over SSL
I18n language translation support
Works with Apptheme
Cleans your database of sploggers, unwanted users and spam users
Centralized database of sploggers
And so much more!
Zero Spam
The Zero Spam WordPress plugin uses a clever server and client side validation to spot the difference between a valid comment and a spam comment. This plugin can block registration spam and automatically blocks spam comments without the need to do any additional configuration or setup. All you have to do to make this plugin work for you is, install it and activate, then your site will be spam protected. It can support the following plugins: Gravity Form, BuddyPress, WPForms, Ninja Forms, and Contact Form 7. You can also extend this plugin with action hooks to have it do even more things for your site. There are also advanced settings so you can have full control over the plugin.
The WordPress Zero Spam plugin also comes with:
No moderation queues
Blocks spam IPs from seeing your site
Can support caching plugins
No captcha
Blocks 99.99% of spam registrations and comments
Theme and plugin integration for any form on your site
Growmap Antispam Bot
The Growmap Anti Spambot plugin blocks spam bots by "adding dynamically generated name fields to the comment form". In order to help prevent spam bots, this plugin uses a client side generated checkbox that users have to check in your site's comment form if they want to leave a comment. It is much easier and less annoying for your users to just check a box than it is to enter a captcha which they will appreciate.
And since the check box is generated on the client side javascript, spam bots can not even see it which will prevent about 99% of all automated spam bots. You can also set a maximum amount of comments that one user can write to prevent from being flooded by comments.
This plugin is super easy to use and set up, all you need to do in order to configure it is specify which error message should be shown when a user forgets to use the checkbox or there is no checkbox present.
To find out more about the WordPress Growmap Anti Spambot plugin, check out this video.
Clean Talk
Next up on our WordPress AntiSpam plugins list is the WordPress Clean Talk plugin. It is a premium cloud based plugin that can do things like: block spam bot signups, spam comments, and trackbacks. This plugin will protect your site from spam comments by sending all incoming comments to Clean Talk's cloud servers where they are then checked for their validity. If the comment is deemed to be spam then it sent to the spam queue but if they are deemed as valid they are then approved and published. The Clean Talk plugin can also support many third party plugins such as: Jetpack, Contact form 7, BuddyPress, WooCommerce, bbPress, and WP-Members.
More features of the WordPress Clean talk plugin include:
Works with mobiles users and devices
Stops spam surveys and polls
Works with GDPR
Stops spam contact emails
Stops spam in WooComerce
Stops spam subscriptions
and much more!
"

... and Scan WP's recommended web hosting company is... Cloudways (Click for special deal)

"
Anti-spam
The Anti-spam WordPress plugin can automatically block spam commenters in the comment section without needing to use captcha. This plugin is so low maintenance and easy to use, just install it and it does the work automatically. The comments that it blocks can be stored in the Spam area if you need or want them, this function can also be turned on or off in the settings page. And these blocked comments that are being stored can be turned into regular comments should you decide to do that.
A great perk of the Anti-spam plugin is that it comes compliant with GDPR so you have one less thing to think about when using it. This plugin only blocks spam in the comment section so if you are worried about your site being spammed in other ways you may want to add another plugin to use.
Miniorange
The MiniOrange WordPress plugin has a very cute name but it is actually a very powerful and user friendly plugin to help you protect your website. It is a WordPress Spam protection and Anti spam plugin to eliminate things on your site like: Registration spam, Comment spam, content spam and just about every other type of WordPress spam out there. It identifies the spam, then deletes it and prevents future registrations and also "helps to defeat WordPress spam users". It also has Google reCaptcha login and registrations spam protection. This plugin can also stop WooCommerce spam by blocking submissions on your comment forms that are not legitimate.
The MiniOrange WordPress Anti Spam plugin also comes with:
The capability to block comments by using Stop Words from your unique Stop Word list that you create.
Spam filter
The capability to block users from certain countries
Stops spam and bot registration
Support for Contact form 7, Ninja Forms, Gravity Forms, BuddyPress, bbPress and many others
Spam Master
Let's find out how our next plugin got its name, The Spam Master. This plugin is jam packed with function and features to provide your WordPress site with the ultimate protection. It has the automated Spam Learning function which provides you with registration IPs and emails for analysis and spam lists inclusion. The Spam Master is a module plugin which means that it only loads whatever is needed to ensure your site is secure and clean. Spam Master protects the following on your site from spam bots or spam users:  user registration, comments and pages and posts. It is also Contact Form 7 ready which you can use to have valid users subscribe and you can send them email updates and stay better connected. And it is WooComerce ready for any and all of your online shop needs.
The Spam Master WordPress plugin comes packed with even more features like the following:
Useful widgets and safe website seal for commerce and sales
It includes Firewall technology and Signatures
Honeypot fields for registration, login or comment forms
Google reCAPTCHA and Invisible reCAPTChA
WP Bruiser
This next plugin of our WordPress AntiSpam plugins list also relies on algorithms to identify spam bots instead of using captcha images. A cool thing that this plugin can do is integrate with WordPress login and registration page aside from the comment form. The WP Bruiser plugin can completely get rid of spam bot signups along with spam bot comments. Since this plugin prevents spam from even ending up on your site it creates a spam free environment that allows your site to be faster and more secure. This plugin is totally invisible to end users because they do not need to fill out any captcha or other sort of "human detection" field. All you have to do is install it and it just works, it is that easy.
The WP Bruiser WordPress plugin has a few more features to offer you, such as:
Automatically block IP addresses
Provides: reports, statistics, maps and charts that have blocked spam attempts
Works with several different cache plugins
Can set a maximum character limit for comments
Stop Spammers
We move on to the Stop Spammers WordPress plugin which is a very impressive choice as it comes with a whopping 20 different checks for spam comments. It will even be able to detect spam from many other countries. And if you like to customize then this theme is also a good choice for you because it comes with more than 12 pages of choices for extreme user customization.
How this plugin works is that it actually offers a second chance to users should spam be detected in their first attempt to sign in or submit a comment. If their first attempt is denied a captcha image comes up that they will need to correctly fill out in order to log in. This plugin can support Google recaptcha, OpenCaptcha, and SolveMedia Captcha. Because the Stop Spammers plugin uses so many different ways to detect spam it may actually be too strong for some websites.
WP Cerber
We have reached our twelfth plugin of our WordPress AntiSpam plugins list with WP Cerber. This plugin helps defend your website against: attacks by hackers, malware, spam and more. And it can also mitigate brute force attacks because it limits the number of login attempts through the login form. It also helps you track user and intruder activity by sending you notifications via email or directly to your mobile or desktop. In order to protect your registration, comments and contact forms you can use the Cerber anti spam engine or the Google reCAPTCHA. There is also a malware scanner, file monitor and integrity checker. There is also invisible recaptcha for WooCommerce and WordPress. and WP Cerber can work with almost any form you might have like Ninja Forms, Contact Form 7 or Gravity forms.
More features of the WP Cerber anti spam plugin include:
Cool notifications with powerful event filters
Create custom login URL
Verify the integrity of WordPress files, plugins and themes
And many many more
AlphaOmega Captcha
The AlphaOmega Captcha plugin provides your site with, you guessed it, various captchas for added security on your WordPress site. It helps protect you from spam as well as brute force admin logins. There is an anti spam filter that comes with this plugin for you to create customizable key words and phrases to block spam and it can filter comments for inappropriate content. There is also a new feature of AlphaOmega Captcha and that is a Spam Counter which shows you how intense the spamming activity on your site is. You can also create your own Custom anti-spam filter list to block spam comments from being sent to you so you have full control over the comments that are being blocked.
More features of the AlphaOmega Captcha WordPress plugin include:
Multiple different captcha position on your WordPress comment form
A wide variety of captcha images
you can use the captcha functionality on your WordPress comment form and admin login area
Final Thoughts
Protecting your site from spam, bots and malware is incredibly crucial. If you want your site to work efficiently then you need to implement one of these WordPress AntiSpam plugins to constantly sort through your content. Decide what your security needs are for you WordPress site and once you have that figured out you will be able to decide which of these plugins is the best choice for you.
Recap:
Save 4 Later
Email liked links to yourself