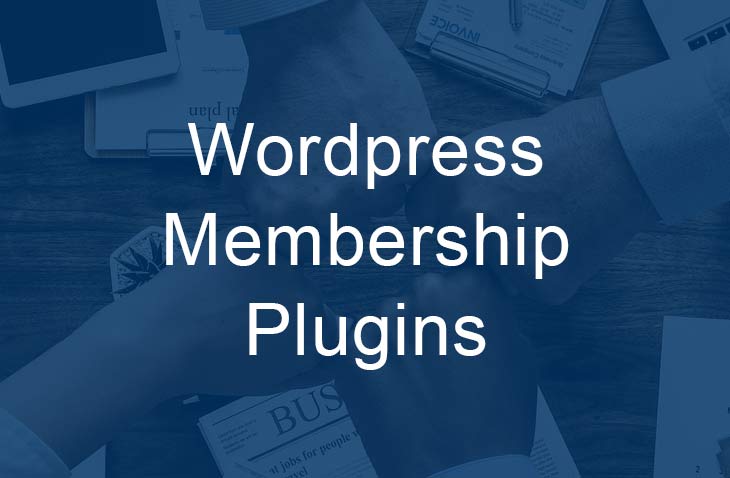 5 WordPress Membership Plugins Compared - 2023
Last modified: January 3, 2021
Many online businesses require that members join for a profit to be made. WordPress Membership Plugins can help to add the necessary details that attract subscribers to your site. You can easily make an attractive offer to your consumers with a good plugin.
WordPress Membership Plugins: Bring in More Members
Memberships are large part of businesses. These are often presented as subscriptions. The success of these types of businesses depends solely on individuals that commit to ongoing services. The best way to get your subscription based business to prosper is to make sure that people know about your business and have a reason to stay with you long-term. A variety of payment options for customers makes it more convenient for them to pay. WordPress Membership Plugins can help you accomplish these goals, and many more.
| # | Name | Image | |
| --- | --- | --- | --- |
| 1 | MemberPress | | More Info |
| 2 | LearnDash | | More Info |
| 3 | S2Member | | More Info |
| 4 | Restrict Content Pro | | More Info |
| 5 | MembershipWorks | | More Info |
Show More
* This button will show the rest of the post and open up an offer from a vendor
Filter between free and paid
MemberPress
When you are up against a time requirement, this is the time to consider the MemberPress plugin. Your site can be up and running quickly and efficiently. Your users won't be disappointed when they can easily see the pricing options and receive "thank you pages" for their loyalty. Content access control gives you the choice to keep content some content away. The restrictions can include posts, tags, and even entire pages. Content sometimes needs to be released in limited amounts on a specific schedule. This is called content dripping. You can easily restrict some information until the right time. Some common uses for content dripping are sites that sell learning materials and online education.
LearnDash
LearnDash is a great way to integrate flexibility into your membership site. WordPress membership plugins should make your business easier to handle. You can offer your customers a variety of services with LearnDash.  Many membership based purchases have different levels of service that can be accessed with different price points. This plugin offers the simplicity necessary to get the setup going quickly, while offering more complex options once you are ready to make some changes. Content has to be restricted and organized into various sections so that different levels of customers can access the appropriate information. This can be complex, however, LearnDash makes it easy. The unique community attributes are a special part of this plugin, as well. Forums, certificates, and quizzes can help members feel more accomplished and united with other members
S2Member
The S2Member plugin is one of the free options. You can also choose from a more detailed version of S2Member, which is a paid, pro version. The free options are great because you can try out the features before committing to a plugin long-term. S2Member has many of the popular options like content dripping, payment gateways, and integrations. The payment gateway on the free version is limited to PayPal. You can offer Authorize.net and Stripe with the pro version. You won't be left alone to deal with complications, as customer support is available to all users. Personalized email support is included in the pro plan, while proper support documentation is available to those on the free plan.
Restrict Content Pro
Restrict Content Pro is a very specialized plugin that offers a variety of options ranging from $99 to $499. This plugin is geared towards professional use and can be implemented easily for your professional site. The price includes many features that are offered as add-ons with other plugins. This all-inclusive plan makes it much easier to gain everything you need for your site with one purchase. Some of these include PayPal, MailChimp, and Stripe. Email support boasts quick response times, enabling you to keep your site up and running if issues arise.
MembershipWorks
MembershipWorks is a high-end all-in-one membership platform, built among other things for:
Membership managing
Directory
Events
Donation
MembershipWorks has many third-party integrations to choose from, such as:
Payment Gateways
Accounting Software
Emails/Newsletters
Forums
Managing your membership site with MembershipWorks allows you a large array of options, which makes your site management a breeze. With unlimited membership levels, rating, dates, trial periods, upgrading & downgrading, and so many other options – MembershipWorks is an industry leader in Membership plugins.
Final Thoughts
WordPress membership plugins offer many services to complete your e-commerce site. Membership sites require the implementation of complex features to provide ongoing service to different levels of subscribers. Data restriction, varied payment methods, and content dripping are all a regular part of these types of sites. Take your business to the next level with a membership plugin. You can easily sign up for the free version of many of these plugins to find out which one is right for you. The paid versions offer a large variety of options to secure customers and provide them with the best long-term service.
Recap:
Save 4 Later
Email liked links to yourself