The e-shopping experience for customers can be enhanced by making the products look a little more appealing. One of the ways to bring more life into the products that have variable attributes, is to add the color option. WooCommerce color swatches are a feature that you can use to enable users to view the product in different available colors in a smooth way!
There are Many WooCommerce Color Swatches Plugins to Choose From
So, lets see what the top options are…
Filter between free and paid
Free
All
Color and Image Swatches for Variable Product Attributes:
The Color and Image Swatches for Variable Product attributes is a plugin that is compatible with WooCommerce version 3.0 developed by Phoenixx and available at WordPress.Org.
WooCommerce itself has drop down options for providing color variables, but it is not an ideal way to introduce users to the features they can choose from.  Using this WooCommerce color swatch plugin which has a free version as well, lets you add unlimited color swatches. You can choose and create a swatch border style as well as in circle or square shapes for the WooCommerce color swatch, besides being able to create global swatches for the entire range of products.
WooSwatches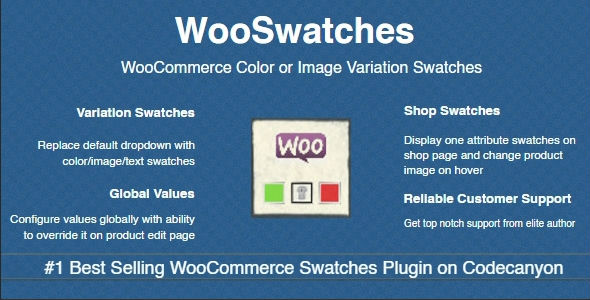 Available at CodeCanyon, WooSwatches is a best seller among WooCommerce color swatches plugins. The drab looking default drop down color selections are made more attractive by this easy to use WooCommerce color swatch plugin.
Exciting features of this WooCommerce color swatch plugin include:
Option to create global attributes and override them on a specific product page while editing
Option to show one color attribute on the shopping page and changing the image or color attributes when hovering
Great customer support
Stylized swatches with square and round shapes
Filtering based on colors
Also, the improved feature on this plugin lets the users choose only the available colors by blocking out those that are unavailable.  Out of stock product variables are not displayed which minimizes confusion and wrong selection (This is a great feature FYI).
WooSwatches is highly compatible with all templates and with WordPress Multilingual themes. Great documentation and support are other impressive features with this WooCommerce color swatches plugin. Six months of technical support with the option to extend to 12 months is an added bonus which exists on all CodeCanyon products.
WooCommerce Variation Master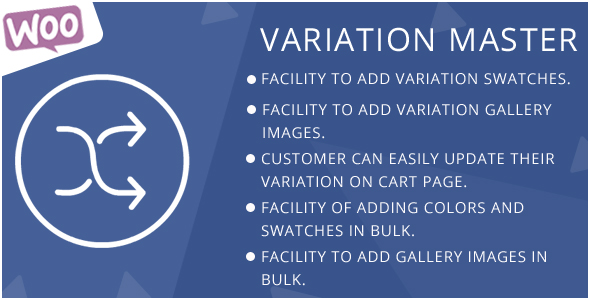 Also from CodeCanyon, this WooCommerce color swatch plugin is very easy to install & get it working and it comes with great features. The plugin shows a display when the product variable is not available
Other exciting features of this WooCommerce color swatches plugin are:
You can import and export swatches easily
You can also add swatches in bulk
Create combinations of color and image swatches
Add unlimited attributes and variations including colors, patterns and sizes
You can describe each attribute
With WooCommerce Variation Master you can embed gallery images and control module wise from a single page.
JC WooCommerce Advanced Product Attributes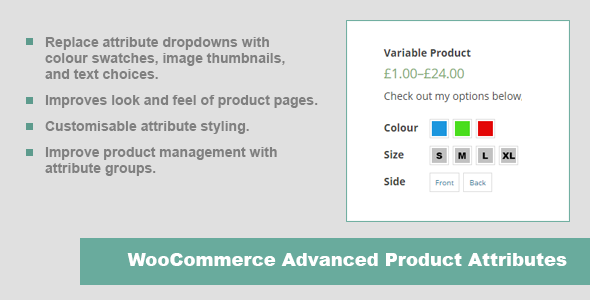 Another great product from CodeCanyon, this WooCommerce color swatches plugin is an ideal option to enhance the product page look and shopping experience. With this plugin, you can customize styles of swatches with modern attributes.
It is easy to load multiple attributes onto the products with just a click and you can also create attribute groups on different products to save time and effort updating each product.
Openswatch - Woocommerce variations image swatch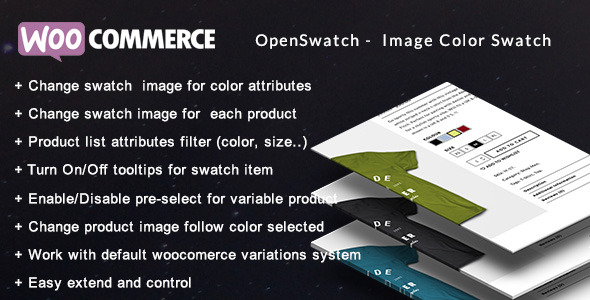 Launched in 2015, the Openswatch Woocommerce variations image swatch is an effective WooCommerce color swatch plugin for WordPress.
Using this plugin, it is easy to disable or enable color swatches on product lists and there is also the option to change images based on color filters for all images.
Variation Swatches for WooCommerce
Available in WordPress' official plugin directory, this WooCommerce color swatches plugin allows you to extend the default features on WooCommerce without disturbing them. This plugin by ThemeAlien is easy to install and get ready to use on your Woocommerce site, and best of all, since it comes from WordPress' free directory – it's free to download and use on as many sites as you want.
Conclusion
The default variation options that come with Woocommerce don't exactly stand in one line with UX trends and useful design like we know is really important these days. Having a well structured site that appeals to your clientele is important since it affects your conversion rate. If you have an eCommerce website and are using WooCommerce's default variation options, it's pretty important that you choose one of the above plugins and make your site more accessible to your clients. Just watch how your conversions will skyrocket.
In general, if you are looking for plugins for specific needs, you can always use our free tool, these are the plugins that have tags named Swatches, so you can find them easily – swatches plugins.