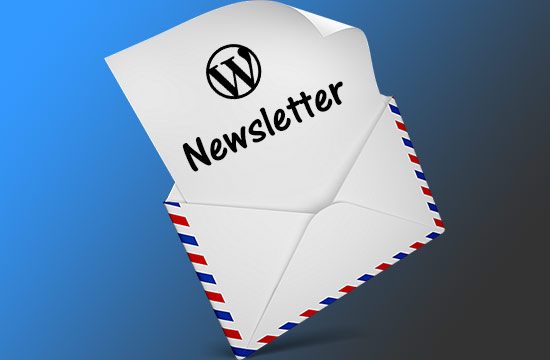 Top 5 WordPress Newsletter Plugins Compared - 2023
Last modified: January 3, 2021
Email newsletters are one of the best tools to help make your brand add traffic and engage more customers. However, in a competitive business world, things can get more complicated than ever. Utilizing just another newsletter isn't going to cut it anymore.
You need a newsletter that can really stand out and offer features that aid you in your digital marketing attempts. That's where WordPress newsletter plugins come in. They offer a range of features and functions that can enhance your marketing efforts.
Go through our list of the best WordPress newsletter plugins and choose the one that benefits your brand the most.
| # | Name | Image | |
| --- | --- | --- | --- |
| 1 | Tribulant - WordPress Newsletter Plugin | | More Info |
| 2 | OptinMonster | | More Info |
| 3 | Bloom | | More Info |
| 4 | WP Subscribe Pro | | More Info |
| 5 | ALO EasyMail Newsletter | | More Info |
Show More
* This button will show the rest of the post and open up an offer from a vendor
Filter between free and paid
Tribulant - WordPress Newsletter Plugin
Tribulant is an outstanding WordPress newsletter plugin that offers features to help you meet all your newsletter marketing goals. With features designed to garner more subscribers and send out emails to large customer bases, Tribulant manages to live up to its reputation of being an "all in one" tool.
For instance, you can configure the plugin to behave as you want, thereby, creating a wonderful user experience for your customers.
You have a range of templates to choose from, which makes it easier to simply create and send out newsletters. However, that does not mean you can't design fresh templates. You do have the option of incorporating self-designed templates or purchased templates.
Lastly, you also get the option of tracking your newsletter campaign under metrics such as bounces, subscriber growth, unsubscribed customers, and emails sent.
OptinMonster
OptinMonster remains one of the most popular WordPress newsletter plugins out there. Of course, there are reasons to back up the popularity. To start off, you have a ton of customization options to choose from. This includes the Exit Intent technology (as demonstrated in the image above), an infinite number of form types, and A/B split testing.
If you want high conversion forms, OptinMonster makes things easy via a simple design process. The process is aided by a fully-loaded form designer and an animation tool called MonsterEffects.
Bloom
Bloom from ElegantThemes is one of the most stunning WordPress newsletter plugins you can find right now. But, its appearance is just 50% of what's good about it. Apart from the way it looks and feels, Bloom also offers a lot of functionality.
To begin with, you can choose from a collection of 100+ templates. There is support for 6 pop-up form formats as well. This includes in-line with content, content lockers, below content, widget area, fly-ins, and pop-ups.
Bloom offers 16(!!) email marketing software integrations with some of the most popular email systems used today. Some of these systems include: AWeber, Mailchimp, iContact, MailPoet, Hubspot, Salesforce and more… Go to Bloom to see the entire list.
Just like any other ElegantThemes product, Bloom is no different. There are a lot of features that come with the plugin and it's very well structured. For much more information about Bloom's abilities, go to the plugin and read the entire intro.
WP Subscribe Pro
WP Subscribe Pro is a premium WordPress newsletter plugin that comes with a ton of features that are truly useful. This includes pop-up triggers for particular pages/posts, exit intent technology, time delay, and an opt-in form.
It's also an easy plugin to work with, as the customization options and pop-up triggers are easy to configure. You waste no time in trying to figure this plugin out.
Another unique aspect is the pricing policy. With WP Subscribe Pro, you get support and updates for lifetime. There are no annual renewals to deal with.
ALO EasyMail Newsletter
ALO is one of the most effective WordPress newsletter plugins you can come across. It comes with email collection and sending features for specific locations. Other than that, you also have features such as newsletter open rate statistics and link click statistics that allow you to measure the effectiveness of your campaign.
Also, there are no monthly fees to deal with in the case of ALO EasyMail unlike Aweber or MailChimp. There are also features to help you with the creation and management of mailing lists and subscribers.
Final Thoughts:
It's common knowledge that email marketing is a marketing source well worth your while if you pay enough attention to it. The above WordPress newsletter plugins will help you with that exact task. The only task you are left with is sending a compelling newsletter out to your subscribers make sure it's interesting enough to get them to click on it.
Good luck!
Recap:
Save 4 Later
Email liked links to yourself