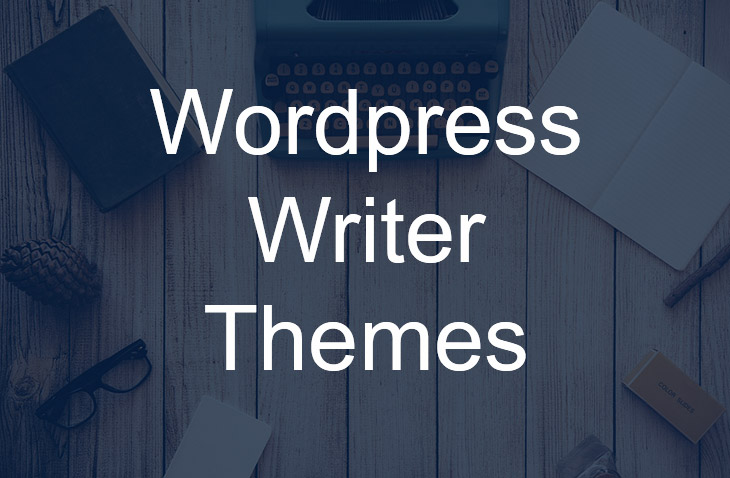 25 WordPress Themes for Writers Compared - 2023
Last modified: July 19, 2021
Calling all writers, authors, bloggers, or anyone that just loves to express their creativity through the art of words, you may want to read the following article. Having a creative writing site of any kind, but especially blogs is becoming an increasingly popular activity in today's digital and technically advancing world. People can now easily share their creative or even professional writing work with the world for free and also under their full control. You no longer need to be published in an article or magazine or newspaper to get noticed, which can be incredibly time consuming to do, you just need to focus on your content and build up an online following for your site. Now I know some of you may be thinking that it is not so easy to build a blog or any other kind of writing site that is a success but it can be much easier than people may realize. With one of these WordPress themes for writers, even those of you with minimal computer skills, can still build their dream blog or site for posting their personal writing creations.
WordPress Themes for Writers – Get your Dream Blog up and Running
I'm so glad you asked! To begin with, each WordPress theme is different and can therefore offer you different features and assistance. Some of the following themes for writers may have a few overlapping features but at the end of the day there will be one that can give you everything or almost everything you are looking for to make your blog a success. These themes come with  loads of tools to help you get noticed in the very cluttered and overwhelming world wide web and create a site that displays your work in the best way possible.
| # | Name | Image | |
| --- | --- | --- | --- |
| 1 | Zillah | | More Info |
| 2 | Amadeus | | More Info |
| 3 | Serene | | More Info |
| 4 | Oblique Pro | | More Info |
| 5 | GraceUnderPressure | | More Info |
| 6 | Freelance Writer | | More Info |
| 7 | Wild Book | | More Info |
| 8 | Evoke | | More Info |
| 9 | Author | | More Info |
| 10 | Forte | | Not Available |
| 11 | Himmelen | | More Info |
| 12 | Verbosa | | More Info |
| 13 | Wisteria | | More Info |
| 14 | Monstroid 2 Lite | | More Info |
| 15 | Responsiveness | | More Info |
| 16 | Newsbuzz | | More Info |
| 17 | BlogKori | | More Info |
| 18 | Lighthouse | | More Info |
| 19 | Structure Lite | | More Info |
| 20 | Brigsby | | More Info |
| 21 | Clean Journal | | More Info |
| 22 | Medium | | More Info |
| 23 | Typology | | More Info |
| 24 | Breeze | | Not Available |
| 25 | Simpleton | | More Info |
Show More
* This button will show the rest of the post and open up an offer from a vendor
Save 4 Later
Email liked links to yourself