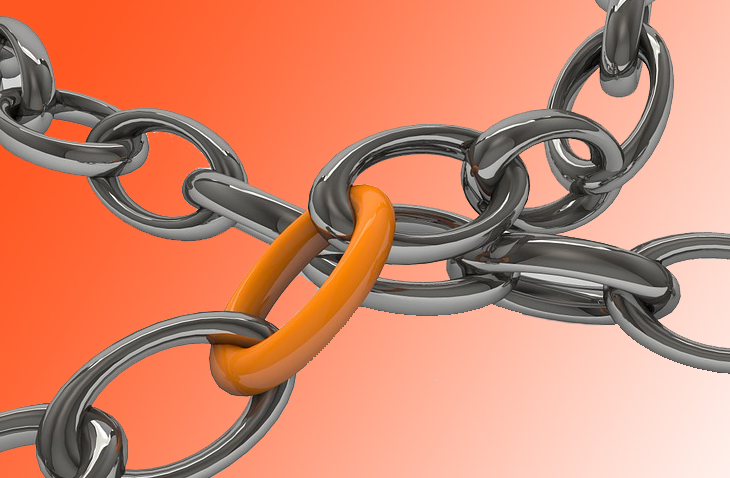 Link Building in 2018
Last modified: January 13, 2020
Building backlinks is one of the hardest tasks in SEO (assuming you do it the right way), there are plenty of companies that offer automated backlink software services for those of you that like the black hat approach. However, link building in 2018 is very different than in 2008, so let's go over some tactics that will help us get ahead. First things first, for our non SEO savvy readers:
Link Building Definition
What is a backlink?
What is link building (or otherwise known as backlink building)?
What are backlinks good for?
Many years ago when Google was a bit younger (and less scary) they needed to determine what the best ranking factors will be for a given search query. If a user searches for "Flowers in Seattle", how do we determine what sites should rank and in what order. Google has let us know that there are over 200 factors which they are not publicizing, however, one of the top factors is backlinks.
What is a backlink?
A backlink is a link that points from one website to another. It's considered a vote of confidence to the site that has the link pointing to it. Back in the day when Google let SEOs know that that was one of the top factors, spammers started going crazy and building backlinks to their websites, thus getting better rankings, traffic and money. Luckily those days are over. Backlinks are still very important, though they work very differently now. In the past it really didn't matter what kind of link you got, it helped you. Nowadays there are many parameters to take into consideration. Here are some of them:
The strength of the pointing / linking website
The relevance of the pointing / linking website & page
Amount of outgoing links
The linking website's backlink profile
There are many more but these are some really important things to look at.
What is Link Building / Backlink Building?
In general, Google wants backlinks to be created "organically". That basically means that the website owner / webmaster / SEO company should not do anything to have them created. In reality that can happen but if we use our previous example, your "Flowers in Seattle" website will not get backlinks organically. The chances are slim to none.
Blackhat Link Building
Blackhat link building is a form of getting backlinks against Google's guidelines. There are many ways you can do that, such as:
Automated tools such as GSA, Scrapebox, Senuke, Xrumer etc.
Buying backlinks from dedicated backlink Facebook groups / forums
Ordering backlink schemes such as linkwheels
Buying backlinks from PBNs (private blog networks)
Creating a PBN
Link exchanges
Needless to say this isn't the way to go. It might help you for a short while but in the long run you will loose.
White hat Link Building in 2018 (Via SEMrush)
SEOs decide for themselves what is considered blackhat and what is considered white hat. Some of the tactics that will be presented here might be considered black hat or even gray in some SEOs book, however, these tactics are necessary if you want to be heard of and written about. And the most important thing – you are not building them / buying them. You are simply asking other sites if they would be willing to link to you.
The first link building tactic is to do a smart  competitor backlink research with SEMrush (use this link for a 14 day trial). There are several tactics you can use to spy on your competitors, which some of them have been covered on this blog, such as this post. Taking all that into consideration, we would like to talk about SEMrush's AMAZING tool called Indexed pages. It's pretty amazing because once you add a URL in the tool, it shows you a list of top pages + amount of backlinks per each page. If you click on the number of links you can see the actual backlinks that were built to that page. Here's an example using the top result for the query "flowers in Seattle".

So just looking at the top image, I can already think of 2 strategies:
Homepage Backlink Building Strategy
As you can see, this site like many others has much more backlinks to the homepage. Usually links built to homepages are not created because the linking site liked the content (unlike articles for example). This isn't always the case, it really depends on the type of site. In order to get ideas to link to my site (Assuming I would be selling flowers in Seattle) I would click the backlink number associated with the homepage, go through them and email any relevant sites and write something like: "Hey I realized you link to _____ from your site / page ______. Would you consider linking to my site too? The URL is _____. We offer more types of flowers, faster deliveries etc." You get the point. Some of the backlinks might be created manually, for example comments. You can add one manually too.
Article / Inner page Backlink Building Strategy
Unlike homepages, many of the backlinks we see pointing to inner pages (except blackhat backlinks) are usually created because the content on that page interested the linker and gave him some value. Unlike homepage links which are sometimes very general, inner pages are very specific. You should do the same thing as in the homepage strategy, though you should have a specific correlation between your competitor's page that was linked to, to the page you want to get a link on. So, if your competitor has good backlinks to an article about the best looking flowers of 2018, you should have a similar BUT BETTER article. Next, find sites that linked to your competitor from withing actual articles, email the editor similar to how I showed above. Make sure to state the difference in your article.
Show More
* This button will show the rest of the post and open up an offer from a vendor
Final Thoughts
This strategy works 100%. It's all about putting time and effort into it. Both into your own content and also into finding backlinks that are relevant to you and have already been created pointing to your competitor. An important thing to take in mind is that you won't get 100% of them.
Some may be bought links
Some may be spam
Some may be auto generated by scrapping websites
A great deal of them won't email you back
But if are consistent and keep on working at it, you will get positive responses just as long as you really have good content.
Save 4 Later
Email liked links to yourself