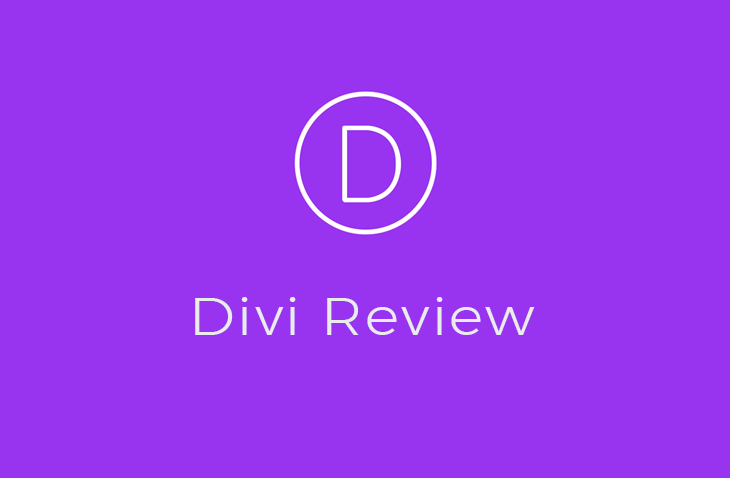 Divi Theme Review
Last modified: January 13, 2020
You have probably come to this post if you are interested in either purchasing Divi or are curious and just want to know more about the incredibly popular premium WP theme and read a Divi Theme Review about it. Divi is a very powerful multipurpose WordPress theme from Elegant Themes. We will talk about the various aspects that make Divi so strong (leading to its popularity), some pros and cons, and the many features it has as well. Once you have read more about it from our article, you can then decide if it is a worthwhile investment to use as the theme to build your WP site.
Getting to Know Divi-A Divi Theme Review
Since Divi was created by Elegant Themes, currently the most popular independent WordPress theme store, it makes sense that Divi is purchased so incredibly often. Another aspect of Divi that has led to its popularity is the fact that it is multipurpose. This means that it can be used to build any website. So if you want to create a travel blog, or a news site, or a magazine, or any kind of site you can think of, you will be able to create it with Divi. Since it was created, Divi has been receiving frequent updates and has become the flagship theme of Elegant Themes. And while Divi is being updated to constantly be made better, it is also one of the few themes currently available that uses a true front end page builder that has point and click inline editing. So not only is Divi very easy to use but you can also customize almost every aspect of it.
So have we peaked your interest? Check out our Divi Theme Review to see if this theme lives up to all of the hype so you can decide if it is the right choice for you to start building your own one of a kind WordPress website.
Show More
* This button will show the rest of the post and open up an offer from a vendor
What is Divi?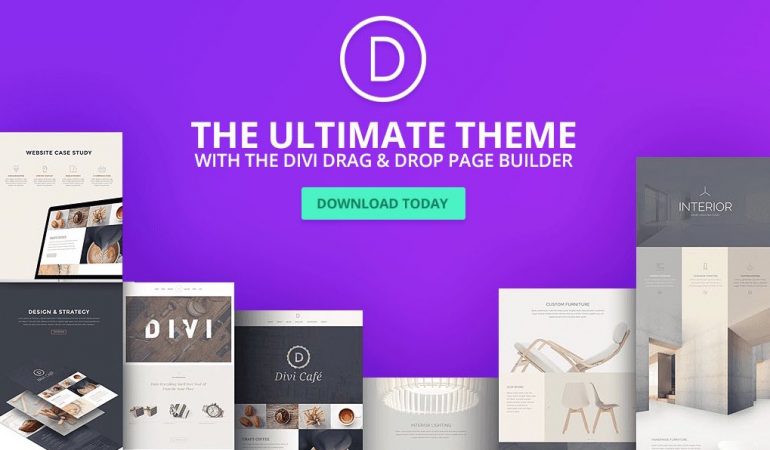 Before we get into great detail about this theme in our Divi Theme Review, we should probably first discuss a little about what Divi is exactly. Divi is the flagship product offered and created by Elegant Themes and is sometimes referred to as a mega theme. So what does this mean? It means that Divi is a WordPress theme, just like the hundreds of thousands of WP themes out there for you to comb through, but it is bigger and much better (like way better). Divi is a multipurpose theme so it can be used to build any kind of website you can think of so it is not specific to just one type for instance an online magazine. So since it is not specific to one kind of website, in theory, every single person looking to build a WordPress site can use Divi to create it.
In addition to being very versatile, Divi can also be used by people of all different tech levels, from novices to experts. It is geared towards people with minimal tech and website building experience so it is easy to install, update, set-up, etc. Divi is totally functional right out of the box so all you have to do is install it just like any other WP theme and it doesn't require any code to use it either. So if you have no coding knowledge or experience Divi can still work for you.
Another thing that makes Divi different from other WordPress themes is that it does not need an extra page builder to work with it. Many WP themes require you to have a page builder included and added onto the WP theme you choose, such as, Visual Composer or Beaver Builder, along with it to help you to build your site easily and to your specifications. Divi comes all ready to go with its own page builder called Divi Builder, so you do not need to purchase a separate page builder to make the creation of your site much easier and simpler.
Features of Divi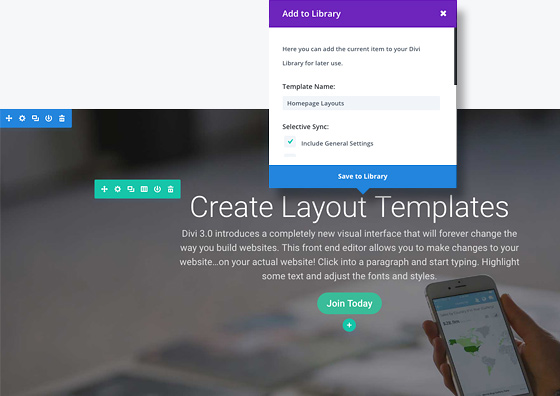 Obviously the best and most crucial feature that makes Divi so amazing is that it is essentially an all in one solution for website building, creating, and customizing. Right out of the box it comes with everything you might need to get your website up and running. So let's now discuss the details of the features that make Divi what it is.
One very important thing is that Divi allows you to build your site in real time. This means that as you are creating your site you will be able to see your changes being made as you do them, you do not need to first save and then see what the results will look like. This is a huge time saver and adds to Divi's efficiency.
Divi is also able to be translated into 32 different languages so if you want to expand your site's audience or create a site that will be used in a non-English speaking country, you will have a variety of different languages to translate your site's content to.
There is also the Divi Module Customizer which will allow you to change how each standard content module will look, or you can use Divi's split-testing module.
Another very important feature of Divi is that all of it's layouts are resposnive. Therefore, everything on your website will always look great, whether your user is using a large desktop or a tiny mobile phone.
Divi also has a drag and drop tool so you can customize and build almost your entire site by just dragging and dropping items around your page so even if you have no coding knowledge you can still fully effectively use Divi.
With Divi you will also get a library of content elements, which is very impressive. Just these elements alone will give you the ability to build basically any kind of website you could want.
One last very cool feature is that when you are done creating your layouts you can save them and then import or export them to use on other sites.
Using Divi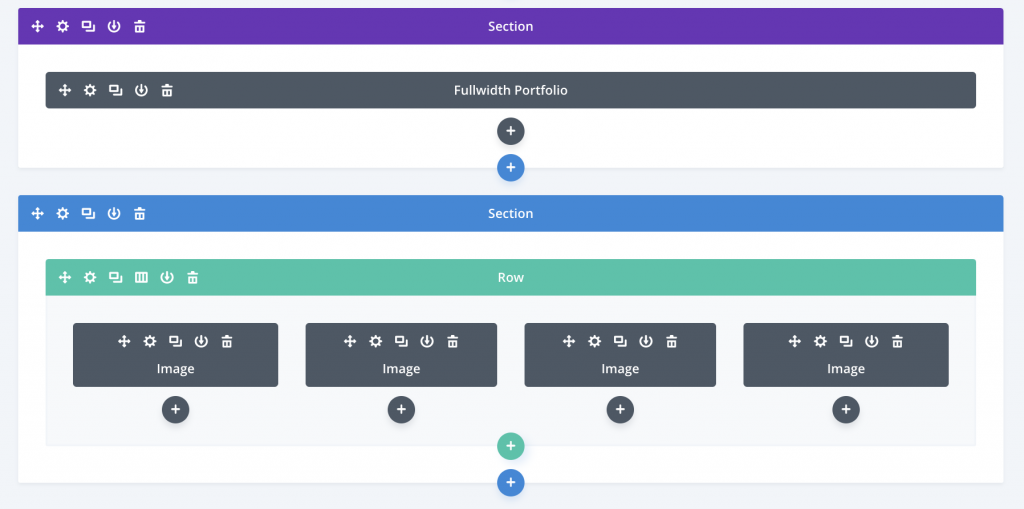 First things first. In order to even be able to purchase Divi you will have to go to Elegant Themes's website to buy it, since it is a premium theme it can not be found on WordPress.org. Then you will need to get your own zip file which will have the theme. When you have possession of Divi you will install it like any other WordPress theme. You have to go into the panel to Appearance, then Themes, then Add New, followed by Upload Theme. Once Divi is installed and active, you will notice that Divi has its own menu in the main sidebar where you will be able to find the link to the theme's main setting panel.
A good way to get to know Divi and discover everything you can do with it is to start by creating a homepage for your website. When you want to begin creating you will have to create a blank page and then assign it as the front page in Settings then you will be able to edit the page with the Divi Builder. If you have used other page builders before, such as Elementor, then you will find that they all work very similarly.
When you get started with your page you will see it is made up of sections. Each section will contain rows and those will contain columns which will then break down to content blocks (above is an image of what all of this looks like). Once you are ready to get started you click where it says Divi Builder and then you will choose from the many different layouts to start actually creating your page. The page builder's interface is also very intuitive which will make it pretty self explanatory while using it.
Pricing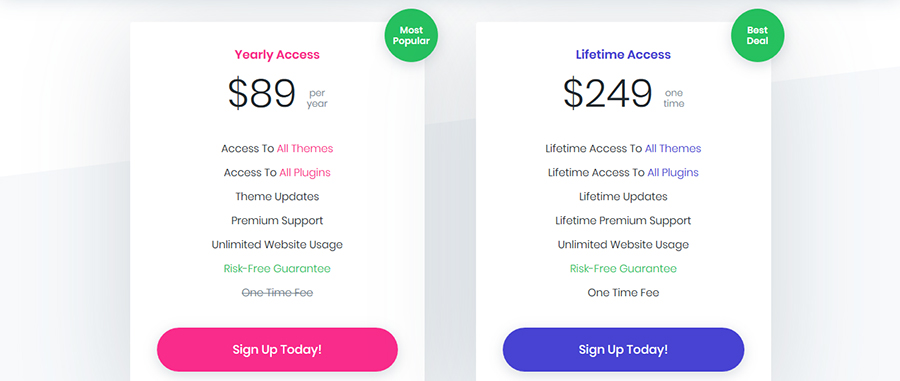 So now that we have gone through all the features of Divi and discussed why it has grown in such popularity, let's discuss if it is worth the price and different payment options for it. Of course a theme that is so unique should have a unique pricing model. What happens is that when you buy Divi you are actually buying access to Elegant Theme's entire catalog of their themes and plugins.
Now I know that this may sound like a huge expense but there are actually two different payment options you can choose from. The first is a yearly access plan. You pay $89 for one year to have access to the Elegant Themes theme catalog. This is a good option if you are unsure if one of these themes is what you are looking for. The other choice is a $249 charge that is a one time fee and will provide you with access to these themes for life.With these plans you will not only get access themes but plugins through Elegant Themes as well.
Not only that, but since Divi is so versatile it can be used for any kind of site so if you start doing a blog but want to switch to an eCommerce you can decide at a later date to do that and you can still use the Divi theme. Another perk of purchasing Divi is that it comes with both types of licenses that will allow you to use Divi on unlimited sites. This means that if you choose to launch another website in the future you will not have to pay anything extra.
I know that these pricing options may seem a bit steep but considering all you will gain from purchasing Divi it really is a great deal. It will also save you a lot of time and headache since it is such a flexible theme and can be used by almost anyone no matter how little computer skills they may have.
Cons to Divi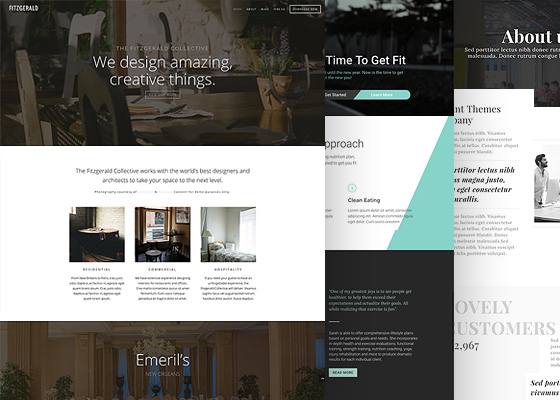 Honestly, Divi does not really have any serious negatives. But of course with anything, there are both pros and cons to this amazing theme.
For one thing Divi is heavily dependent on shortcodes when you are building your layouts. The downside to this is that it means you will lose them should you ever decide to switch to another theme. While this is annoying and is a negative, it is not a Divi specific negative and you may experience the same thing if you choose to start out with a different theme instead of Divi.
One other very minor downside is that you will only receive updates for this theme if you have an active subscription. This makes Divi different from many other premium themes because most others give you free updates because they also include security features and other important components.
Lastly, since Divi is so easy to use it is a really great option for beginners. It has good documentation for people that are new to creating their own websites or are maybe just not so computer savvy. However, since the documentation is good for beginners, it is not good for developers. This is not really an extreme negative but it is a slight downside, if you, yourself, are a developer.
But these aren't really serious negatives. In terms of losing your layouts if you move to another theme, you should not really need to get a new theme when you already have Divi since it is so multipurpose. And this kind of situation with losing content when switching themes can happen with many other themes as well, not just Divi. And all you have to do to address the other downside is have a subscription which is a very minor thing to set up. And as for developers, you can still use this theme, it just may not be as fun to play around with and use as some other WP options
Final Thoughts
So now that you have read about pretty much everything there is to know about this premium multipurpose theme we hope you have found this Divi Theme Review helpful. Divi is really a great multipurpose theme to use for creating your website so hopefully you will highly consider it as your choice of theme. And whether you are a beginner at website creating or an expert, anyone can use Divi to make their perfect one of a kind website.
Recap:
Save 4 Later
Email liked links to yourself