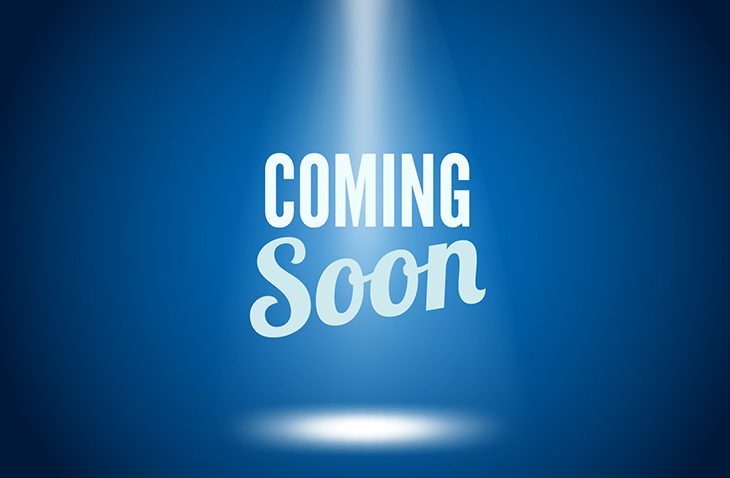 10 Best Coming Soon WordPress Themes Compared - 2022
Last modified: July 18, 2021
More often than not, when after purchasing a new domain name, and starting to build a new blog, you don't want anyone to be able to see your site until it's ready. A coming soon WordPress theme is intended exactly for that purpose. Hide your site until it's ready.
This is why so many business owners use a coming soon WordPress theme. These have a holding page that visitors can view that states the site will be finished soon and to come back later. In the background, you can create the website and then allow visitors to see the final design when you're finished.
Do You Need A Coming Soon WordPress Theme Or Plugin?
The biggest challenge for business owners is that there aren't a significant number of themes to choose from. So, instead of a coming soon WordPress theme, you might need a plugin to do the job for you. There is an advantage of this; once the finished website has been published, you can delete the theme and the unnecessary coding.
However, there are also complications. You have to make sure that your plugin is compatible with your theme. If there are different developers, this might not be the case.
So, in this list we'll be giving you options if you are looking for a coming soon WordPress theme as well as some plugin alternatives.
| # | Name | Image | |
| --- | --- | --- | --- |
| 1 | Divi | | More Info |
| 2 | Jevelin | | More Info |
| 3 | Kallyas | | More Info |
| 4 | Uncode | | More Info |
| 5 | Startuply | | More Info |
| 6 | Aqua | | More Info |
| 7 | Rain | | More Info |
| 8 | The Launcher | | More Info |
| 9 | Coming Soon Page & Maintenance Mode | | More Info |
| 10 | Coming Soon and Maintenance Mode | | More Info |
| 11 | Everest Coming Soon | | More Info |
Show More
* This button will show the rest of the post and open up an offer from a vendor
Filter between free and paid
Divi
Divi is easily one of the best WordPress themes on the internet and can be easily made into a coming soon WordPress theme. Although it doesn't have the exact features for a coming soon theme, there are many features, such as countdown timers and a great page design that make this a great option for your next web project.
For your finished website, the clean code will make your website easy to rank on Google and other search engines. The elegance of the theme is only enhanced by the simple, user-friendly Divi Builder page designer. While it sounds basic, the power of the page builder allows you to create the website of your dreams. Even those new to website management will find it easy to become a master of.
If you want to be up and running quicker, there are several demo sites you can install within one click. Once installed, all you have to do is edit the content and swap out the images.
Divi Highlights:
Translated into 32 languages and support RTL languages too.
Full responsive so looks great on any device or screen size.
Videos can be incorporated into your website with ease.
A/B testing is possible with the theme.
Jevelin
Jevelin is one of the best multi-purpose WordPress themes available. This theme makes the list because it has a coming soon demo that can instantly be imported into your website. Therefore, you can build your website while waiting out the Google domain age penalty.
This theme is so versatile it can be applied to any industry or niche. This is thanks to the unique layouts, templates and the compatibility with the great WPBakery page builder tool. Building the website is so easy thanks to the drag-and-drop technology applied to the tool builder.
If you want to showcase your previous work, there is a great portfolio option. Or you can use the Slideshow builder tool that can help you create mobile-friendly shows that can include animated text, video and images. And those looking for an eCommerce website won't be disappointed either, thanks to the compatibility and design options.
Jevelin Highlights:
Display images and other content in your navigational areas thanks to Mega Menus.
Social share facilities included so your audience can help you market your content.
The theme is fully optimized for search engines, so you can rank without a worry.
Video tutorials available so you can build your website quickly and easily.
Kallyas
This high quality WordPress theme is a great option for those looking to build a great eCommerce store with WooCommerce. Building your website is easy thanks to the Visual Composer page builder, it's just a matter of dragging the element to the area of the screen you want it to be in and dropping it. With over 100 elements to choose from, this theme has endless possibilities.
To help with ranking, this theme has clean code and uses Smart Loader to speed up the site. This is even if you have animations on your page, which are easy to implement with this theme.
If you want a site with maximum engagement, you don't have to look far. Kallyas has both bbPress and BuddyPress. These two highly community based add-ons are great for keeping visitors coming back to your site. If you're having trouble with this theme, there is a lot of support available, with online documents, video tutorials and even live chat.
Kallyas Highlights:
Many demo sites you can use immediately to get your website up and running quickly.
Fully compatible with numerous high-profile plugins.
Optimized for all search engines and devices; ensures your website can be seen.
With over 100 elements to choose from, your website will never look exactly the same as another.
Uncode
This is one of the best coming soon WordPress themes you can use on your website. It has a maintenance section that is the perfect tool for creating a coming soon page, but that isn't the only reason why it is here. Its flexibility to handle websites from many industries and niches allows you to create a great looking website without the need for knowing any code.
The theme can be employed to design a parallax website without too much effort. In addition, the theme comes with lots of premium plugins to help make building a functioning website easier. For instance, you get WPbakery Page Builder (also known as Visual Composer) and the Revolution Slider, LayerSlider headers and iLightbox.
There are also 50+ pre-made website and pages you can use to help you get started. Therefore, those who are looking for a short build time should seriously consider this theme.
Unicode Highlights:
GDPR support for your website, so you don't need to buy a premium plugin to be compliant.
Fully responsive so your site can be seen on any device and screen size.
Search engine optimized so you can be found on search engines.
Social share functions included.
Startuply
The Startuply WP theme is one of the best themes for businesses who are starting out. In addition to the great features it already has for those new to business and website management, it also has a great coming soon feature that will keep audiences excited about what is to come.
The theme is easy to use with the powerful admin panel that includes lots of options to customize your final website design. There are lots of color options for you to choose from and it only takes a click or two to make the desired change. Great for matching your website to your new branding.
This theme is fully responsive, so will look good on any screen size and device, great for those looking for a bargain on their phone. Finally, to add a little trust to your site, you can include videos as a background. This has been proven to help increase conversions.
Startuply Highlights:
Animation on your theme is easily applied. There are more than 45 animation effects to choose from.
This coming soon WordPress theme is optimized for performance without any additional plugin support.
A great coming soon feature included with the theme.
Custom widgets available on the theme.
"

... and Scan WP's recommended WordPress theme is... Astra (Click to try)

"
Aqua
If you want a different theme for your coming soon page as the rest of your website, then you might want to choose Aqua. This small theme is the perfect solution for those looking to create an engaging and highly attractive site. There are four different styles of coming soon pages you can have. These styles include just a background, countdown time, a kenburns slider and a kenurns slider and countdown slider.
Each style comes with four different color patterns you can choose from. The site can also contain additional information to keep guests informed, such as an about us page, gallery and contact information.
Finally, just because a guest has arrived at your site early, it doesn't mean that you can't get them back to your site. There is a great newsletter subscribe function and social media apps that help.
Aqua Highlights:
Small but powerful theme designed just for stating your website is coming soon.
Responsive so can be seen on devices.
Countdown function so you can build excitement.
Compatible across browsers.
Rain
Another dedicated coming soon WordPress theme, this one is also a great option. It includes all the features you could possible want from such a theme, including a countdown timer, subscription form, social media connections and beautiful effects to impress visitors. The theme is perfect for any industry or niche and the 45+ vibrant designs will excite audiences who visit you now.
There are numerous effects that you can choose from to add a little variety to your site including: snow effects, sparkling star effects and particle effects.
As with other themes, this is fully responsive so will look good on any device or screen size.
Rain Highlights:
W3C valid HTML, so your website will load quickly and rank well.
Countdown so people know when your website will be ready to view.
Can integrate with Mailchimp.
Roboto font from Google fonts.
The Launcher
This free responsive theme is a great option for those businesses who want a quality coming soon WordPress theme but are on a tight budget. This theme includes a countdown coming soon page that looks elegant and sophisticated but isn't too complicated. Yet this theme can also be used for your website once you're ready to go live with the main design.
There are lots of features that make it a great choice. It's fast and optimized for search engines. Therefore you can be found on Google, and users will have a great experience on your website. If you're building an eCommerce site, then this theme is fully compatible with WooCommerce.
You can build trust with your audiences thanks to the aesthetically pleasing carousel sliders, blog section and testimonial pages. And if you want to showcase products in such a way that people will be very pleased with it, then this theme has the solution.
You can even help visitors take the next step thanks to great call-to-action buttons.
The Launcher Highlights:
A free, responsive coming soon WordPress theme that can help you get noticed.
SEO optimized so your site can be found on Google and other search engines.
A coming soon page with countdown timer.
Compatible with many plugins.
Coming Soon Page & Maintenance Mode
Used on over 900,000 websites worldwide, this free plugin is the perfect solution if you already have a WordPress theme in mind and would prefer a plugin. This doesn't just work as a coming soon page either, it can be used as a maintenance mode should you want to make changes to your website later on but don't want guests from seeing the changes as they happen, a good practice in web design.
This plugin's popularity is partly due to its compatibility with most WordPress themes and that it maintains a site's responsiveness. It can also be translated into many languages and can support sites that are using BuddyPress.
There are customization options in addition to make the coming soon/maintenance page your own.
Coming Soon Page & Maintenance Mode Highlights:
Fully responsive.
Free plugin.
Can be used as a coming soon or maintenance page.
Compatible with most themes.
Coming Soon and Maintenance Mode
This is not to be confused with the plugin above, this is a similar plugin but it has much more functionality. It is built by different developers. It's optimized for search engines, so even while you're waiting for your website to get online or have it in maintenance mode, your site can still rank on Google. There is a countdown timer that can help your visitors to know when your site will be back online.
To keep audiences informed of the latest developments, there's also MailChimp, iContact, GetResponse and support for other ways to subscribe visitors.
However, what separates this from other coming soon WordPress plugins is that there can be a background slideshow. This can be really engaging for audiences and you can be sure that this will increase conversions. In addition, you can customize the color scheme to closely match your brand.
The plugin is very cost effective and easy to install. And if you want certain users to continue to go to the main pages, you can disable the coming soon or maintenance mode page for certain IPs.
Coming Soon and Maintenance Mode Highlights:
Easy to install WordPress plugin to give you coming soon pages.
Optimized for search engines so you won't lose ranking.
Optimized for visitors on mobile devices.
Can connect to dozens of email marketing software solutions.
Everest Coming Soon
With more than 15 templates to choose from, you can have a beautiful coming soon page up in minutes with this premium plugin. There is a countdown timer included so audiences know when your website will be arriving, and so they can plan their next visit and any future purchases with you.
You can also remind audiences when you subscribe them to your mailing lists thanks to the subscription integration features included with this plugin. Or keep in contact on social media with integrations to 13 popular social networks.
To add a little more intrigue to this site, there is a unique progress bar that can be included that can show how close to the finished website you are. You can also direct customers to your physical office/store with Google Map that is integrated into the plugin.
To know what kind of traffic you're getting, this theme can support Google Analytics.
Everest Coming Soon Highlights:
A lightweight plugin that will tell visitors when your website will be active.
A great looking set of templates to choose from to allow you to focus on building your website.
Responsive, so will look good on any device/screen size.
Compatible with many Google products.
Final Thoughts: What Is The Best Coming Soon WordPress Theme?
This list has compared seven themes and three plugins that will provide you with a coming soon page. They all offer great benefits, and as we've shown, you can choose a coming soon WordPress theme and not have a plugin, or you can choose your favorite WordPress theme and add a coming soon plugin. The choice is yours, but the options above are certainly ones you should carefully consider in your final decision.
Recap:
Save 4 Later
Email liked links to yourself