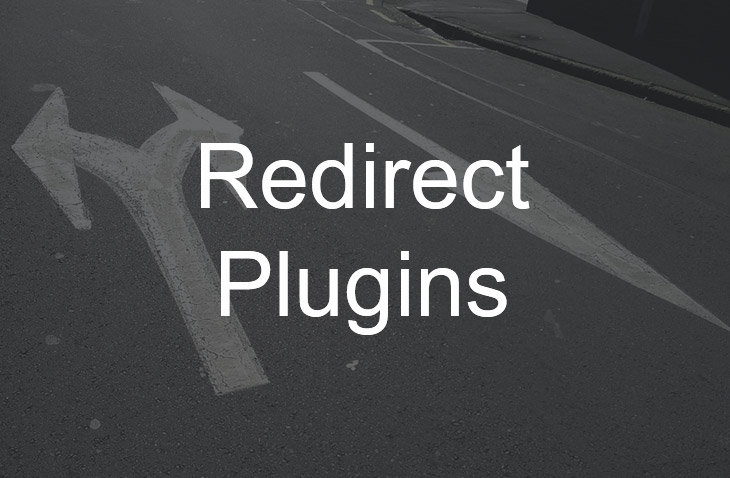 14 Best WordPress Redirect Plugins Compared - 2022
Last modified: July 18, 2021
If you are here and reading this article then you probably have your own website that you have created using a WordPress theme. And if you have had your site for a while you are probably thinking about, or have already, taken down some of your site's content. But do you know what people see on your site on the page you have taken down when they try to look for it online? I'm sure you have done some research and have heard of things like 301 or 301 or 307 redirects but don't know what they or their differences or where and how they should be used. Well we have put together a list of some of the best WordPress redirection plugins so you can learn more about different kinds of redirections and ways to redirect on your WordPress site.
WordPress Redirect Plugins, What to Choose?
Well the answer to that question is up to you and what your specific needs are and what you want to accomplish for your website. Having a way to redirect pages and posts may not be something you need right now but it will probably be something you will need in the future and having knowledge about redirect plugins could be incredibly helpful. And lucky for you we have brought all the research right to you. Below is our list of redirect plugins and their descriptions and features so you can make an educated decision and learn about something that could help out your WordPress site and maybe even improve it. So whether you needed a redirect plugin three days ago or you are just taking precautionary measures for the future and planning ahead, you will learn something and probably find your new plugin for you website.
| # | Name | Image | |
| --- | --- | --- | --- |
| 1 | 301 Redirects – Easy Redirect Manager | | More Info |
| 2 | Simple Redirect | | More Info |
| 3 | Quick Page/Post Redirect | | More Info |
| 4 | Simple 301 Redirects | | More Info |
| 5 | SEO Redirection | | Not Available |
| 6 | Redirection | | More Info |
| 7 | WP SEO Redirect 301 | | More Info |
| 8 | WP Redirects | | Not Available |
| 9 | 404 Page | | More Info |
| 10 | 410 For WordPress | | More Info |
| 11 | Fourty Four | | More Info |
| 12 | Change Permalink Helper | | More Info |
| 13 | All 404 Redirect to Homepage | | Not Available |
| 14 | Safe Redirect Manager | | More Info |
Show More
* This button will show the rest of the post and open up an offer from a vendor
301 Redirects – Easy Redirect Manager
This plugin is relatively new but has already made a name for itself, and for good reason. When dealing with redirects it's really important to choose a plugin you can trust, since this subject is crucial for having a proper healthy site for SEO purposes.
With 301 Redirects you can manage your redirects from a simple to use admin, choose pages or any type of custom post type, from a drop down menu.
Some additional features of 301 Redirects – Easy Redirect Manager are:
Choosing actual page / custom post types / posts / archives (including categories and tags), etc. (usually you have to manually add an actual URL)
Keep query strings present – if someone points a to your URL using parameters in the URL and it gets redirected, those parameters will stay put even on the new URL!
Bulk import and export redirect rules
Statistics – check how many times each redirect occurred
Simple Redirect
The second of our WordPress Redirect plugins is one with a very literal name, it is called the Simple Redirect plugin. This is a very easy tool to incorporate in your WordPress site that will easily redirect any of the posts or pages on your site to another page with either a drop down menu or by typing in the URL manually. The Simple Redirect plugin is also capable of changing permalinks and menus so that they will point right to the new location of the redirect. This will prevent things like bots fro getting the redirect and by ding this it can also help increase and improve your SEO.
In order to create a redirect on your site all you have to do are the following two  things:
Edit your post, page, or custom post type that you want people to be redirected from
Then you will see a drop down menu in the right hand column where you will get to choose where you would like your pages or posts to be redirected to and then save the post or page.
Quick Page/Post Redirect
With our next plugin you will be provided with not one, but two different redirect functionalities: Quick redirects or individual redirects. Let's start by discussing the quick redirect function of the Quick Page/Post Redirect WordPress plugin.
The quick redirects were designed to be quick, as its nae suggests, and easy to add. If you do not have a page or post that already exists for you to add a quick redirect, don't worry because all you need to do is just put in the Request URL and the Destination URL and the plugin does the work for you by redirecting it. This type of  redirect is perfect for things like typos when a page is first made or redirecting old URLs to new ones, etc.
The individual redirects however, are made for posts and pages that already exist. This kind of redirect is a good choice for things like: duplicate posts or including menu items, etc.
But wait…there is even more from this plugin like:
You can view a summary of all of the redirected pages/posts that are set up
Built-in FAQS/help feed
Works with WordPress NAV menus
Plugin clean up functions
And so much more!
Simple 301 Redirects
And we move on to the Simple 301 Redirects WordPress plugin. This plugin allows you to have a very simple way to redirect requests to a different page of your site or another page anywhere on the internet. So if you were looking for a redirect plugin that will give you the tools you need to easily create redirects without the hassle of needing to figure out a complicated tool or advanced setting. This plugin is also great if you need to migrate a site to WordPress but are unable to preserve the URL structure.
You can tell by its name that the Simple 301 Redirects plugin mainly deals with 301 redirect creation which is perfect for when you want to change domains or hosts while still preserving the page ranking of your site. So by setting up a 301 redirects from old pages to new ones any incoming links and their page ranks will be passed along.
SEO Redirection
This is another WordPress redirect plugin that is meant to really only deal with 301 redirects and this plugin will also allow you to easily build and manage redirections for your site. The SEO Redirection plugin is an excellent choice if you want to either migrate pages from an old website or are changing the directory of your WordPress website. There is also WPML support with this plugin which means that it can be translated into other languages should you need to do that.
SEO Redirection has tons of new features that you will find incredibly useful such as:
An advanced control panel
You can manually add 301, 302 or 307 redirections to WordPress posts
Supports wild card redirection
Import and export feature
Full logs for all redirected URLs
You can use regular expressions in redirections
Fixed crawl errors in Google search console
All URLs can be redirected, not just the ones that do not exist
Redirection
We have reached number five of our WordPress redirect plugins with a very appropriate plugin entitled, Redirection. This plugin has the honor of being the most popular redirect manager for WordPress. With Redirection you will be able to do things like: easily manage 301 redirects, keep track of 404 errors, and be able to clean up any loose ends your WordPress site may have. By doing these things you can not only reduce errors but also improve the ranking of your site.
This WordPress plugin comes with a cool feature and that is the 404 error monitoring which provides you with a handy dandy log that will allow you to see candidates for a 301 redirection. you can also use the Redirection plugin for all different types of addresses, not just broken links or missing pages.
With the Redirection WordPress plugin you will also get:
An import and export feature
Support for Apache and NGINX
The ability to track 404 errors
"

... and Scan WP's recommended web hosting company is... Cloudways (Click for special deal)

"
WP SEO Redirect 301
The WP SEO Redirect 301 WordPress plugin's main feature is that it will remember all of your old URLs and redirect users to the updated version of the URL which will prevent URLs from 404s when the URLs are changed. How this plugin works is that when you click on the SEO Redirect 301 menu link you will see the list of all of your site's old URLs pointing to their new ones, and then you can also delete URLs you do not want or need anymore.
There is also now a sitemap available hat you can submit to Google or Bing. You can also now make your own custom URLs in the admin post/page edit page. What you will need to do is login to you WordPress site, go to any post/page and then scroll down where you will find the Meta Box called SEO Redirects 301.
WP Redirects
The WP Redirects WordPress plugin is a very lightweight and simple plugin to use, there is absolutely no configuration needed. So even if you are not super tech savvy and you can still easily use this plugin that won't slow down your WordPress site. This plugin will add a new post type, this will allow you to make your own redirections on your site with ease. WP Redirects will also even create redirection links o your website.
Once you have installed this WordPress redirect plugin you can then create a new redirect. You can make the redirects as complicated or as simplistic as you like. With this plugin you can also you regular expression patterns. Lastly, WP Redirects also makes it possible for you to control 'the HTTP status code that is sent to a browser using redirection'.
With this plugin you can easily redirect your posts and pages to anywhere so get started with WP Redirects today.
404 Page
The next of our WordPress Redirect Plugins is the 404page plugin. The 404page plugin is the most used plugin that allows you to create a 404 error page in WordPress that you can customize. This plugin can word with almost any WordPress theme so there is a good chance that whichever theme you have chosen and used to make your WordPress site, you will still be able to use and benefit from this plugin.
You can create your own custom 404 error page just as you would any other page by using the WordPress page editor. When you are finished making the page just go to Appearance and then 404 error page to choose the page you created as your 404 page. Unlike the other WordPress redirection plugins, this one does not actually redirect. This plugin simply tells the search engines that the page they are looking for does not exist.
410 For WordPress
The 410 for WordPress plugin is used to issue a HTTP 410 response to requests that come in for articles that do not exist anymore on your WordPress blog. What happens that allows this plugin to do this is that once you delete a page or post it will then record that URL for the particular page and issues a 410 responsive if that URL is ever requested. This plugin also comes with HTTP Specification which defines the 410 response header to use when a resource has been removed permanently.
410 for WordPress will also inform any bots that are visiting your site that the content they want no longer exists and that they should no longer continue searching for it. By letting web crawlers not find the page they are looking for and they get this error message, it actually preserves your SEO ranking.
Fourty Four
We have arrived at number 10 of our WordPress redirect plugins with the Forty Four plugin. This plugin is very powerful and its purpose is to make your 404 page handling better and by creating a light 404 page as a substitute. The pages that this plugin will created are considered 'light' because they do not have any heavy scripts or images like regular 404 error pages.
Forty Four's 404 error page is responsive and modern looking which means that it is adaptable to fit onto any type of screen size or device, even tiny mobile ones. You will also be able to add custom redirects for each of your links.
Should you want even more features from the Forty Four WordPress plugin you can upgrade to the pro version and have access to even more great features such as:
Logo branding
Additional 404 page layout options
Custom scripts option
User searched Keyword logs
and much more!
Change Permalink Helper
The Change Permalink Helper WordPress plugin helps to redirect you to new URLs if it can not find the permalink that it automatically searched for. If this should happen and it can not find the permalink it searched for and redirects you, you will also see a header message that reads "moved permanently 301" to change the URL on the index of that search engine.
The issue with changing the structure of a permalink is that it will then be different from the link that people had bookmarked and it will also be a problem for search engines to link to your posts or pages. So when this does happen the WordPress Change Permalink Helper will use the slug of the new URL and then searches for an ID in the WordPress database. If it can locate a post according to the slug the plugin will then redirect to the new and correct post.
All 404 Redirect to Homepage
We continue on with the WordPress redirect plugin, All 404 Redirect to Homepage. While this plugin's name may be a mouthful, it is actually very easy to use and offers a really simple solution to handle 404 error pages on your site by using  301 redirects. When Google sees 404 error pages on your site it can actually hurt your site's ranking and evaluation, so the All 404 Redirect to Home page plugin helps your site better deal with its SEO and not lower it. This plugin will redirect the 404 error pages to 301 redirects which allows your site to maintain its SEO status.
What will happen is that if there is a 404 error page this redirect plugin will redirect the page visitor to either a home page or a custom page that you created.
Once you have this plugin installed make sure that you enable it from the field status in the control panel.
Safe Redirect Manager
And last but not least we have arrived at the thirteenth of our WordPress Redirection plugins with the Safe Redirect Manager. This is a super simple and very straight forward plugin HTTP redirect manager for WordPress. So if you are looking for something simple and don't like, or want, too many frills, then this is the redirect plugin for you.
Safe Redirect Manager will redirect web pages in addition to folders. It also creates an additional whitelist feature to provide your site with extra security. This whitelist feature allows you to redirect only to an automatically updated list of whitelisted hosts. with the Safe Redirect Manager plugin you can also choose to specify which kind of redirect you want such as a 301, 302, etc, which you can adjust from the settings screen. this plugin also works well for multi-site if you need that option.
Final Thoughts
Never knew there was so much to know about redirecting pages and 404 errors , right? Well now you do! And we hope you found the article informative and even if you don't necessarily need one of these plugins just yet, make sure you incorporate one into your WordPress site when the times comes. Some of you may need a plugin with more options than others but make sure you decide which of these WordPress redirection plugins is the right choice for you to help keep your site running smoothly.
Recap:
Save 4 Later
Email liked links to yourself