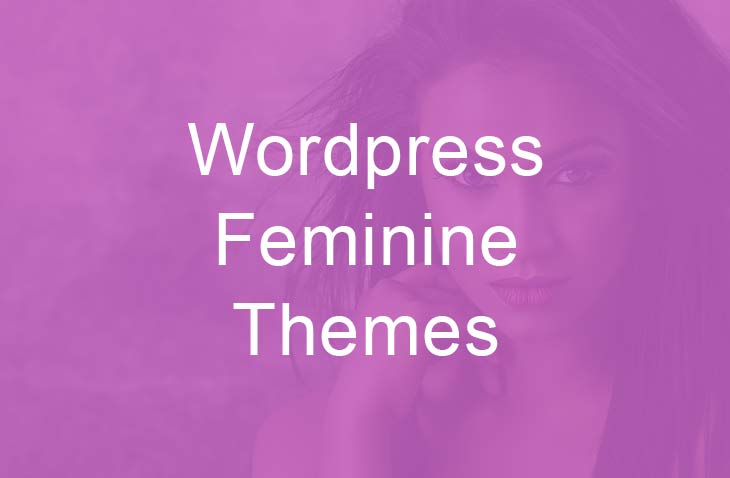 4 Feminine WordPress Themes Compared - 2023
Last modified: January 13, 2020
Feminine WordPress themes meet a different need than other specialized themes. They have many great functions but are also meant to satisfy aesthetic requirements. Your website should be fun to look at and to work on.
Feminine WordPress Themes: Add Some Flair
Many designs and colors are determined to be more feminine than others. Modern styles dictate that men and women are more equal now, however. With many people aspiring to make their sites gender neutral, the classical beauty of a feminine WordPress theme can easily be forgotten. There are many themes that offer color schemes and graphics compliant with girly ideals. Your website can easily be designed to appeal to a majority female audience if that is your goal. Many products and services are meant mainly for women and may benefit from one of these themes.
| # | Name | Image | |
| --- | --- | --- | --- |
| 1 | Glam | | More Info |
| 2 | Tilala | | More Info |
| 3 | Olivie | | More Info |
| 4 | EenyMeeny | | More Info |
Show More
* This button will show the rest of the post and open up an offer from a vendor
Filter between free and paid
Glam
Part of the fun of being a girl is the ability to dress up and accessorize. The Glam theme is all about standing out with bold looks. If you have pictures that consist of red lipstick and high heels, this is the theme for you. The mainly white background offers a simplicity that supports a variety of looks. The neutral colors offer the perfect canvas for artistic photos and artwork. The look is not the only redeeming feature, however. This theme has many options that allow you to make your site stand out. The drag and drop options are available with two widget areas for your convenience. If you aren't sure what to add, there are some featured images you can choose from. A unique translation feature assists guests around the world.
Tilala
The Tilala theme captures a feminine look without being visually overwhelming. This theme is geared towards bloggers and has plenty of layout and color options, we well as several homepage templates. Widget areas are a must have, and Tilala has custom ones. This theme is visible on multiple browsers, making it a possibility for mobile or tablet. This versatility allows for visitors to read their favorite posts from anywhere. Tilala brings to life the atmosphere of a quaint coffee shop with inviting décor.
Olivie
Bring on the blogging with this feminine WordPress theme. This theme has been specifically designed to complement lifestyle, fashion, and beauty blogs. The slider picture option is perfect for numerous fashion pics. Social media is an important part of blogging, too, as guests need to be able to comment and interact. This theme easily integrates social media into the mix. The icons can be added for various social media sites so that everything is linked. The pastel colors and floral accents give this site a classic feminine look. Modern features and traditional graphics make Olivie a theme that offers the best of both worlds. The look is timeless, and the newsletter subscription option is a great addition for bloggers who like to keep their readers informed.
EenyMeeny
This feminine WordPress theme is meant for those with an artistic preference. There are 31 color palettes ready and waiting to splash onto the page. The white background makes the colors pop even more. There are no limits to the customized pages you can make with the various features. EenyMeeny boasts over 600 fonts and a myriad of header and footer choices. All of this can be used with six different layouts. If you need a little inspiration, there are sample layouts included to get you started. This theme is one of the easiest ones to use if you want a unique look. This is due to the large number of options.
Final Thoughts
There is no need to deny feminine nature when it comes to creating a website. There are some blogs and businesses that cater to women and look great with themes that celebrate femininity. The many choices available allow for enough customization to make each site your own. Feminine WordPress themes are numerous and offer the color and layout details that feminine writers and business owners may enjoy. These themes are also helpful with marketing, as they can work to attract the desired audience. Add a feminine touch with a unique twist to your site today.
Recap:
Save 4 Later
Email liked links to yourself