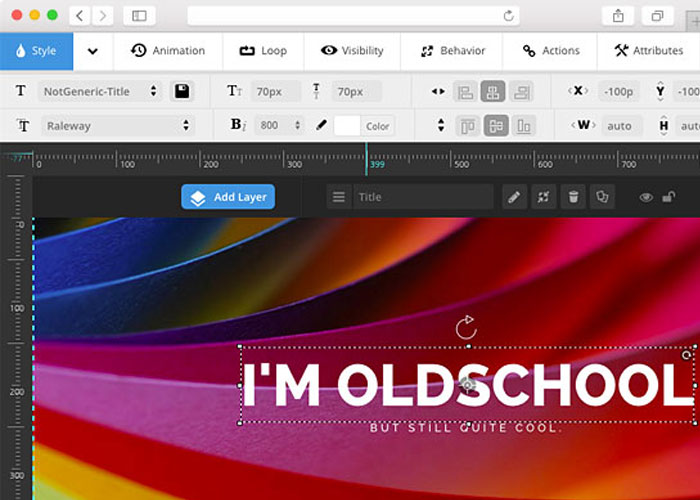 Best WordPress Slider Plugins Compared - 2023
Last modified: May 28, 2023
If you look at the majority of the professional built WordPress sites of the past few years, you will probably see a lot of similar design elements. One of those similar elements are sliders.
What is a slider?
If for some reason you don't know what a WordPress slider is, here's a short explanation. The phrase "Slider" comes from the word "slideshow" where images continuously appear and disappear for new ones. Sliders on websites are usually images set across the width of the site and automatically "slide" from one image to another every few seconds. In most cases, a user can click an arrow to scroll through the images if the slider is going too fast or slow for them. Additionally, there might be a few circles representing the amount of slides in the slider, clicking one of them will move to the one you want to see (according to the slider's order).
Why Should You Use a Slider on WordPress Sites?
The fact that most websites use image sliders doesn't mean they should be used. Many CRO companies are now very much against using image sliders on websites, claiming that they destroy websites' conversion rates. See this article for example.
So the answer might actually be – you should not use a slider on your WordPress site.
Not convinced? I didn't think so. Lets get to the list.
Top WordPress Slider Plugins
| # | Name | Image | |
| --- | --- | --- | --- |
| 1 | Slider Revolution Responsive WordPress Plugin | | More Info |
| 2 | LayerSlider Responsive WordPress Slider Plugin | | More Info |
| 3 | Smart Slider 3 | | More Info |
| 4 | RoyalSlider - Touch Content Slider for WordPress | | More Info |
Show More
* This button will show the rest of the post and open up an offer from a vendor
Filter between free and paid
Slider Revolution Responsive WordPress Plugin
Slider Revolution, otherwise known by the community as Rev Slider or Revolution Slider, is the second most popular plugin on CodeCanyon with nearly 200,000 sales so far. The only plugin with more sales is Visual Composer.
The best feature of Rev Slider if its layers. The plugin lets you add layers above the actual slider image, that way you can show a product for example and have a buy it now image pop up after a few seconds. This is just an example but it has many advantages.
For those of you who are afraid the plugin weight will damage your SEO, you can use the lazy load feature, so no need to fear.
Slider Revolution has many types of slider including video slides, last posts, WooCommerce products and more.
The plugin costs $25, so if these features sound like something you might like, I wouldn't hesitate. It's worth every penny.
LayerSlider Responsive WordPress Slider Plugin
As its name suggests, LayerSlider uses layers too. Similar to Revolution Slider but not as complex, LayerSlider lets you add layers to each slide which helps you create beautiful looking slides.
LayerSlider is also a top seller on CodeCanyon with almost 60,000 sales which makes it a really popular slider plugin.
LayerSlider comes with hundreds of unique transitions, so you can bring your additional layers into the screen in a very creative way. If you feel like your creativeness needs some help, LayerSlider comes with several built-in skins that you can choose from.
All you need to do is use the drag & drop and switch the built-in images and text with your own.
LayerSlider is sold on CodeCanyon for $22.
Smart Slider 3
Smart Slider 3 seems to be the most powerful Free WordPress slider available on the WordPress repository at the moment.
Here is a tutorial to show you its abilities:
Some of Smart Slider 3's abilities are:
A live editor that will help you get your slides in just right
Highly customizable – each layer can be uniquely designed to perfection
Mobile responsive
A variety of slide templates to begin with
Font manager
And much more
If you are looking for a simple plugin that gets the job done and best of all – is free, this is what you are looking for.
Download for free from the WordPress repository.
RoyalSlider - Touch Content Slider for WordPress
RoyalSlider is the last on our list for today. This plugin focuses on speed, SEO, slide types and as you can tell by the name of the plugin – mobile. The plugin developers say the plugin is focused on mobile, accessibility, stability and providing the best experience possible with any device. Unlike the top 2 on this list, RoyalSlider doesn't come packed with fancy transitions but only what you need to get the job done.
The plugin has several types of slides, such as latest posts, video slides, HTML elements, thumbnails and much more.
Apparently lots of top agencies use this plugin on all their clients' sites.
You can download the plugin from CodeCanyon for only $23.
Conclusion
Even though CRO companies are against it, it will probably be many years until sliders disappear from the WordPress world, so if you are going to use a slider on your WordPress site, it's probably best you use one of the plugins suggested here. Seeing as there are lots of slider plugins out there, if you use a plugin the you feel is better than the ones we suggested, let us know and we will take it into consideration.
Recap:
Save 4 Later
Email liked links to yourself