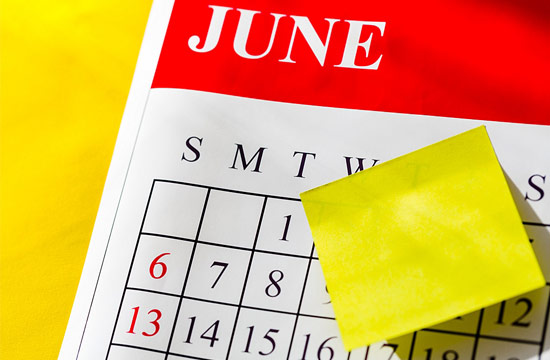 5 Top WordPress Calendar Plugins – Compared - 2023
Last modified: May 28, 2023
Your business may require you to constantly update and manage events, schedule meetings and conferences. Or, you might have a business that deals with hotel and vacation rentals where availability needs to be displayed for booking. There are plenty of calendar plugins for WordPress that can help you with these functions, but here are the five top WordPress calendar plugins with awesome features.
| # | Name | Image | |
| --- | --- | --- | --- |
| 1 | CalPress Calendar | | Not Available |
| 2 | Calendarize it! for WordPress | | More Info |
| 3 | All-in-One Event Calendar | | More Info |
| 4 | Events Manager | | More Info |
| 5 | Availability Calendar Add-on | | More Info |
Show More
* This button will show the rest of the post and open up an offer from a vendor
Filter between free and paid
CalPress Calendar
CalPress Calendar plugin for WordPress comes with exciting features and easy integration with social media that makes it one of the five top WordPress calendar plugins.
The calendar itself can be viewed in different formats such as day, week, month or list view.  Publicizing an event or spreading the word on social media is very convenient with the built-in social sharing buttons to Google +, LinkedIn, Twitter, and Facebook. All of these icons are available with all the above views. Adding a map to the event to enable users to find the location is also very convenient in CalPress.
All you have to do is type the location or the address and the plugin will generate the map based on the Google map database. You can hide or view the map on the web pop up. Users can also view the full map when they click on the event.  The search option makes it easy for users to find any event or schedule on the calendar. A customizable sidebar widget that lets users add many fields is an added attractive feature.
Calendarize it! for WordPress
With a 4.2-star rating, Calendarize.it offers a very smooth user interface. It is easy to see why Calendarize.it is in the five top WordPress calendar plugins with its attractive look and style. The following features make Calendarize.it an attractive plugin:
Support for recurring events
Sidebar widget
Integration with Google Map
Custom color coding for events
Custom taxonomies to filter the calendar
All-in-One Event Calendar
All-in-one Event Calendar by Time.ly Network Inc. is an advanced plugin.
The best feature of All-in-one Event Calendar is the ability to import events from other calendars and the option for users to subscribe to your event calendar. The different views offered include day, week, month, agenda, upcoming events, and posterboard.  Just like CalPress, this plugin also has Google Map integration.
Color coding for different events
You can add images of events
You can add and edit themes for your calendar
Multi-language support with 15 languages
Integration with other calendars like Google Calendar, MS Outlook, Apple iCal and iCalendar.
Events Manager
The Events Manager Plugin is the most convenient one among the five top calendar WordPress plugins to have if your business organizes a lot of events or if you are an event manager!
In Events Manager, you can set up the registration option for each of your events, and indicate if it is a paid one. Limiting the number of registrations and setting an all-day event are some of the best features of Events Manager.
Some of the other useful features include:
Enabled search option to easily find events
Recurring events support
You can save venues of events
Easy Google Map integration
View of upcoming events with the widget
Compatible with tablet and mobile
An Ajax enabled calendar
Plenty of customization options
Availability Calendar Add-on
Availability Calendar Add-On is available at CodeCanyon. Quality checked by Envato and supported by MyHotelZone, the Availability Calendar is a must have for those dealing with rentals and hotel bookings.  The product requires a Virtual Reality booking plugin.  The plugin can be used to show availability of cottages or hotel rooms, vacation rentals, apartments, houseboats or other properties on WordPress. The search option along with Google Map integration for location are added attractive features.
Recap:
Save 4 Later
Email liked links to yourself