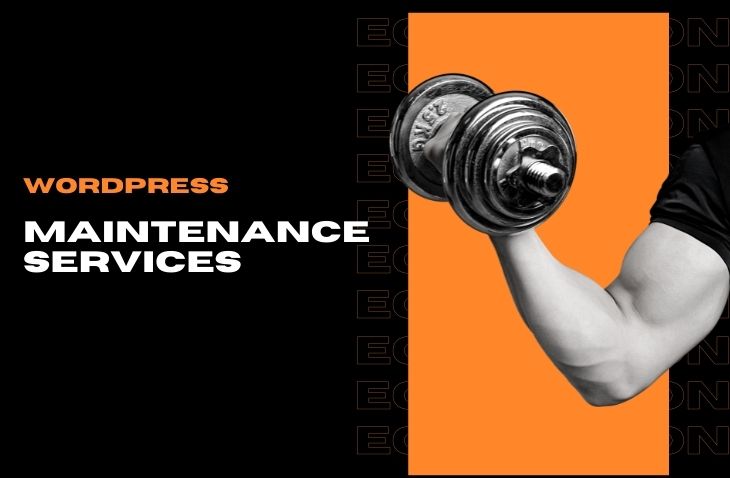 10 Best WordPress Maintenance Services Compared - 2023
Last modified: May 28, 2023
In the modern world, every business is present online. Whenever a new startup launches, a small business gets promoted, or an eCommerce site presents new deals, it's vital to spread the word on the web. Unless you have a well-designed and professionally maintained website, your efforts will be worth nothing. Modern web users have become very demanding. They won't stay on a website that takes too long to load or features a layout structure that is difficult to scan. To fix such imperfections, website owners should have enough technical knowledge to make their websites run at their best. On the other hand, they may rely on professional WordPress maintenance services to assist them well in many questions.
Best Maintenance Services for Your WordPress Website
If you run a WordPress-based website, the following collection of maintenance services will come in handy for you. Relying on the professional help of companies that have helped multiple businesses launch and promote their websites, you may rest assured that your website won't suffer from slow loading times. It will remain safe, and avoid the risk of getting hacked. That's why we have listed a collection of 10 best WordPress maintenance services below. Let's check them out in detail.
| # | Name | Image | |
| --- | --- | --- | --- |
| 1 | TemplateMonster | | More Info |
| 2 | WP Buffs | | More Info |
| 3 | Toptal | | More Info |
| 4 | Fixrunner | | More Info |
| 5 | Superb Themes | | More Info |
| 6 | SiteCare | | More Info |
| 7 | Wp tech support | | More Info |
| 8 | Valet | | More Info |
| 9 | The WP Butler | | More Info |
| 10 | Newt Labs | | More Info |
Show More
* This button will show the rest of the post and open up an offer from a vendor
TemplateMonster
Price: $899/year
The TemplateMonster team provides high-quality maintenance services for WordPress, WooCommerce, Shopify, PrestaShop, and OpenCart. The expert team will provide you with uptime website monitoring services. Whenever your website goes down, the maintenance team will get a warning to get it back on track. As part of the website maintenance service, the team also provides you with health checks, which include checking that all pages of your site work error-free, SSL certificates load correctly, your content renders correctly, the overall performance of your website is at a decent level. All plugins and themes installed on your website run on the latest version.
If you are interested in using the TemplateMonster website maintenance services, you can save 5% off your cart with the promo code "scanwp."
WP Buffs
Price: plans start at $79/mo
WordPress website maintenance services from WP Buffs include regular maintenance checkups and troubleshooting security issues, which let site owners make bold decisions about their websites. The website maintenance service will come in handy for eCommerce site owners since WP Buffs can easily maintain complex web stores. They also provide 24/7 site monitoring and emergency support in case your site goes down or gets hacked.
Toptal
Toptal is the best service for companies looking forward to hiring freelancers, designers, developers, product managers, and other niche-specific specialists. You can check out lists of the top freelancers and their more impressive projects. You can also create teams who will take care of optimizing, updating, and promoting your website.
Fixrunner
Price: plans start at $69/mo
Fixrunner provides affordable pricing plans for those who look for professional support and maintenance for their WordPress websites. However, the service's affordability doesn't come at the cost of features. You get personal WordPress support, website speed optimization, secure updates, 24×7 security, cloud backups, and uptime monitoring by subscribing to any chosen plan.
"

... and Scan WP's recommended WordPress theme is... Astra (Click to try)

"
Superb Themes
Price: plans start at $99/mo
Superb Themes is one of the first companies to produce lightweight and SEO-friendly WordPress themes suited for blogging and affiliate marketing purposes. They've been in the market since 2015 and have managed to learn their customers' preferences. Now, the company has started to provide superb 24/7 WordPress website maintenance and support services. Depending on the plan you choose, you will be provided with high-end maintenance for serious website owners, content changes, website updates, and 24/7 support.
SiteCare
Price: plans start at $299/mo
WP Site Care takes care of keeping your WordPress website always updated. It also takes care of providing professional WordPress website backups and fixing security issues. The company provides professional and helpful customer support services, always ready to serve their clients. If you opt for any of their super-premium plans, you will also get your site SEO and speed optimization services.
Wp tech support
Price: plans start at €50/mo
WP tech support is an expert provider of IT and SEO services for WordPress websites of small, medium, and large businesses. They provide affordable pricing plans, which help you keep your website well-maintained and malware-free. The user-friendly interface of their admin panel lets you keep track of your site's performance and get quick and easy access to the services included in the chosen subscription plan.
Valet
Valet is one of the most well-established companies in the niche. For more than 50 years, they have established themselves as the best WordPress maintenance and support services provider. Using their extensive experience, the company's team will handle WordPress updates, onsite security, backups, uptime monitoring, etc. They offer a transparent pricing policy and the expert team will always come for help if you cannot decide which plan to choose.
The WP Butler
Price: plans start at $39/mo
Besides offering pre-designed pricing plans, The WP Butler lets you create a custom plan that would include only those services that match your brand's specific needs. The company's services include uptime monitoring, malware scans, WordPress updates, backups, etc. If you cannot decide what services will match your business needs, the company provides several pre-designed plans for small businesses, enterprises, bloggers, etc.
Newt Labs
Price: plans start at £59/MO
Besides providing support and maintenance services via a live WordPress developer, Best Labs is also known as a reliable provider of services that can improve the overall security of your WordPress website. They also offer domain name management and hosting services that no WordPress website can go without. The company also provides many other services, including Cleanup of Hacked WP Sites, Pingdom Uptime Monitoring, Bitbucket Version Control, etc.
Wrapping up
Hiring expert WordPress support and maintenance services is always a wise decision. Whether it's an online startup project or a well-established website that you run, relying on the professional help of such teams helps you get better control of your website's performance and security. All WordPress maintenance services providers mentioned above are well-established and experienced in terms of delivering the most reliable services to businesses of all sizes and related to multiple topics. Feel safe as you rely on their professional help.
Recap:
Save 4 Later
Email liked links to yourself